Why Our Team Balika Model Works
May 12, 2017 Educate Girls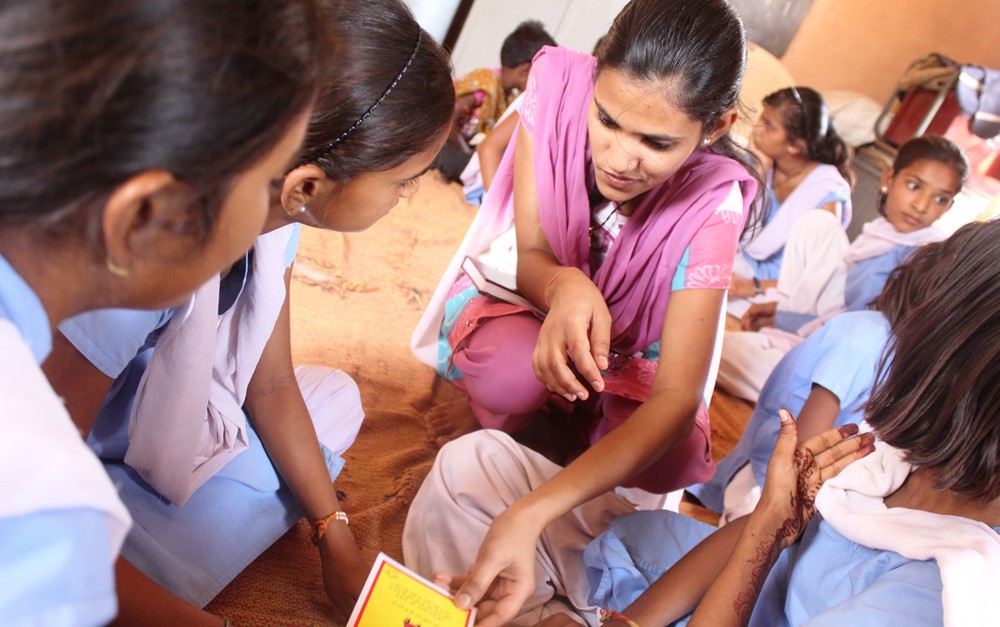 In one of our recent posts we spoke about who Team Balika are and how we recruit them. Team Balika are community volunteers in the villages we work in. They support the Educate Girls model by increasing enrollment and retention of girls and improving learning outcomes for all children in schools.
Team Balika are the pillar of our model and are critical in implementing our program- this much is a given. But you sure must be wondering what makes more than 10,000 locals work so hard, put in so much time and energy, without any monetary incentives. We did too; so in the initial stages of our work we studied whether paid staff would make a better contribution than unpaid volunteers.
Here's what we did to find out.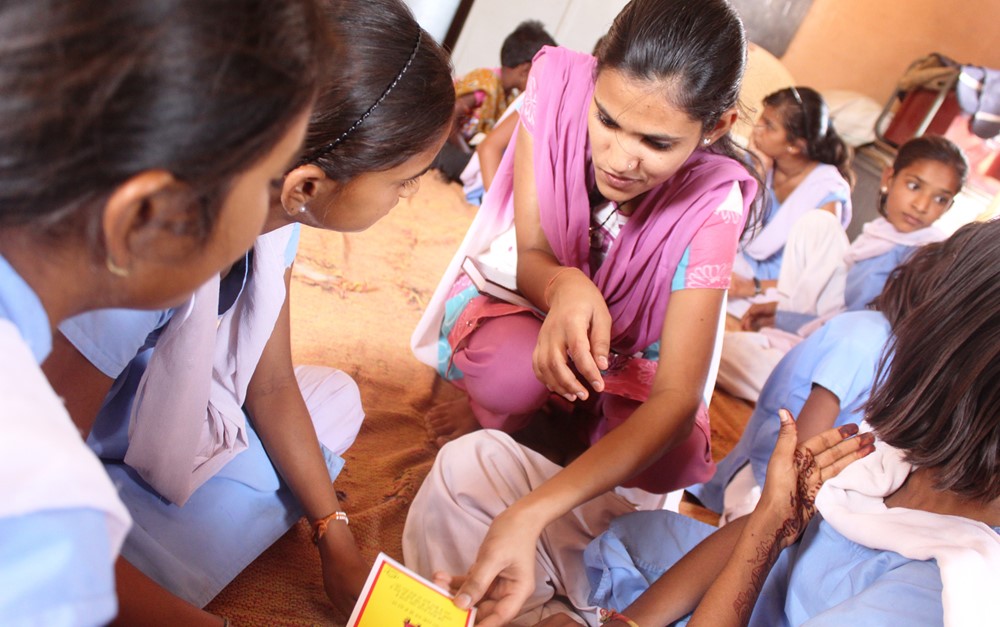 We had first piloted a 'Shiksha Prerak' model in those villages where we paid the 'Shiksha Prerak' a stipend of INR 500 per month for 3 months to boost learning outcomes in schools.
We then devised an 'evidence based approach'. The members of the first cohort were paid INR 500 per month for 3 months, members of the second cohort were paid INR 1500 per month for 3 months while members of the third cohort were not paid – they were volunteers.
Finding members for the first two cohorts wasn't much of a task; our field coordinators would spread the message around in communities with a mention of the stipend and queries would come in. While the volunteers got identified through a detailed recruitment drive (that included door-to-door awareness, loudspeaker announcements in villages, wall-paintings, circulation of handout, induction programs etc.).
The idea was to spend money on the recruitment process and create an aspiration value that would motivate members to approach us purely for the cause. This process helped us identify those community members who were passionate about a change in their village. We called these volunteers 'Team Balika' thus giving them an identity.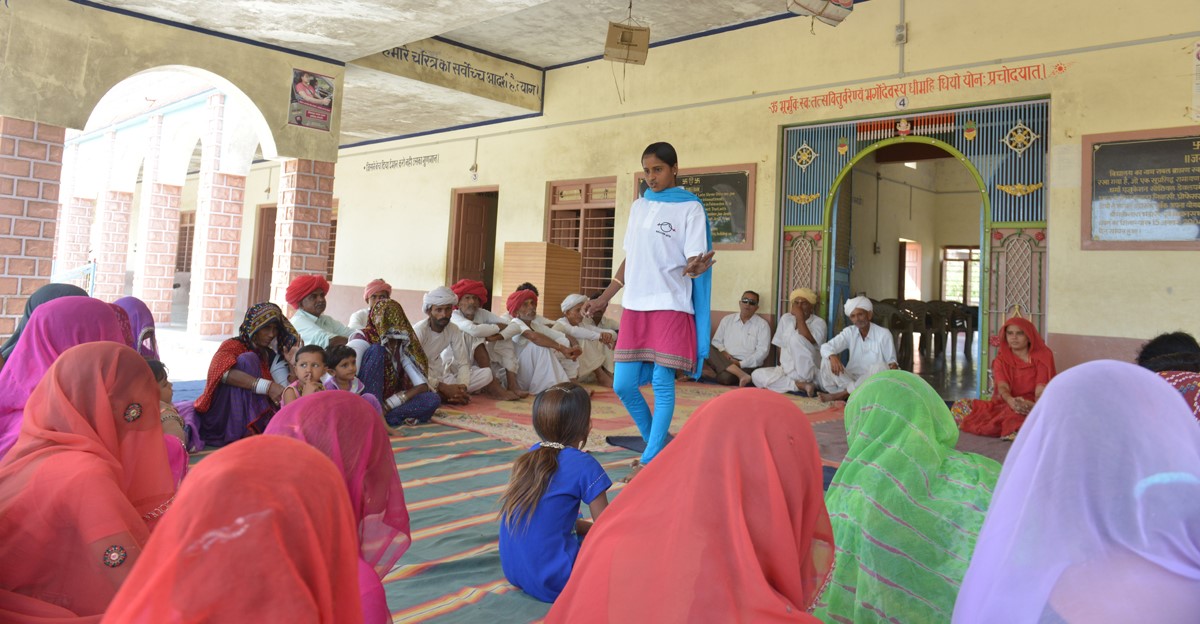 Result?
Over a period of time, the first two cohorts witnessed great attrition – the members stopped showing up post the paid period of three months while Team Balika members continued to work in their villages as well as schools as true champions of girls' education. Team Balika members worked with complete dedication that showed better outcomes in terms of enrollment of out-of-school girls as well as improved learning levels of students.
The motivation and value-based model of Team Balika proved to be much more successful than the remuneration model. This is how our Team Balika model came into existence.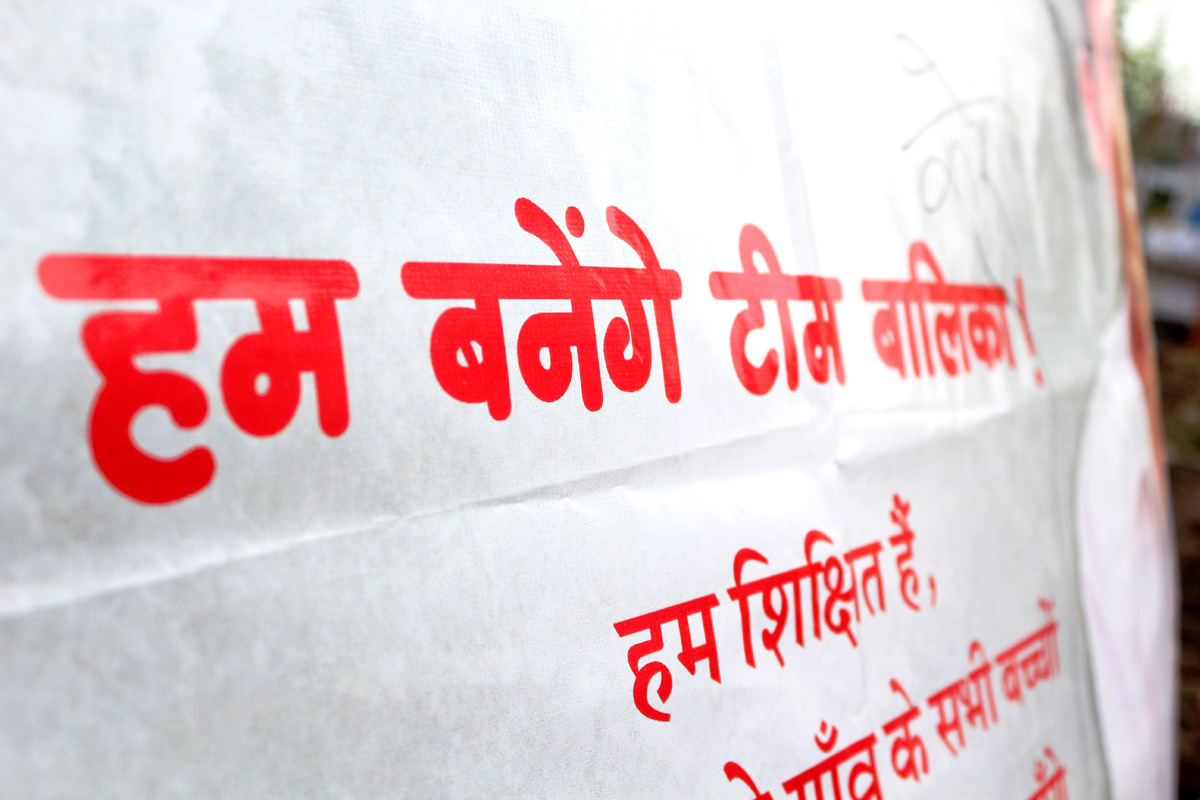 Educate Girls
Posted on May 12, 2017
Interested in contributing towards
educating girls?