TEAM BALIKA: WHO THEY ARE AND HOW WE FIND THEM
April 17, 2017 Educate Girls
Team Balika are community volunteers who support Educate Girls in increasing enrollment and retention of girls and improving learning outcomes for all children in school. Typically they are the most educated people in their village, aged 18-30.
The Team Balika Recruitment Drive is centered on one-day recruitment events that are held at a Block level. Wall paintings with slogans and posters are placed at important areas in a village like a community well, Panchayat office or school. Loudspeaker announcements about the recruitment events are made in every village while simultaneously distributing handouts that briefly introduce the need for recruiting Team Balika and the benefits of becoming a community volunteer.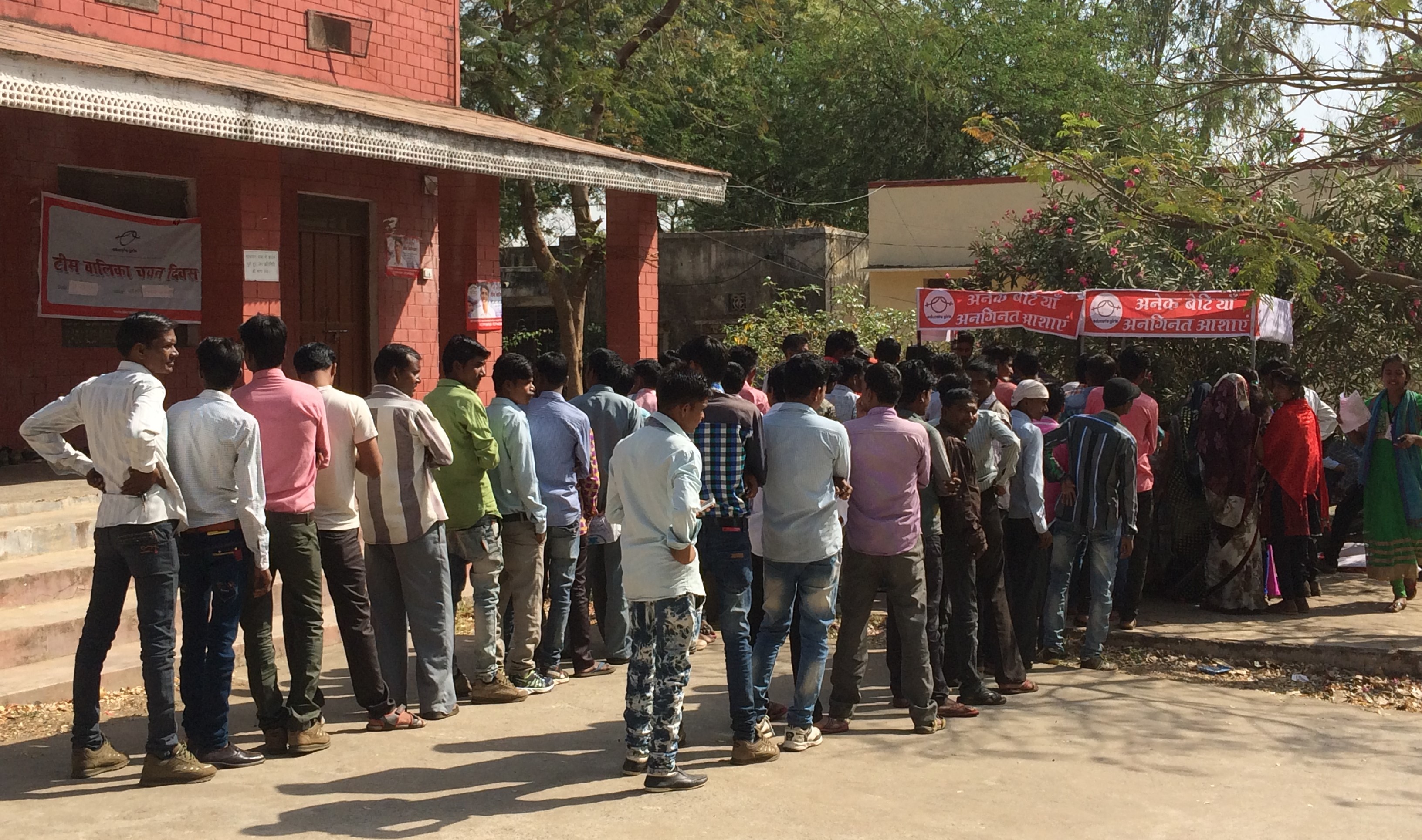 Field Coordinators also identify and invite 3-4 people in their villages who'd be interested in volunteering as Team Balika, and have a genuine interest in doing something for their village. On average, 150 people attend each event from various surrounding villages.
The recruitment event is conducted by the district office staff wherein they introduce Educate Girls, what we do, the benefits and importance of educating girls, the role and responsibilities of Team Balika and the benefits of being one. It is clearly communicated that a Team Balika is a (unpaid) volunteer and therefore the cause must be one that resonates with them.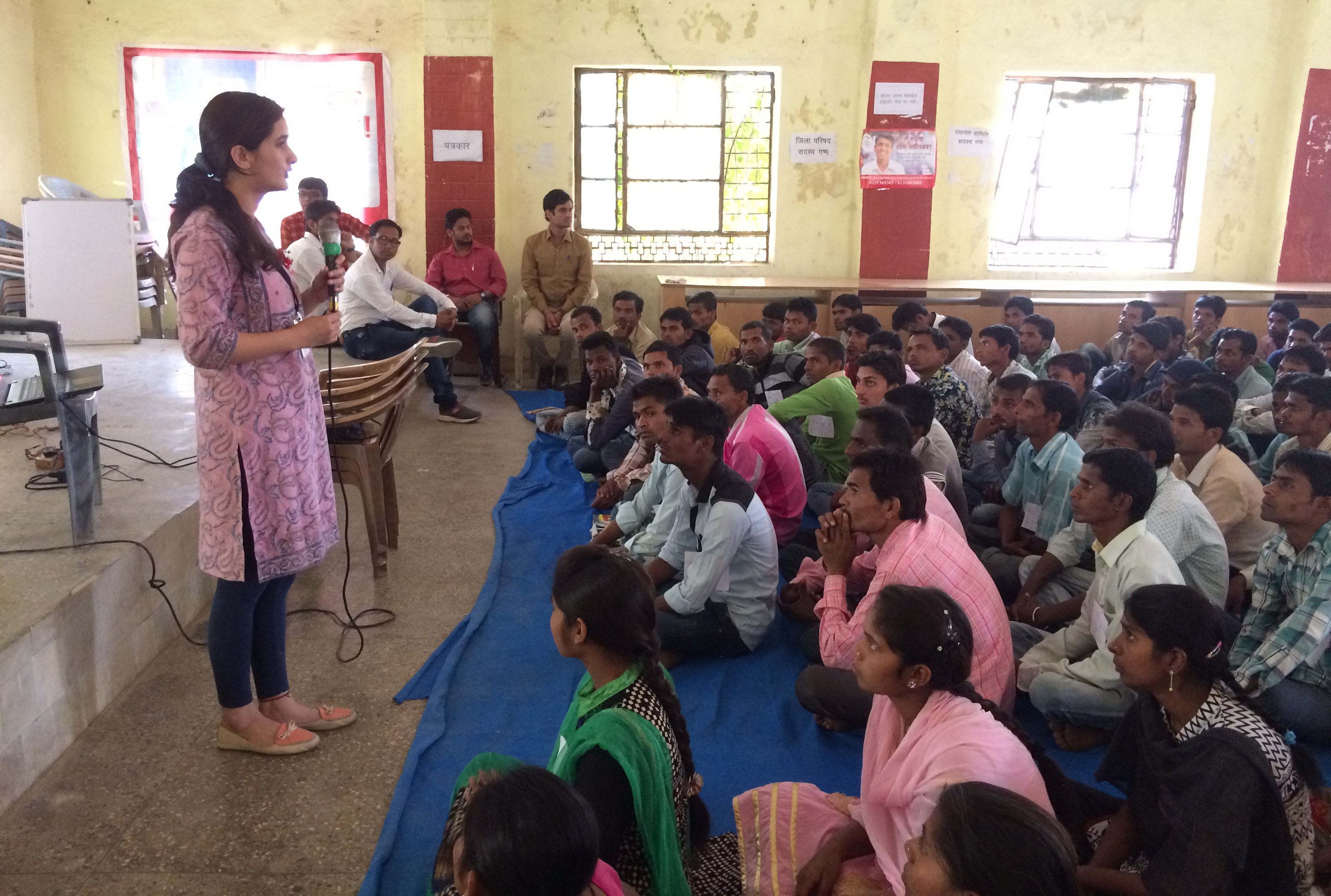 Interested candidates stay on and are interviewed and many selections may be made on the day itself. The recruited Team Balika later have to attend a 3-day orientation program before they start helping with Educate Girls' program activities.
In March 2017, at one of our new districts- Banswara, part of the event was conducted by a female Program Assistant in the office, whose confidence and position of authority inspired a lot of men and women in the audience. The speakers also made it a point to introduce all the women present from the organization, and speak about how education has brought them to this point, how they were from different parts of the country, working for the cause of girls' education and also supporting themselves and their families financially. Small steps like these motivate and expose villagers to the power and scope of education and empowerment for women.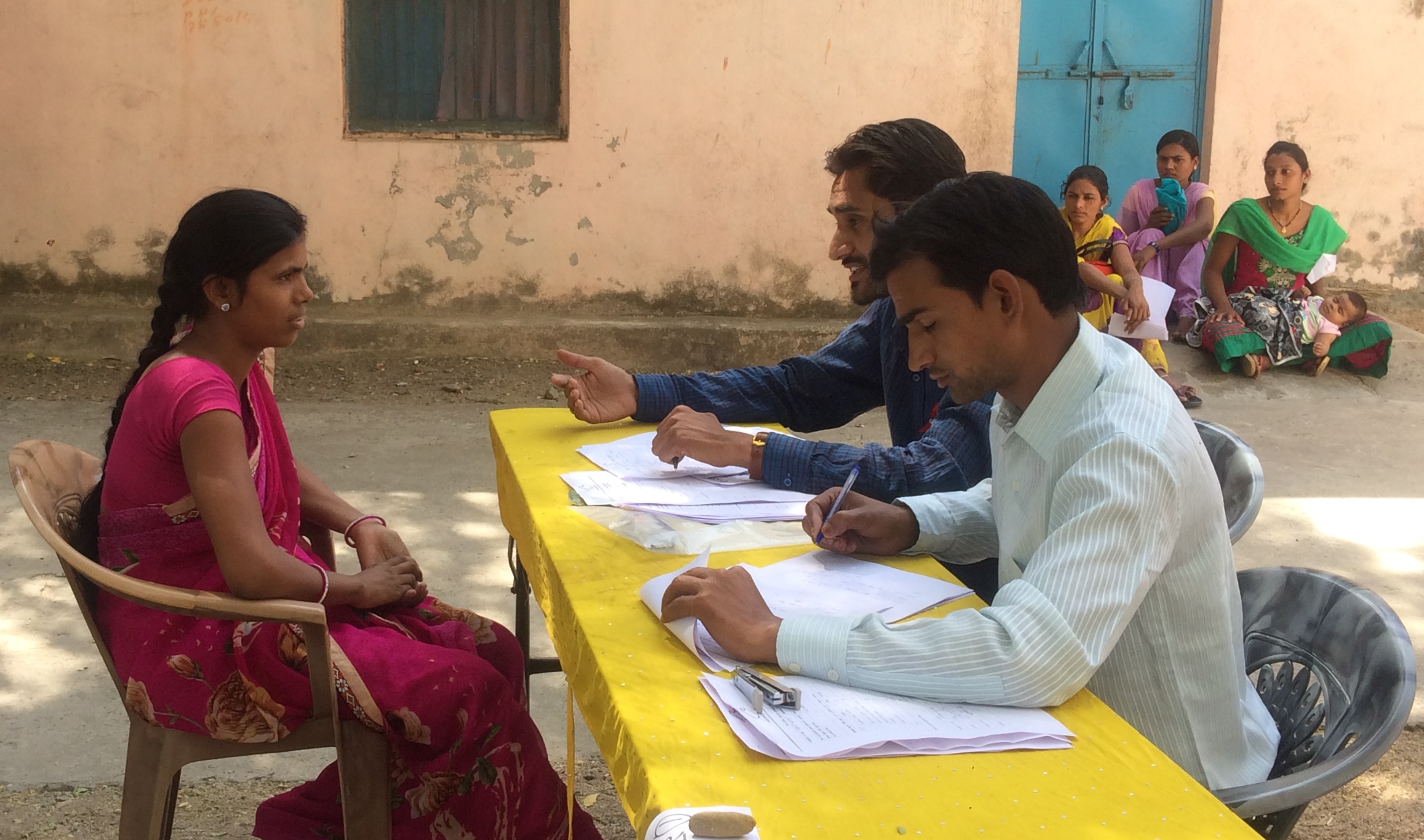 Today, Educate Girls implements its programs in more than 14,000+ villages of Rajasthan and Madhya Pradesh and Uttar Pradesh. All this has been made possible with the indispensable support of over 14000+ Team Balika. They work tirelessly, without any monetary incentives, to improve the mindsets in their village on girls education and are the backbone of the Educate Girls' program.
Educate Girls
Posted on April 17, 2017
Interested in contributing towards
educating girls?