Who We Are
Educate Girls works with the government, community and village-based volunteers called Team Balika to ensure every girl in the remotest parts of India is enrolled in school and learns well.
About Us
Established in 2007, Educate Girls is a non-profit that focusses on mobilising communities for girls' education in India's rural and educationally backward areas.
Strongly aligned with the 'Right to Education Act' or the 'Samagra Shiksha', Educate Girls is committed to the Government's vision to improve access to primary education for children, especially young girls.
Educate Girls currently operates successfully in over 21,000+ villages in Rajasthan, Madhya Pradesh and Uttar Pradesh. By leveraging the Government's existing investment in schools and by engaging with a huge base of community volunteers, Educate Girls helps to identify, enrol and retain out-of-school girls and to improve foundational skills in literacy and numeracy for all children (both girls and boys). This helps deliver measurable results to a large number of children and avoids parallel delivery of services.
GOAL
Our goal is to improve access and quality of education for over 15 million children cumulatively by 2025.
Leadership
I once met an out-of-school girl and asked her "What do you want to be?" to which she replied, "Nobody has ever asked me this question so I have never thought about it." The same girl is now enrolled in school by Educate Girls and today she aspires to be a police officer! This is the power of education.
Safeena, a London School of Economics graduate, has worked extensively with rural and urban underserved communities in South America, Africa and Asia. After returning to India, Safeena chose the agenda closest to her heart – that of girls' education – and founded Educate Girls.
Safeena's efforts to bridge the gender gap in education in India have been widely recognized. She has been conferred with the 2017 NITI Aayog's Women Transforming India Award, the 2016 NDTV-L'Oréal Paris Women of Worth Award, and has in the past received the British Asian Trust's Special Recognition Award from HRH Prince Charles for outstanding contribution in education. Moreover, Educate Girls has received the prestigious 2015 Skoll Award, 2014 WISE Award, the 2014 USAID Millennium Alliance Award, the 2014 Stars Impact Award and the India Development Marketplace Award in 2011 from the World Bank.
Under Safeena's leadership, Educate Girls initiated the world's first Development Impact Bond (DIB) in education, a proof of concept that ties funding to outcomes. In 2018, on its completion, the Educate Girls' DIB surpassed both its target outcomes by achieving 160% of its learning target and 116% of its enrolment target. The results are testimony to the fact that Educate Girls continues to deliver quality at scale and value to every single child in the program.
Maharshi has 15 years of progressively responsible cross-functional experience in strategic communications, advocacy development and international development. His work experience comprises being a part of one of India's most diversified business conglomerates, and being a part of a global communications agency, where he provided communication advisory services to Fortune 500 organizations. His last stint prior to joining Educate Girls was a Fellowship with Grameen Foundation in South-East Asia. Maharshi holds a Master of Public Policy (International Development) and a Master of Business Administration.
Senior Management Team
Anushree Singh
Head - Human Resources
Anushree has over 15+ years of experience in human resource management and people development in the corporate sector. Her knowledge ranges from people strategy, HR operations to building culture and delivering process excellence. In her past roles, she has been leading and leveraging HR teams across India in the ITES, Telecom & Construction industry.
This is her first stint in the development sector. While the purpose of the organization is close to her heart, its people and the numerous sector-based learnings & challenges of a growing organization are keeping her intrigued and excited.
Anushree holds a Master's degree in HR & Behavioral Science from NMIMS and a Bachelor's degree in Management Studies from Mumbai University.
Lisa Rodricks
Director - Strategy
Lisa has over 18 years of experience in social impact consulting, branding and CSR advisory for corporate and social sector companies. She founded Toast, an advisory firm helping companies simplify how they create, measure and talk about impact. She led the business development operations, client management, and spearheaded the CSR & Social Consulting practice.
At Toast, Lisa has led projects for large conglomerates and international foundations across impact assessment & reporting, organizational and fundraising strategy & development, brand communications and employee engagement.
Prior to Toast, Lisa lead the consultancy practice, monitoring & evaluation and expansion at Atma Education. She worked over 8+ years on marketing strategy, brand consulting & media planning.
She holds a Masters degree in Social Entrepreneurship from NMIMS and a Bachelors degree in English Literature.
Vijaylakshmi Saxena
Chief Financial Officer (CFO)
Vijaylakshmi Saxena, a financial services professional, has over 2 decades of work experience in Financial Management, Investing and Mergers & Acquisitions consulting. Last role was with Ambit Pragma, an India centered Private Equity Fund where as a fund manager she was responsible for investing and monitoring investments. Prior to that she worked with EY and PwC. At EY she was consulting Private Equity Funds/ Strategics for Mergers & Acquisitions; and at PwC she was engaged in conducting statutory audits. Vijaylakshmi is a Chartered Accountant and holds a bachelor's degree in Commerce from Mumbai University.
* Names arranged alphabetically.
Board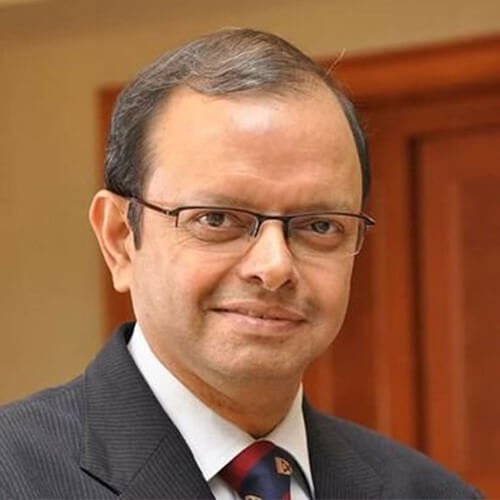 Ganesh Natrajan
Ganesh Natrajan
Dr. Ganesh Natarajan is Executive Chairman and Founder of 5F World, a platform for Digital Start-ups, Skills and Social Ventures in the country. He is also Co-Founder of Global Talent Track, Skills Alpha and Lighthouse Communities Foundation and two Indo-US Joint Ventures – Kalzoom Advisors and the Center for AI and Advanced Analytics. He has completed two successful CEO tenures over twenty-five years at APTECH and Zensar Technologies.
Dr. Ganesh Natarajan has been Chairman of Industry association NASSCOM and NASSCOM Foundation and various National Committees of the Confederation of Indian Industry and the All India Management Association. He has also been President of the HBS Club of India and a Charter member of The Indus Entrepreneurs (TiE). Ganesh has a Masters' in Industrial Engineering from NITIE Mumbai, PhD from IIT Bombay and Advanced Management from Harvard Business School.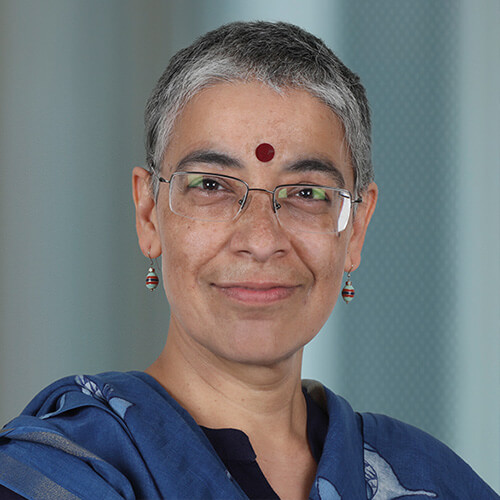 Ireena Vittal
Ireena Vittal
Ireena Vittal is an independent director on the boards of some of India's best known companies. After 24 years in the business sector, she works on issues related to India's urban agenda and agri-markets. Earlier, she was a Partner at McKinsey & Co, an internationally renowned consulting firm.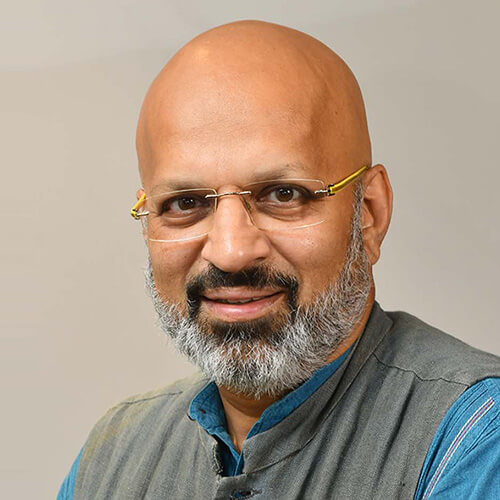 Luis Miranda
Luis Miranda
Luis Miranda is Chairman & Co-Founder of the Indian School of Public Policy. He is also Chairman of the Centre for Civil Society and CORO and a Co-Founder of Take Charge, a mentoring programme for Catholic youth in Mumbai. He has been involved in setting up 2 highly successful companies – HDFC Bank and IDFC Private Equity. HDFC Bank is India's most valuable bank today. Luis stepped down as CEO of IDFC Private Equity in 2010.
Luis is Chairman of Manipal Cigna Health Insurance and Senior Advisor at Morgan Stanley. He is a Trustee, University of Chicago Trust in India and a member of the Global Leaders Group and the Advisory Council of the Rustandy Center for Social Sector Innovation at Chicago Booth.
Luis received an MBA from the Booth School of Business at The University of Chicago and is a member of the Institute of Chartered Accountants of India.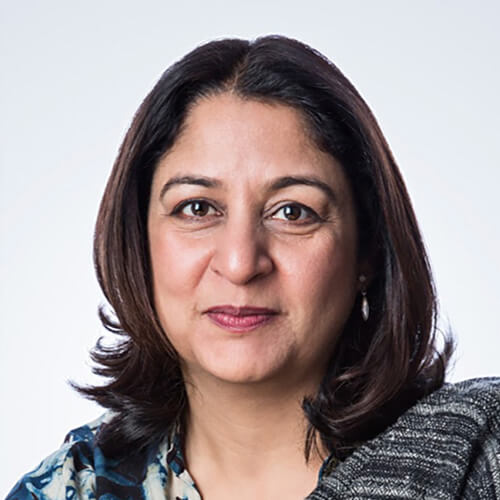 Safeena Husain
Safeena Husain
A London School of Economics graduate, Safeena has worked extensively with rural and urban underserved communities in South America, Africa and Asia. After returning to India, Safeena chose the agenda closest to her heart – that of girls' education and founded Educate Girls. Safeena's efforts to bridge the gender gap in education in India have been widely recognized. Under her leadership, Educate Girls has received the 2015 Skoll Foundation Award, the 2014 WISE Award, the 2014 USAID Millennium Alliance Award, the 2014 Stars Impact Award, the British Asian Trust's Special Recognition Award from HRH Prince Charles for outstanding contribution in education and the India Development Marketplace Award in 2011 from the World Bank.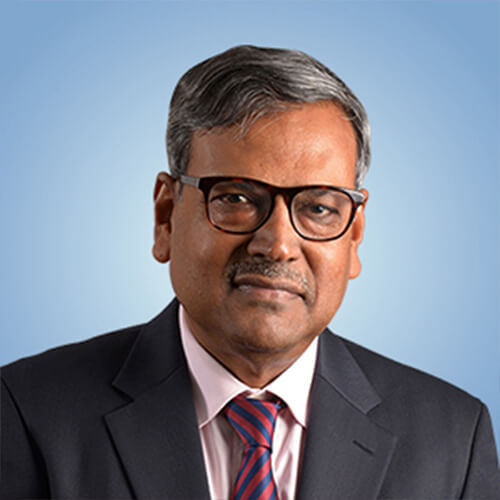 Sumit Bose
Sumit Bose
Sumit Bose has been the Union Finance Secretary and Revenue Secretary in the Ministry of Finance, Government of India (GOI), until his retirement in 2014. He was also Secretary in the Departments of Expenditure and Disinvestment, GOI. He has been Secretary in School Education, Madhya Pradesh. As a Joint Secretary in the Department of Elementary Education, he was responsible for the launch of the Sarva Shiksha Abhiyan (SSA).
He currently serves as an Independent Director on the boards of several companies, as well as various non-profits such as Vidhi Centre for Legal Policy, Jal Seva Charitable Foundation (WaterAid India), Parivaar Education Society (Kolkata) and Peepul (Bagli, Dewas).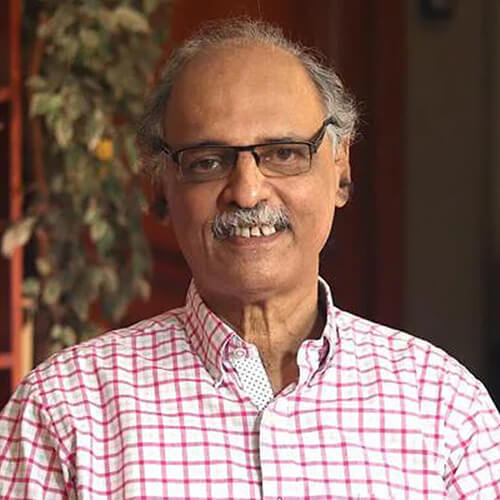 Ujwal Thakar
Ujwal Thakar
Ujwal Thakar has rich and varied experience spanning the banking, financial industry and the development sector in India. He is considered a doyen of retail banking in India and also one of the leaders of the movement of professionals into the social space in India. Ujwal was the CEO of Pratham, India's largest NGO in the elementary education space for six years and later the CEO of GiveIndia which is India's only web based philanthropy platform.
Ujwal has been senior adviser to KPMG and PwC in their BFSI (banking, insurance, and financial services industry) practice, where he brings 28 years of banking Industry experience across nationalized, private sector and foreign banks in India. He has been the country head for the retail banking business in Standard Chartered Bank and BNP Paribas.
Ujwal recently cofounded Ujwal Impact Advisers (UIA) a virtual probono organisation along with seven other senior professionals. UIA currently mentors thirty NGOs to help them accelerate impact.
* Names arranged alphabetically
---
Thank You for your support
* Names arranged country-wise and alphabetically
Aditi Thorat
Aditi joined the Thomson Reuters Foundation in 2015 where she leads on development and partnerships across the organisation. Aditi has worked in international development in the UK and in India for twelve years and has strategic experience in the non-profit, philanthropy and leadership sectors. Her previous role was with Common Purpose as London Director where she focused on strategy and business development for the organisation's leadership programmes. Previously, as UK Director of Leaders' Quest Foundation, she led on fundraising and partnership development for their grassroots leadership programmes in India. Her earlier roles include founding Chief Operating Officer of Indian venture philanthropy organisation EdelGive Foundation and Officer on Special Duty to the Chief Minister of Rajasthan in India.
Aditi sits on the UK board of EMPower – the Emerging Markets Foundation and is a trustee of Khulisa UK, a small organisation fighting crime and the causes of crime. She is also on the Governing Council and Advisory groups for Indian NGOs Ibtada and Educate Girls, both of whom focus on increasing access and quality of education for girls. Aditi has a Master's degree in Philosophy Politics Economics from the University of Oxford, where she was a Foreign and Commonwealth Office Chevening scholar.
Ami Parikh
Ami has over 18 years of experience as a corporate lawyer, and has expertise in advising multinational companies and private equity funds on foreign investment opportunities within different sectors in India. Ami is currently a Partner at AZB & Partners, before which she worked at Cyril Amarchand Mangaldas for 10 years. She also set up the Transaction Support Group (TSG) which specialized in due diligence and other legal support work for multiple practice areas within the law firms.
Ami scaled operations to a team of 35 lawyers across 3 cities and created processes to deliver benchmarked quality with reduced cost of delivery.
She completed her bachelor's in law from Government Law College, Mumbai.
Cynthia Gire
Cynthia Gire has spent most of her career working on foreign policy and international development issues. Ms. Gire has worked as Director for Planning at the National Security Council, Deputy Chief of Staff to the Administrator at USAID and as the Chief of Staff to the Ambassador at the U.S. Embassy in Canberra, Australia. Recently, she served as the Chief of Sports Diplomacy programming in the U.S. Department of State's Bureau of Educational and Cultural Affairs and then served as the Director of the East Asia and Pacific Media Hub in the Bureau of Public Affairs, based in Kuala Lumpur, Malaysia. Earlier in her career, Ms. Gire worked as an International Development Program Officer for the William and Flora Hewlett Foundation and for Family Health International.
Ms. Gire graduated from the University of California at Davis, with a Bachelor's degree in International Relations. She received her Master's degree from George Washington University's Elliott School of International Affairs. She is married with three children.
Jasmeet Kaur Srivastava
Jasmeet is the co-founder and managing director of The Third Eye – one of India's most reputed consumer insights firms. She has over 25 years of experience in consumer research and is a valued advisor to leading Indian and multi-national corporations, with a reputation for understanding the voice of the consumer and driving strategic, consumer-driven, marketing and business decision-making. Jasmeet is an alumni of the Indian Institute of Management, Ahmedabad (IIM-A) and has consistently featured in Fortune magazine's list of the most influential women in corporate India.
Pooja Bhatt
Pooja Bhatt, based in Mumbai, India, is the Asia Pacific Lead for Accenture Development Partnerships (ADP), a corporate social enterprise that channels Accenture's business and IT consulting skills and capabilities to clients in the development sector. Over the last 4.5 years, she has engaged with a range of clients across sectors (NGOs, Donors, Foundations and Corporations) to support over 20 initiatives focused either on building organizational capacity or on providing execution capacity to design and implement programs. Through these project experiences, she has developed a good understanding of the education, health, energy, and agriculture landscape in India and has developed a deep understanding of the challenges and success factors in implementing social development initiatives.
Pooja brings a good balance of strategic thinking with strong program management capability to identify and resolve challenges/risks. She is also an experienced Industrial/Organizational Psychologist with a strong background in change management, talent management and organizational development. She has co-authored a paper (written in collaboration with the Center for Universal Education at The Brookings Institution and Global Business Coalition for Education) which articulated the business case for private sector investment in education as a strategic growth imperative (vs. just CSR).
Pragni Kapadia
Pragni Kapadia has over a decade of experience as a lawyer practicing in India where she has dealt with a large spectrum of issues with respect to corporate and intellectual property law. She has significant experience in foreign direct investment in India and transactional and regulatory work in the media & entertainment, pharmaceuticals, cosmetics and food sectors. Pragni was an associate partner at DSK Legal prior to which she worked at Wadia Ghandy & Company, one of the oldest law firms in Mumbai, and AZB & Partners, India's second largest law firm. Pragni graduated from the H.R College of Commerce and Economics, University of Mumbai in 1997 with a first class Bachelor of Commerce Degree pursuant to which she graduated with honors from the London School of Economics, University of London in 2001 with a Bachelor of Law Degree. She obtained her Masters of Law Degree from the University of Pennsylvania in 2002. Pragni was enrolled with the Bar Council of Maharashtra & Goa as an advocate in 2003.
Roopa Kudva
Roopa Kudva joined CRISIL in 1992 and got appointed as the Managing Director and Chief Executive Officer in 2007. Her international experience in the corporate sector has been shaped in India, Middle-East, Eastern Europe and Mediterranean countries, and she even acted as secondment to Standard & Poor's as Director of Financial Institutions in Paris. Roopa regularly features in lists of the most powerful women in business compiled by prominent publications, including Fortune and Business Today. She was chosen as 'Outstanding Women Business Leader of The Year' at CNBC TV18's 'India Business Leader Awards 2012'. Her knowledge and experience make her a regular speaker at global conferences and seminars. Not only has she received the 'Distinguished Alumnus Award' from her alma mater but she also holds a postgraduate diploma in management from Indian Institute of Management, Ahmedabad (IIM-A).
Roopa is a member of several policy-level committees relating to the Indian financial system, including committees of the Securities and Exchange Board of India and the Reserve Bank of India. She is also a member of the Executive Council at NASSCOM.
Sarath Divella
Sarath Divella is an alumnus from IIM Ahmedabad with an engineering degree and a post graduate diploma in business management. He has worked for several multinational companies for almost three decades, which includes corporate brands such as Integra Software Services, Hindustan Unileveretc. Sarath has managed dynamic teams around the globe (Asia, Europe and America) with whom he shared his experience on developing strategic growth plans. His career has been shaped by the many positions he undertook in a wide variety of industries, from Content Development to Tech Documentation, e-Publishing, Exports and Food. He currently heads the country office of Lionbridge Technologies in India.
Swati Apte
Swati Apte started her career at Mckinsey and Co. in New York where she worked on projects mostly for financial service firms and pharmaceutical companies. She has also been involved in a number of small businesses from an art business in New York City , an educational counseling start-up and most recently, a mobile payments company in India. In 2008, she set up Manzil, an independent strategy consulting firm that has done work for numerous not-for-profit organizations including Ashoka, WMF, etc. She co-founded and resides on the governing board of the India Schoolhouse Fund and has also been involved in other education projects. Swati Apte has a degree in politics and economics from Oxford University and an MBA from Harvard Business School.
Tara Kapur
After a long stint leading global PR agency networks in India, Tara Kapur followed her passion for achieving excellence in PR and reputation building by founding Stellar Communications India, a strategic PR consultancy. Using experience gained in a career spanning 20 years in PR agencies like Euro RSGC PR WW (Now Havas PR), FleishmanHillard, Grey & Ogilvy and in corporate communications at IL&FS; Tara now advises a select corporate clientele to positively impact their reputations. A story-teller to the core, she holds a Masters degree in Monetary Economics from the University of Mumbai.
Partners
* Names arranged alphabetically
Recognition
* Arranged from most recent to oldest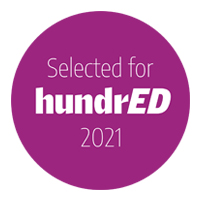 HundrED 2021 Global Collection
Educate Girls' innovation to 'empower over a million girls to go back to school' was selected as one of the most inspiring innovations in the HundrED 2021 Global Collection. Internationally renowned education non-profit HundrED's annual Global Collection highlights 100 of the most impactful innovations in K12 education from around the world. Educate Girls was chosen due to its unique approach and its potential to create a sustainable impact in education
MIT Solve's Learning for Girls & Women Challenge 2020
Educate Girls' solution to 'Empower 1.5 million girls to go to school' was chosen as one of the 2020 new Solver class at MIT Solve Challenge Finals. MIT Solve, an initiative of the Massachusetts Institute for Technology, is a marketplace for social impact innovations.
Making it to the top seven in the Learning for Girls and Women category, Educate Girls was among 2020's new Solver Class of 35 tech-based social entrepreneurs that address global challenges through their innovative social change solutions.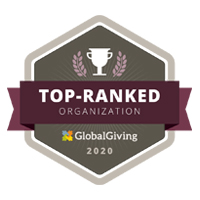 Global Giving 2020
Foundation to Educate Girls Globally was awarded a badge for being one of the Top-Ranked Organizations on Global Giving (an online crowdfunding website) for a successful year of fundraisers, matched donations, recurring donors and increased engagement with the online community prior to and during the Giving Season of 2019. EG was also chosen as a Staff-Picked Organization as well as Vetted Organization by Global Giving in 2019.
ET Prime Women Leadership Awards 2019
Safeena Husain won the 'Beyond Business' award at ET Prime Women Leadership Awards on 29 March 2019.ET Prime is a members-only business storytelling platform from the house of The Economic Times, India's oldest and most trusted business news brand. It focuses on delivering insight-rich analysis backed by incisive research for the discerning readers. ET Prime Women Leadership Awards has been instituted under the aegis of ET Prime.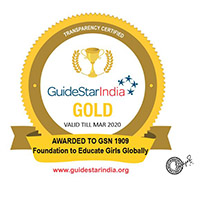 GuideStar Gold Certificate
GuideStar India is India's largest and most reliable online information repository with 8,300 NGOs. Educate Girls have been awarded the prestigious GuideStar India Advanced level – Gold certification for 2019 and have joined India's largest pool of credible NGOs after undergoing a rigorous due diligence process. GuideStar India's Gold Certification is an Advanced Level certification indicating a high level of accountability and that good governance procedures have been adopted by the organization. For latest updates, financials and documents, please visit our profile on GuideStar India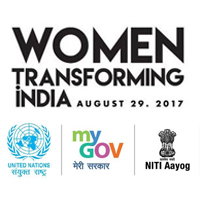 NITI Aayog Women Transforming India Award 2017
Safeena Husain won the 'Women Transforming India Award' on 5th September 2017. This award was launched by NITI Aayog, in partnership with the UN in India and MyGov, to recognize the transformational impact of work undertaken by women across India. Out of 3000 entries received from across the country, 12 women were awarded by Union minister Smriti Irani and Niti Aayog Vice Chairman Arvind Panagariya.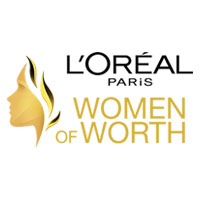 L'Oréal Paris Women of Worth Award
Safeena Husain won the NDTV-L'Oréal Paris Women of Worth Award in the Education category on 28th March 2016. She was among eight other phenomenal women to be presented with the Women of Worth Awards across various categories. These awards aim to bridge not only the gender gap but also regional, sectoral, developmental, linguistic and social imbalances.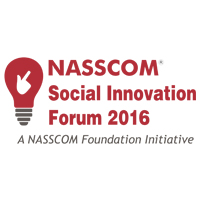 Nasscom Foundation Social Innovation Award 2015-16
On February 10th, 2016, Educate Girls was announced as one of the recipients of the Nasscom Foundation Social Innovation Award 2015-16 in the primary and secondary education category during Nasscom Foundation's Social Innovation Forum (NSIF) – a 'Tech for Good' platform. The 11 projects that were awarded (chosen from 1200+ entries), were selected across various categories, including primary and secondary education, skills and employability, women's empowerment, youth innovators, among others. Educate Girls' ICT-led innovation in primary education is a mobile app that is used for monitoring program activities and measuring impact.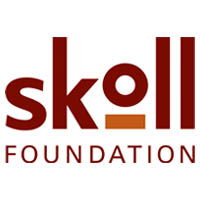 2015 Skoll Award for Social Entrepreneurship
Educate Girls was one of the four recipients of the 2015 Skoll Award for Social Entrepreneurship. Each Awardee received a $1.25 million, three-year core support investment to scale their work and increase their impact. The Skoll Foundation presents the Skoll Awards for Social Entrepreneurship each year to a select group of social entrepreneurs whose proven innovations are disrupting an unjust and unsustainable status quo and have demonstrated impact on solving some of the world's most pressing problems.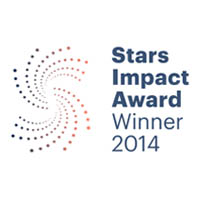 2014 Stars Impact Award
The Stars Impact Awards recognize and reward outstanding local organizations improving the lives of children in the countries with the highest rates of under-five mortality. Since 2007, the Impact Awards have recognized local civil society organizations in 30 countries, reaching more than four million people. Educate Girls received the Stars Impact Award in December 2014. Reviewing 277 applications, Stars chose Educate Girls as the winner in the education category. This award entitles Educate Girls to USD 100,000 in unrestricted funding and USD 20,000 of consultancy support.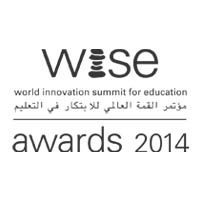 2014 WISE Award
Each year, the WISE Awards recognize and promote six successful innovative projects that are addressing global educational challenges. Since 2009, WISE has received more than 2,400 applications from over 140 countries. They award projects from a wide variety of sectors and locations for their innovative character, their positive contribution and their potential for scalability and adaptability. These projects represent a growing resource of expertise and sound educational practice. Educate Girls received the 2014 WISE Award in November 2014. It entitles Educate Girls to USD 20,000.The jury reviewed 15 finalists with on-site evaluations and recognized Educate Girls for its innovative project addressing global educational challenges.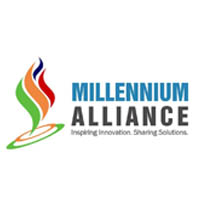 2014 USAID Millennium Alliance Award
The Millennium Alliance is an inclusive platform to leverage Indian creativity, expertise, and resources to identify and scale innovative solutions being developed and tested in India to address development challenges that will benefit base of the pyramid populations across India and the world. Educate Girls received the 2014 USAID Millennium Alliance Award in November 2014. This award entitles Educate Girls to USD 170,000.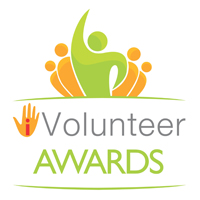 Volunteer Hero Award 2014
Pushpa Sagar, an Educate Girls' Team Balika (community-volunteer) from Jalore, Rajasthan, won the 2014 Volunteer Hero Award. iVolunteer Awards celebrate, reward and promote volunteering in India.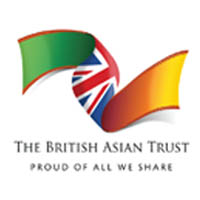 The British Asian Trust's Special Recognition Award, 2013
Educate Girls received this award from HRH Prince Charles for outstanding contribution to education.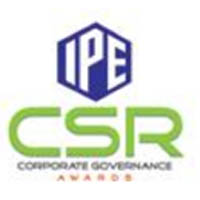 The CSR Women Leader Award, 2012
Educate Girls was felicitated with the CSR Women Leader Award 2012 by the Citi Foundation. Citi India is committed to promoting inclusive growth through economic empowerment and through Citi Foundation, the global philanthropic arm of Citigroup, they support programs that enable the poor to access the formal financial sector, improve production skills, establish sustainable enterprises and manage their finances better.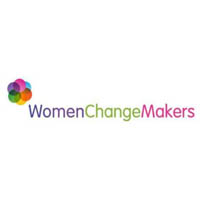 WomenChangeMakers Awards, 2012
Safeena Husain was selected as the first WomenChangeMakers' fellow by the Womanity Foundation after a rigorous evaluation process with over 20 social entrepreneurs.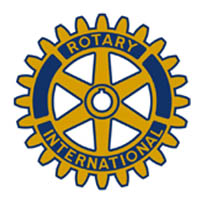 The Rotary's Anita Parekh Award, 2012
The Anita Parikh Award was conferred to Educate Girls for its contribution towards women empowerment. The Rotary Club felicitated Educate Girls for its work in the area of girls' education and rejuvenation of government schools.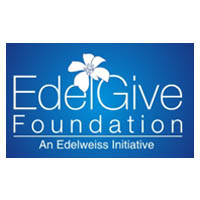 EdelGive Social Innovation Honors, 2011
Educate Girls is a winner of the 3rd EdelGive Social Innovation Honors 2011. The award aims to identify and reward organizations that work to empower women in India. Educate Girls was selected for its significant improvements achieved in 2010.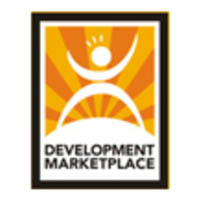 The World Bank
The India Development Marketplace is a competitive grant program that funds development projects. The IDM award is a supported by the World Bank and the International Finance Corporation. Educate Girls received the $50,000 grant to replicate its program in Jalore district of Rajasthan.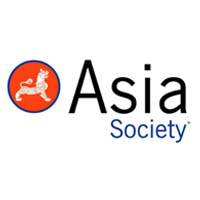 Asia 21 Young Leader, 2011
Safeena Husain was elected as one of the Asia 21 Young Leaders by the Asia Society, the leading global and pan-Asian organization working to strengthen relationships and promote understanding between the United States and Asia. It seeks to increase knowledge and enhance dialogue, encourage creative expression, and generate new ideas across the fields of arts and culture, policy and business, and education.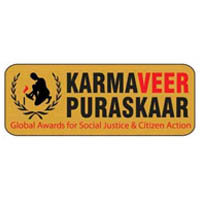 Karmaveer Puraskar, 2011
Safeena Husain was felicitated by the coveted Karmaveer Puraskar award in New Delhi at an exclusive awards function, which was a part of ICONGO's "RIGHT every WRONG Conclave".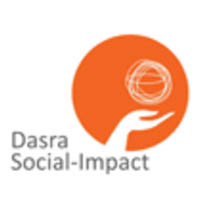 Village Capital Award, 2010
The Village Capital award is a Dasra initiative. The award is part of a peer funding program, where leaders of non-profit organizations and social businesses vote for other projects. Educate Girls won a grant for $7,500 for girls' education in Rajasthan.
Interested in contributing towards
educating girls?