Where There's A Will, There's A Way
October 6, 2020 Educate Girls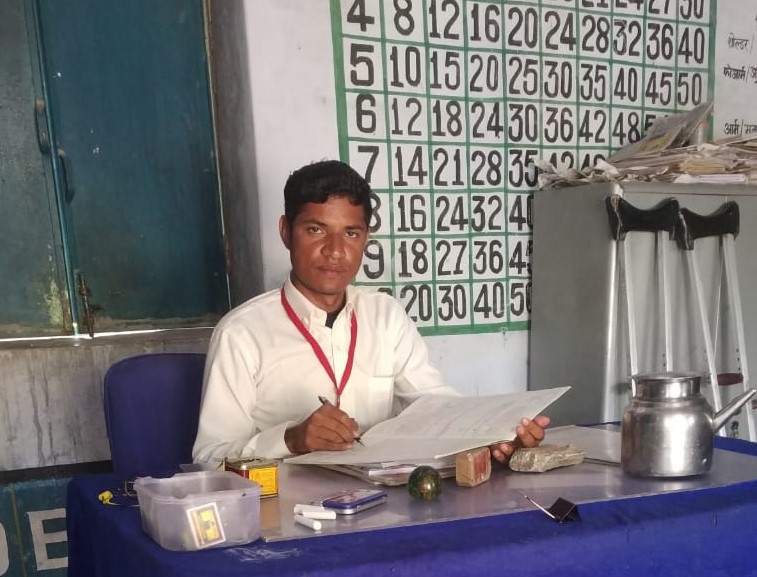 "When I was preparing for my Grade 10 examination, my little sister came running to me and started crying. She told me how a bank employee had humiliated my mother and sister for not being able to fill a form due to being uneducated. This incident remained with me and that day I decided that I will definitely do something to promote girls' education," said Azad, an Educate Girls' village-based volunteer (called Team Balika).
Being physically disabled, Azaad Kathat was never confident about himself. Since childhood, he depended on crutches. He was afraid to talk to people because he thought that people would bully him and make fun of him. However, despite being physically disabled, he always wished to do something for the girls' education.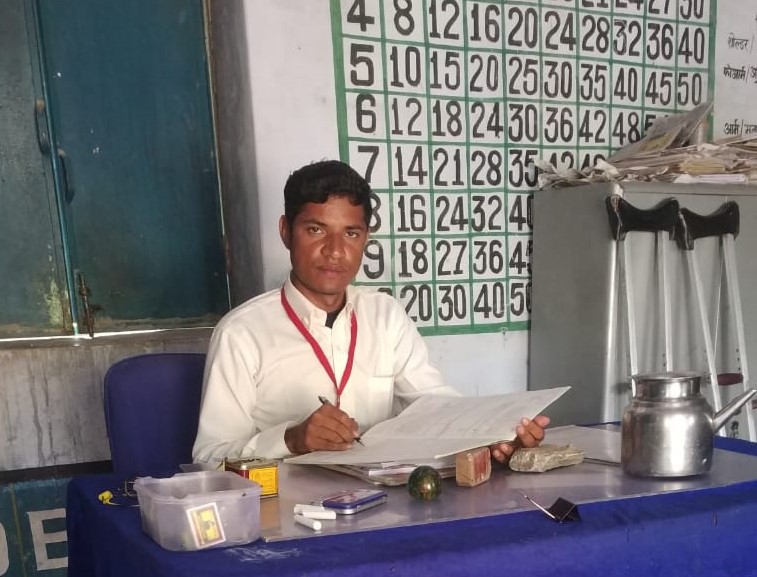 In 2014, Azaad met Educate Girls' field staff during a door-to-door survey identifying out-of-school girls. "I was thrilled to know about how the organisation is working for girls' education, and they are looking for volunteers. I showed my interest in becoming Team Balika, because I would be a perfect fit for it," he said.
"I took part in Educate Girls' trainings that helped me gain confidence. Though I have a master's degree in Arts, I never had faith in myself. But this time I could speak with people, and I was also able to convince them to send their daughters to school," he shared. "I was getting respect from people that I always longed for, and I was able to do something that made me happy. And the best thing about this was, the children in school looked up to me, and are inquisitive about anything that I teach." he added.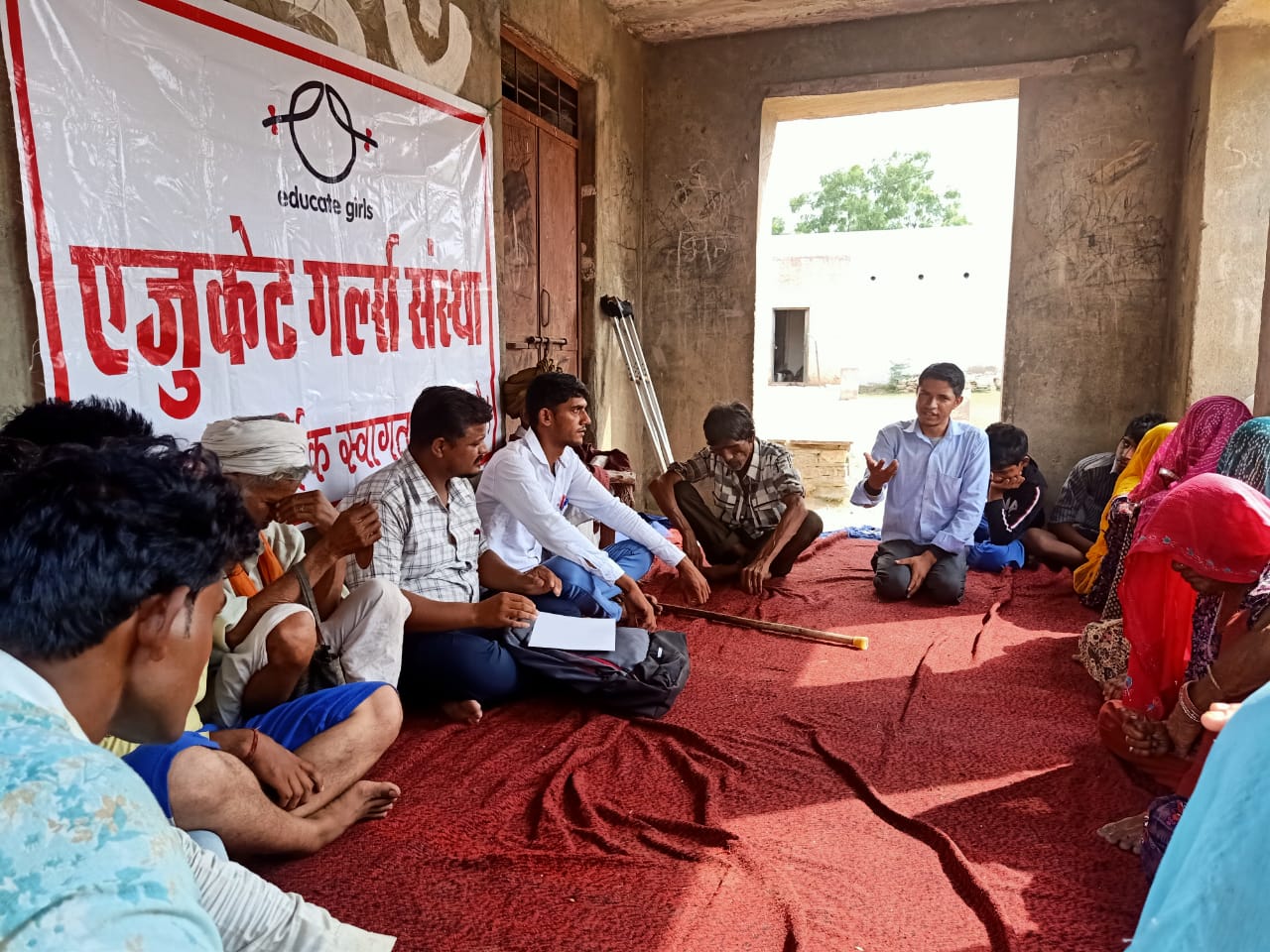 For two years Azaad worked day and night and didn't let his disability become a hindrance in his work. He made sure that every girl in his village has access to school and quality education. After that, he started travelling to the nearby villages to enrol girls in school.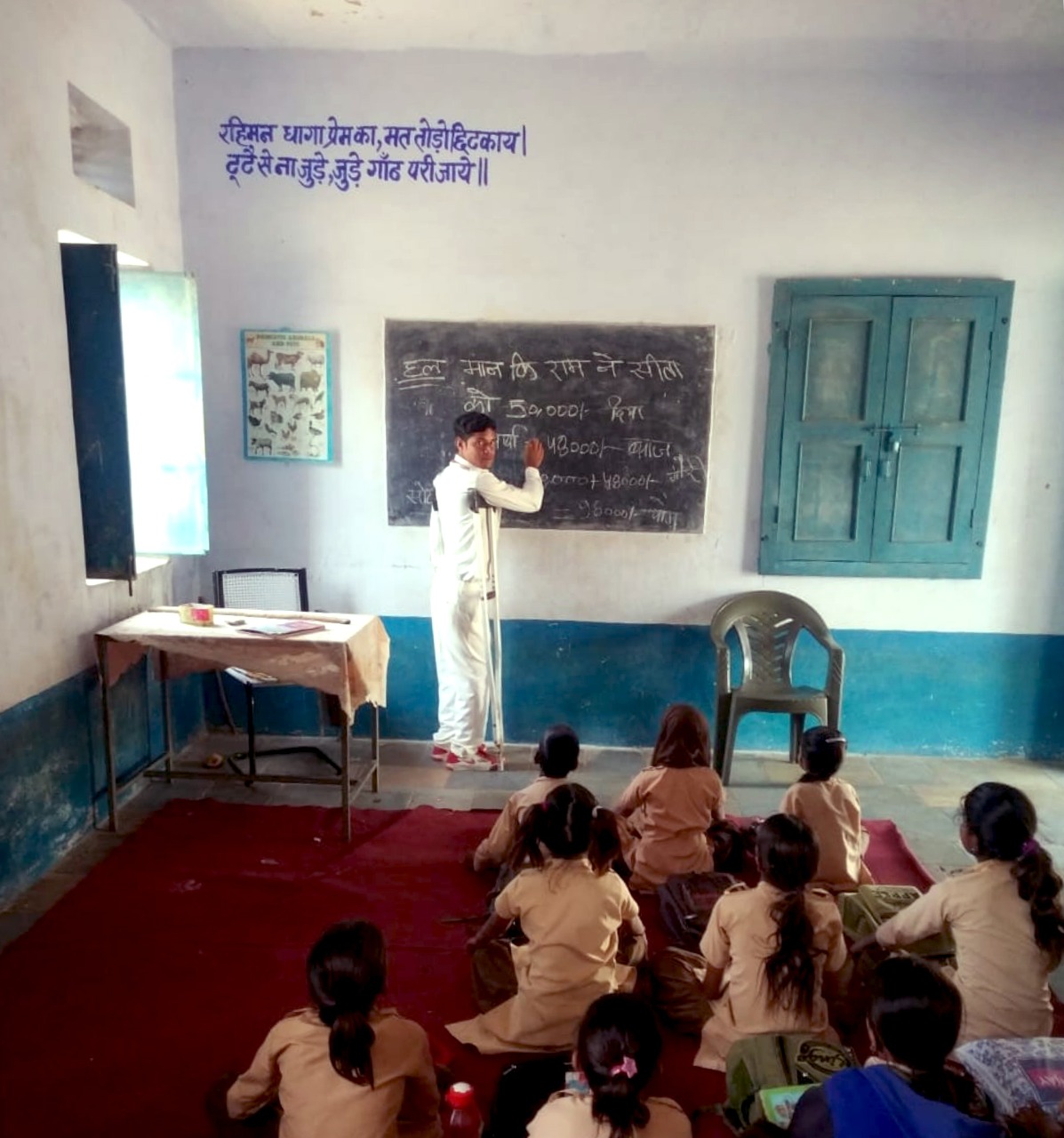 He took a break from volunteering and in 2018 and re-joined as Team Balika and since then he has been attending every single training by Educate Girls. He visits the school in his village and teaches children using the remedial learning kit Gyan Ka Pitara (GKP)*. "I am extremely thankful to Educate Girls for making me somebody from nobody. I earned respect and I am confident about myself after I joined as Team Balika. Now, I know that even my disability cannot stop me from achieving what my dreams," he added.
*Gyan Ka Pitara (GKP) is a remedial kit designed by Educate Girls, with the help of pedagogy experts. GKP uses tools, play activities and individual worksheets to improve learning outcomes for children in Grades 3-5 across Hindi, English and Math.
Educate Girls
Posted on October 6, 2020
Interested in contributing towards
educating girls?