Surbhi Pursues The Dream Of Her Grandfather
October 3, 2019 Educate Girls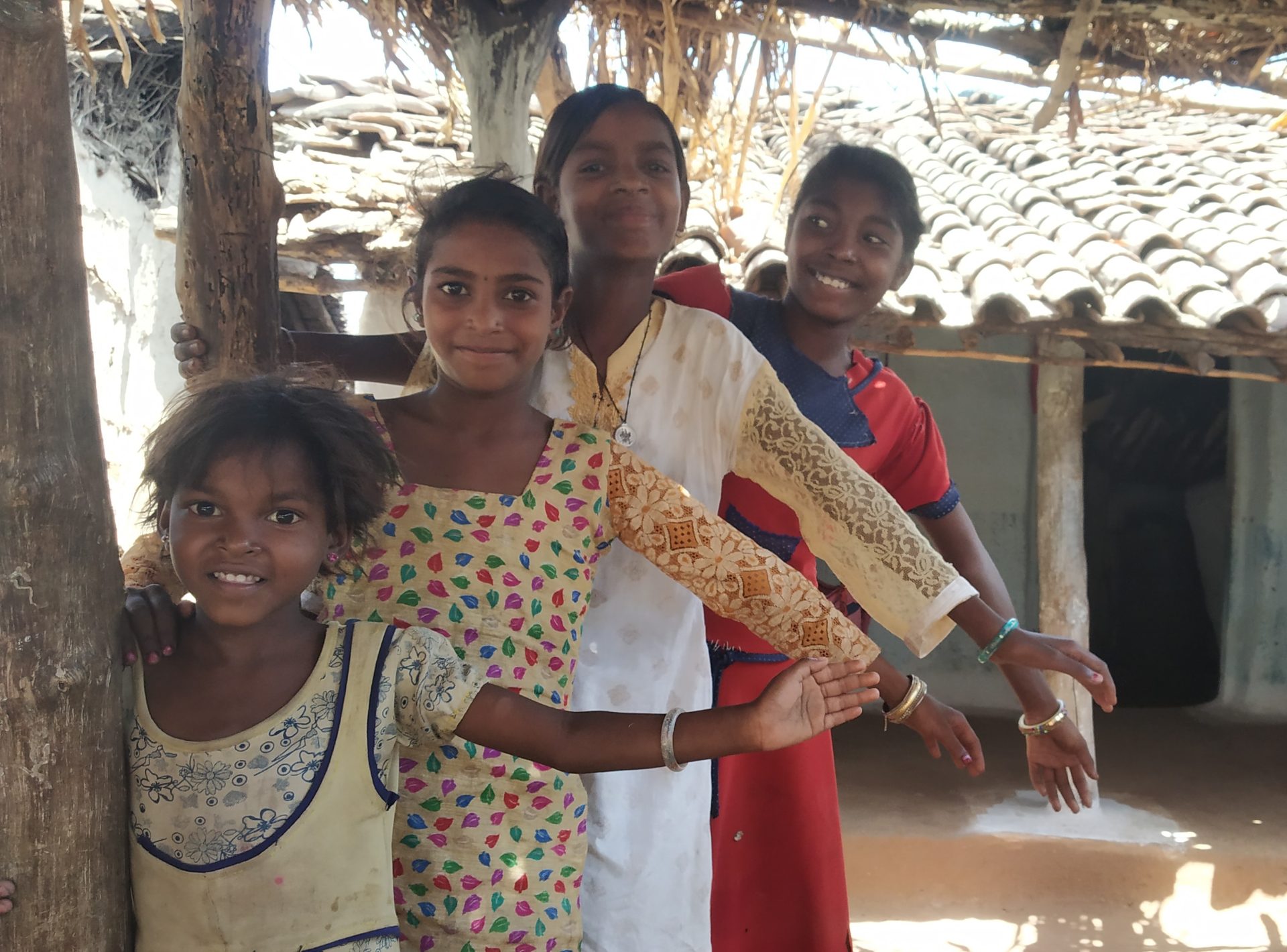 Surbhi*, a 13-year old from a village in Khandwa district of Madhya Pradesh is the apple of her grandfather's eye. Everyone calls her grandpa's 'Pampered Princess'. Every evening she sits with her grandfather and her siblings and can be seen reciting poems, narrating stories or just sharing her experiences at school from earlier in the day. However, this wasn't the case a few months ago.
Surbhi's village is situated far away from the town. Acute shortages of water make subsistence agriculture difficult, forcing families to migrate to bigger towns, cities and sometimes different states altogether. Her parents moved to a city in the adjoining state of Maharashtra, leaving Surbhi's younger siblings behind with their grandparents. In 2017, Surbhi was studying in class 5 when she dropped out and migrated with her parents. She would be needed for cooking and cleaning while her parents laboured for long hours.
Several months passed. Back in the village, Surbhi's ailing grandmother was finding it increasingly difficult to look after the home and the grandchildren. So Surbhi, being the eldest of all siblings, was summoned so she could now take over the responsibility of looking after her siblings and other domestic work. Her life had gotten busier and it would soon be two years since she first dropped out of school. In 2019, Surbhi was identified as an out of school girl during a door-to-door survey. Dinesh, an Educate Girls' Field Co-ordinator visited Surbhi's home in an effort to re-enrol her in school.
"Why is Surbhi at home when her siblings go to school? How can you be so unfair to her?" he questioned the grandparents. "I have always been in favour of sending all my grandchildren to school. I myself have been to school for a few years, so I understand how beneficial education can be, if pursued. But hungry stomachs need food, not education. Surbhi was needed so her parents could earn money for the house. She was asked to sacrifice her dreams so her siblings could have food and could go to school," said a remorseful grandfather, adding "and after she came back, I thought she couldn't go back to school since she had missed almost 2 years."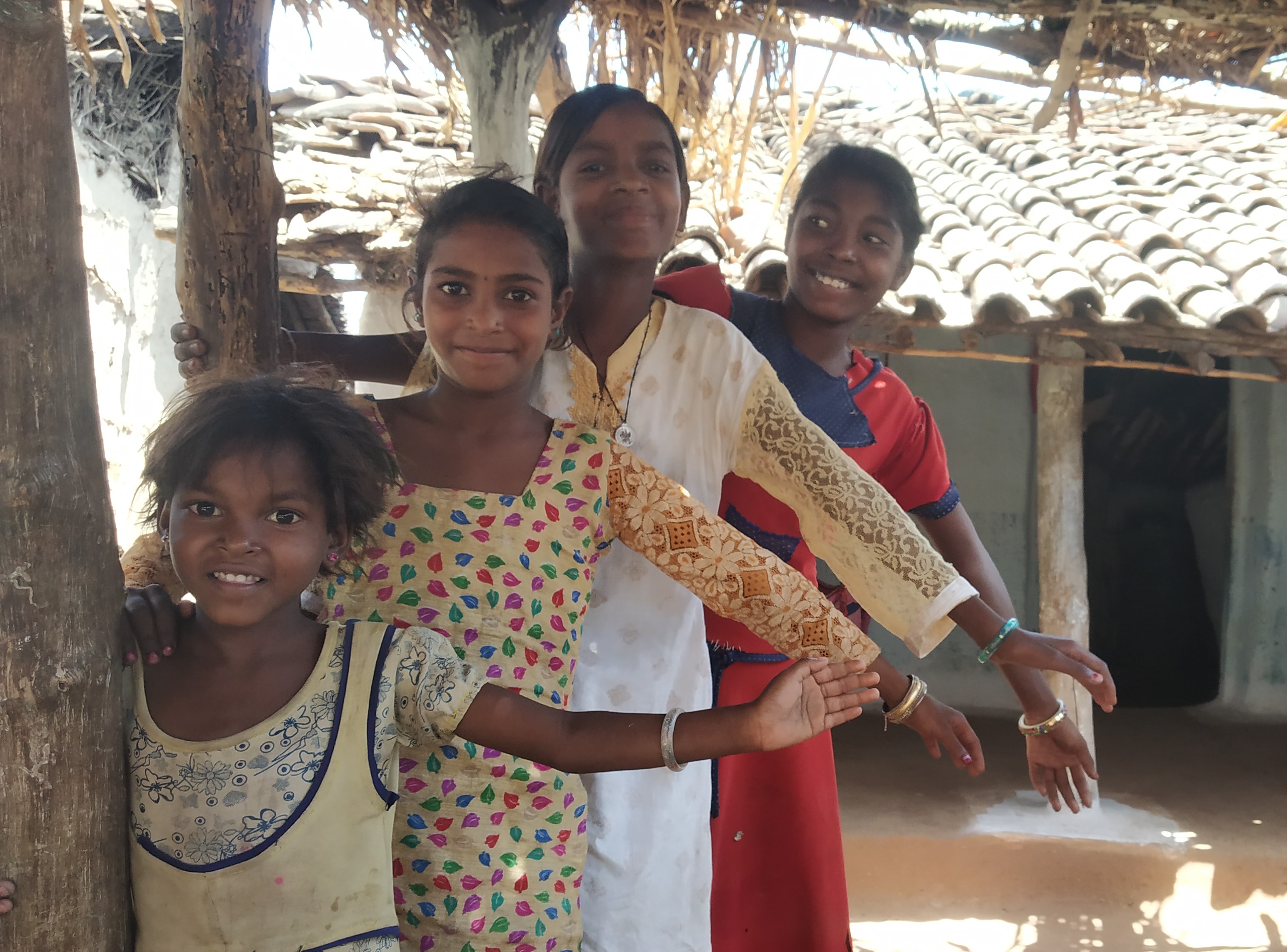 Surbhi's grandfather wanted her to study, but was unaware about the process of enrolment for drop outs. She had missed out on two years of schooling which, according to her grandfather, would make it difficult for her to cope up with peers. "For children like Surbhi, the government has made provisions for bridge courses. It's a 3-month catch-up course for children by class and age," suggested Dinesh.
Surbhi's grandfather was ready to send her back to school, but her parents were agitated at this decision. Her grandfather stood by her and warned her parents, "Right now she is my responsibility and I dare you come in the way of Surbhi's education."
Surbhi was enrolled in the bridge course and within a few months, she was confident to join school again. In the academic year of 2019-20, she was enrolled in class 6.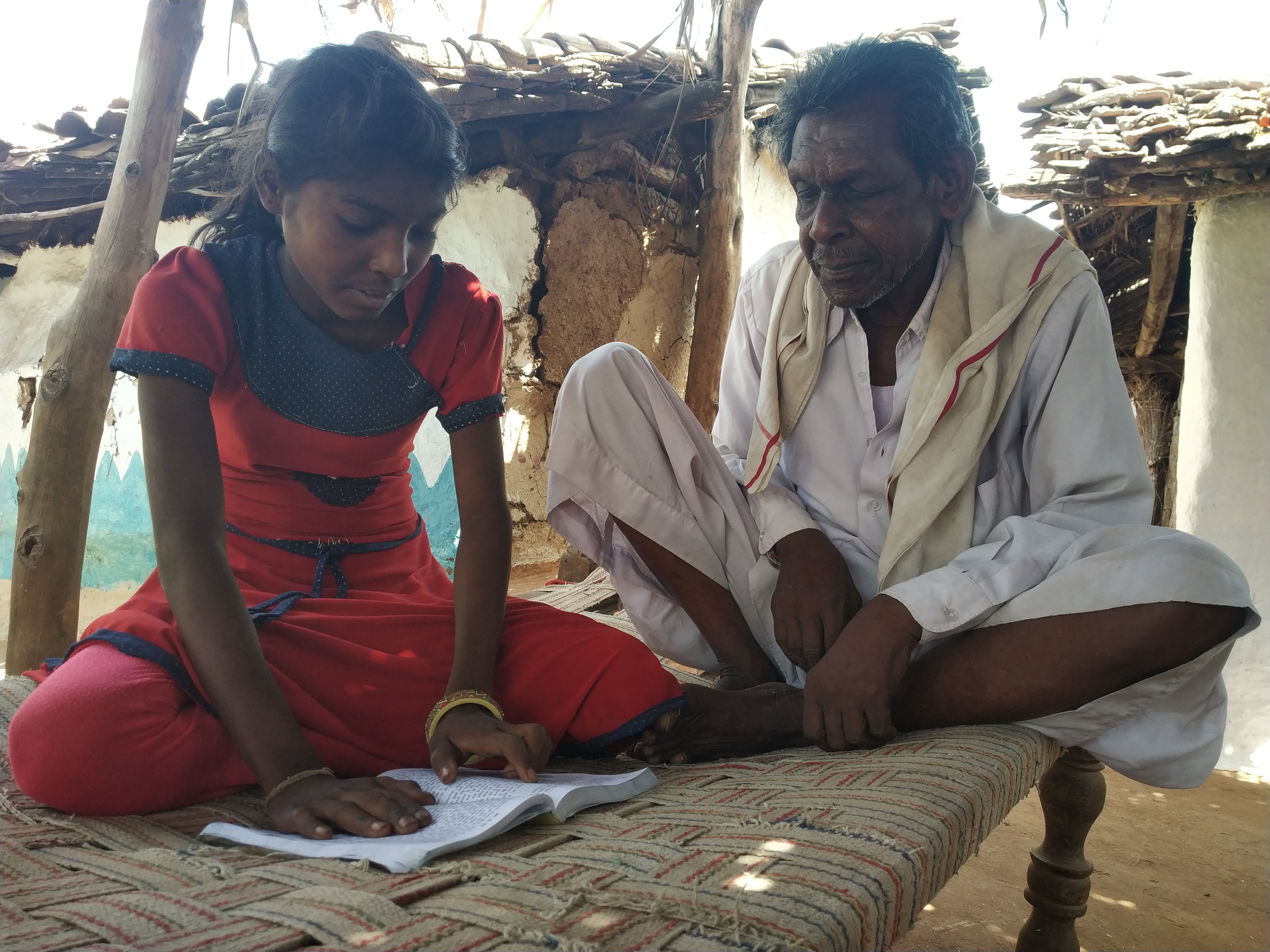 "I could not be prouder of her. When I see my grandchildren walk to school, I feel like I've gone back to school myself. They tell me new stories every day and make me help them work with their homework too, even though I have forgotten everything that I learnt in my childhood! They truly bring out the child in me. I couldn't complete my education but I want all my grandchildren to fulfil their dreams," shares a happy grandfather.
Educate A Child (EAC), a global programme of the Education Above All (EAA) Foundation, has partnered with Educate Girls in identifying out of school children like Surbhi and making sure that they have access to quality primary education.
With the support of EAC, Educate Girls has been working in some of the most remote and marginalised communities of India, providing over 215,000 formerly out of school children (OOSC)an opportunity to learn, thereby contributing directly to the UN's SDG 4 and indirectly impacting a number of other SDGs.
---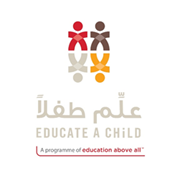 *changed name
Educate Girls
Posted on October 3, 2019
Interested in contributing towards
educating girls?