Strong, Successful And Shining Bright Globally – 10 Women Of India Who Have Made India Proud
January 17, 2023 Educate Girls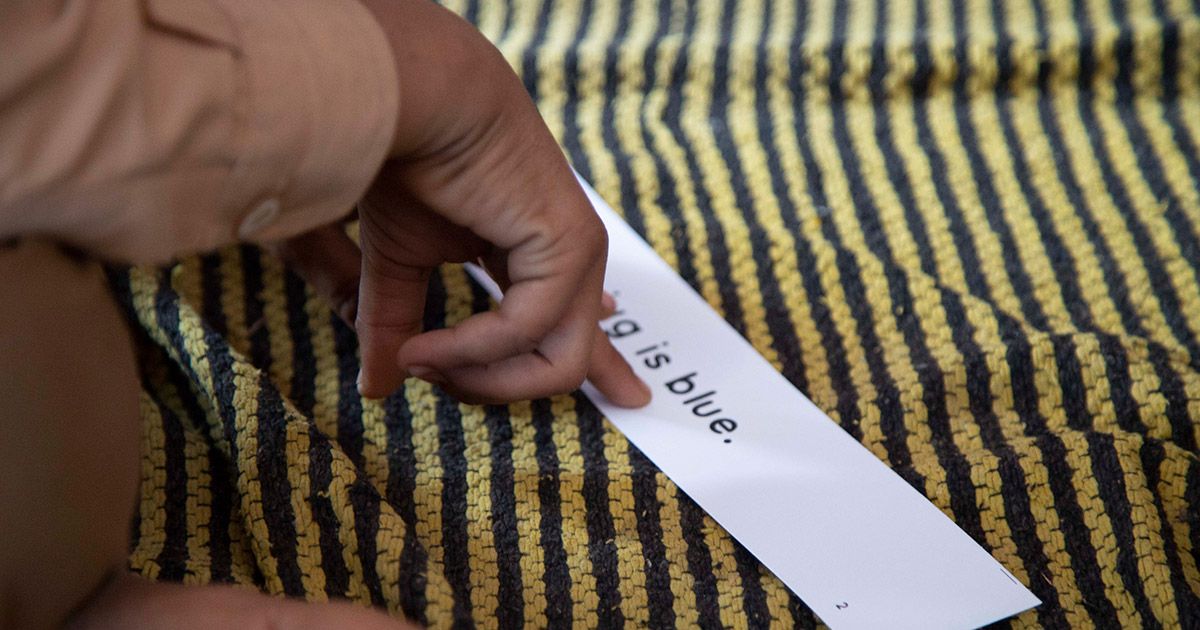 Women make up close to half the world's population, but there are so few who receive the same kind of opportunities that men do – women often have to work harder and for longer to attain the heights they deserve to reach. Despite that, women, all over the world including in India are scaling great heights and reaching the pinnacles of success. In this article, we are listing the names of 10 women, who come from different fields and domains, and have made India proud.
Avani Chaturvedi: Flight Lieutenant Avani Chaturvedi was one of the first women to become a combat pilot in the Indian Air Force. Selected for training at the Air Force Academy, she became a fighter pilot in 2016 and in the same year, she was formally commissioned by the then defence minister, Manohar Parrikar. In 2018, she became the first woman to fly a MiG-21 solo and was eventually promoted to flight lieutenant. Today, she soars the skies to protect the boundaries of our country and inspires several other girls to become women achievers in India.
Sneha Dubey: Sneha rose to fame when her fiery response to the Pakistani Prime Minister's speech at the United Nations, became viral. This 2012 batch Indian Foreign Service officer is the first civil servant from her family and also has the distinction of clearing the extremely difficult UPSC exams in the very first attempt. Armed with postgraduate degrees from the School of International Studies at the Jawaharlal Nehru University, she worked as an under secretary at the Ministry of External Affairs and as the Third Secretary at the Indian Embassy in Madrid, before taking on her current role as India's first secretary at the United Nations.
Krithi Karanth: Currently the Chief Conservation Scientist and Director at the Centre for Wildlife Studies, Bangalore, Dr. Karanth is also Adjunct Faculty at Duke University and National Centre for Biological Sciences. She earned her PhD from Duke University in 2008, before getting her degrees from Yale and University of Florida. Her expertise lies in wildlife conservation and has conducted several studies in subjects related to species distributions, how some become extinct, how tourism can impact wildlife and the importance of human and wildlife interactions. Her constant efforts are towards creating a more sustainable planet that allows both humans and animals to thrive in natural environments.
Tulsi Gowda: Even though she had been working to protect the environment for several decades, it was only in 2020 that the country and the world sat up and took notice of Tulsi Gowda. Commonly known as the "Encyclopaedia of the Forest", Tulsi has planted over 30,000 saplings and continues to work in tandem with the forest departments of the country. Given that she spent more than six decades working with the forest department of Karnataka, she has immense knowledge about medicinal plants and other trees. Even though she might not have a formal education, she is still counted amongst the greatest Indian women achievers.
Tessy Thomas: Born in Alappuzha district of Kerala, Tessy always had an interest in science and was fascinated by aircraft flying. Given that she grew up near the Thumba Rocket Launching Station, she developed an interest in rockets and missiles and it came as no surprise that she joined the DRDO or Defence Research and Development Organisation. She was appointed for Project Agni by the late Dr. APJ Abdul Kalam and went on to become project director for the Agni IV and Agni V missions. In 2018, she became the Director-General of the Aeronautical Systems of DRDO. She is one of the best examples of how getting a proper education can allow girls to reach their full potential – an opportunity that is often not available to several girls in India, even today.
Vani Kola: She is an Indian venture capitalist, one of the few women in the country, who is the founder and managing director of Kalaari Capital. Considered to be one of the most influential women in business, she is an engineering post graduate who worked her way to the top in Silicon Valley. In 2006, when she returned to India, she co-founded Indo-US Venture Partners and eventually made her way to setting up Kalaari Capital. Even though her primary focus is on technology based early-stage companies that have the potential to grow into global enterprises, she is also involved in several philanthropic projects.
Richa Kar: In the past few years, Zivame has emerged as one of the most popular and sought-after brands in the world of women's intimate apparel and the idea was born when Richa was researching the lingerie markets in the country. She noticed that most stores that sold intimates for women were handled by men and women felt uncomfortable going to such stores and buying for themselves. Given her experience working with Marks and Spencer's and SAP, she started working towards building an online store for such products. Building the brand was not an easy task and it took a lot of time, effort, failures and heartbreak, before she reached the success that she enjoys today.
Falguni Nayar: Falguni has become a household name because of her brand Nykaa – with her becoming an overnight sensation and one of the most successful business women in the country. Having grown up in a normal middle-class family, she had business in her blood, which allowed her to rise through the ranks at the Kotak Mahindra Group. Today, she runs the billion-dollar company and is one of the only two self-made female Indian billionaires.
Arunima Sinha: The first female amputee to scale the domineering Mount Everest happens to be from India and her name is Arunima Sinha. As a matter of fact, she has also scaled several other important mountains like Kilimanjaro, Kosciusko, Aconcagua and Denali. Pushed from a running train by robbers, Arunima lost her left leg and had multiple fractures on her spinal cord, but none of these stopped her. With her prosthetic leg, this shining example of modern women achievers has shown the world that anything is possible, including climbing mountains. In 2015, she was honoured with the Padma Shree and continues to be an inspiration to girls all over the country.
Gita Gopinath: Gopinath, an Indian American is a world-renowned economist, who has served at several important positions including the first deputy managing director of the International Monetary Fund as well as the chief economist of the IMF. Before she joined the IMF, Gopinath was a professor of Economics at the prestigious Harvard University and also worked as an honorary economic advisor to the government of her home state of Kerala. Her multiple published writings showcase her knowledge about economics and its role on a more global scale.
At Educate Girls, we look towards creating more Indian women achievers in all fields, because we are aware that the girls of our country are capable of reaching great heights. All they are lacking is perhaps the right opportunity and the right guidance, which is what we try to provide. When girls are given a proper education, they have more than just the power to make informed choices; they have the chance to make their own lives and the society they live in, better. Join us in our endeavour to bring more and more girls into the fold of education – read more about how you can become a part of the change. 
Educate Girls
Posted on January 17, 2023
Interested in contributing towards
educating girls?