Sara's Sisters Benefit From Her Enrollment In School!
May 31, 2022 Educate Girls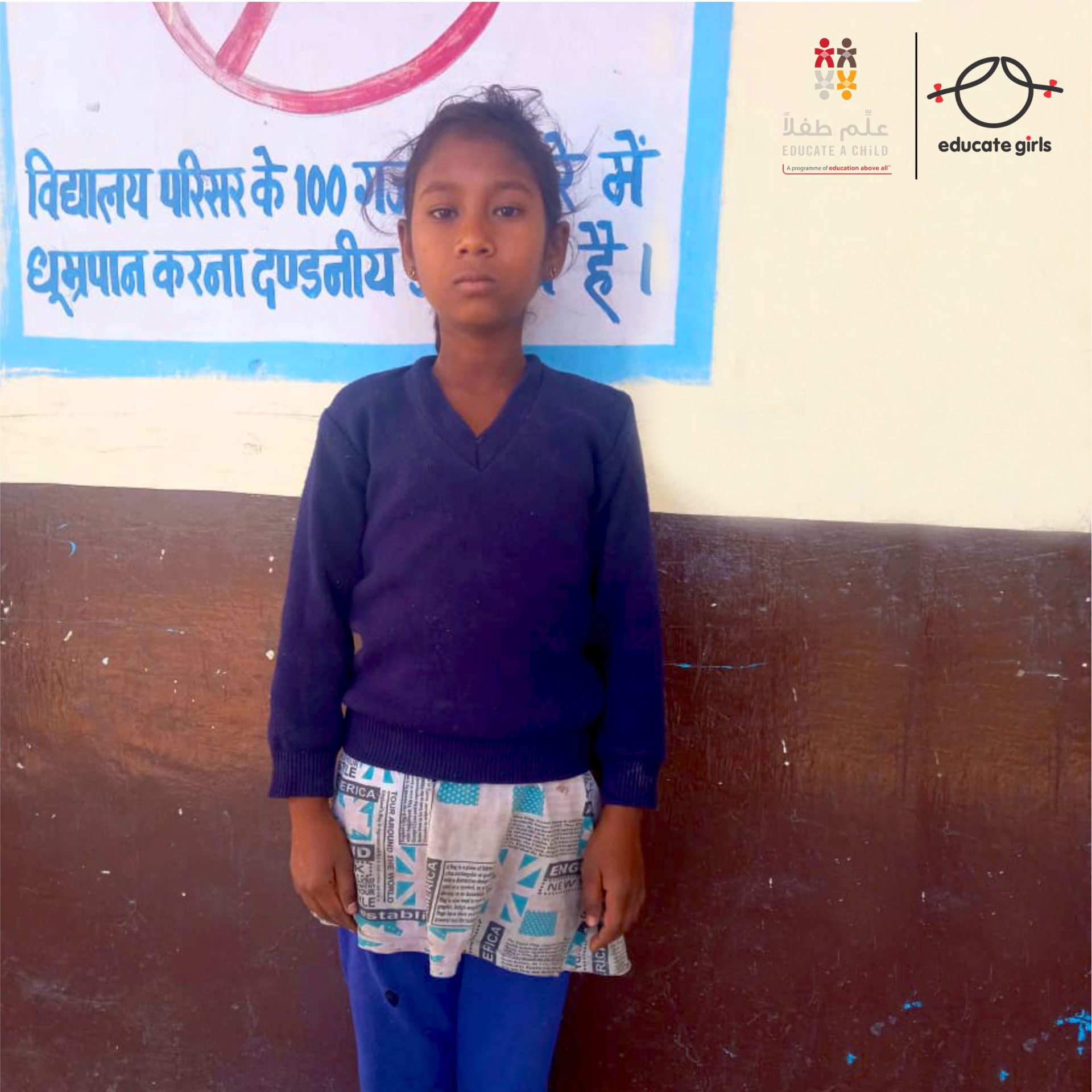 Despite being 10 years old, Sara* was never enrolled in school because her parents never valued education. She lives with her family in a small village in the Sirohi district of Rajasthan. Being the eldest of three children, she was burdened with the responsibilities of household chores and taking care of her siblings.
She has always been fascinated with teaching, and hence wished to go to school and become a teacher eventually. But her family never understood her aspirations.
Last year Sara was identified as an out-of-school girl during the door-to-door survey by the Educate Girls' team. Despite efforts to convince her family to send her to school, her parents refused to agree. The team didn't give up hope on enrolling Sara and spoke with the teacher and the Sarpanch (village head) to help convince her family. A community meeting was organized and all parents of out-of-school girls, including Sara's parents, were encouraged to attend.
At the community meeting, the team spoke extensively about the benefits of educating girls and informed them about the government schemes that support girls' education. The teacher and the Sarpanch also helped them in convincing families. As a result Sarah's family agreed to enroll her, and her two younger sisters in school!
Sara was enrolled in Grade 4. However, she had difficulty understanding what was being taught online as schools were closed due to the pandemic, and she had never been to school before. To address this, the Educate Girls' Field Coordinator and Team Balika volunteer suggested sending her to Camp Vidya, a community-based learning initiative by Educate Girls that was started during the outbreak of Covid-19. Children were taught in a fun and interactive way in a safe environment. Sara with her siblings began attending the learning camp regularly and her learning level gradually improved.
When schools reopened, Sara didn't face any problem in keeping pace with her classmates. Sara now goes to school with her 2 younger sisters.
"I enjoy reading books. When I grow up, I want to become a teacher and teach all the children in my community," shared Sara.
Educate A Child (EAC), a global programme of the Education Above All (EAA) Foundation and Educate Girls have partnered to provide quality primary education to out of school children, living in some of the most remote, tribal and marginalised communities of India.
Educate Girls
Posted on May 31, 2022
Interested in contributing towards
educating girls?