Rinku: A Bal Sabha Leader With A Mission!
August 14, 2015 Educate Girls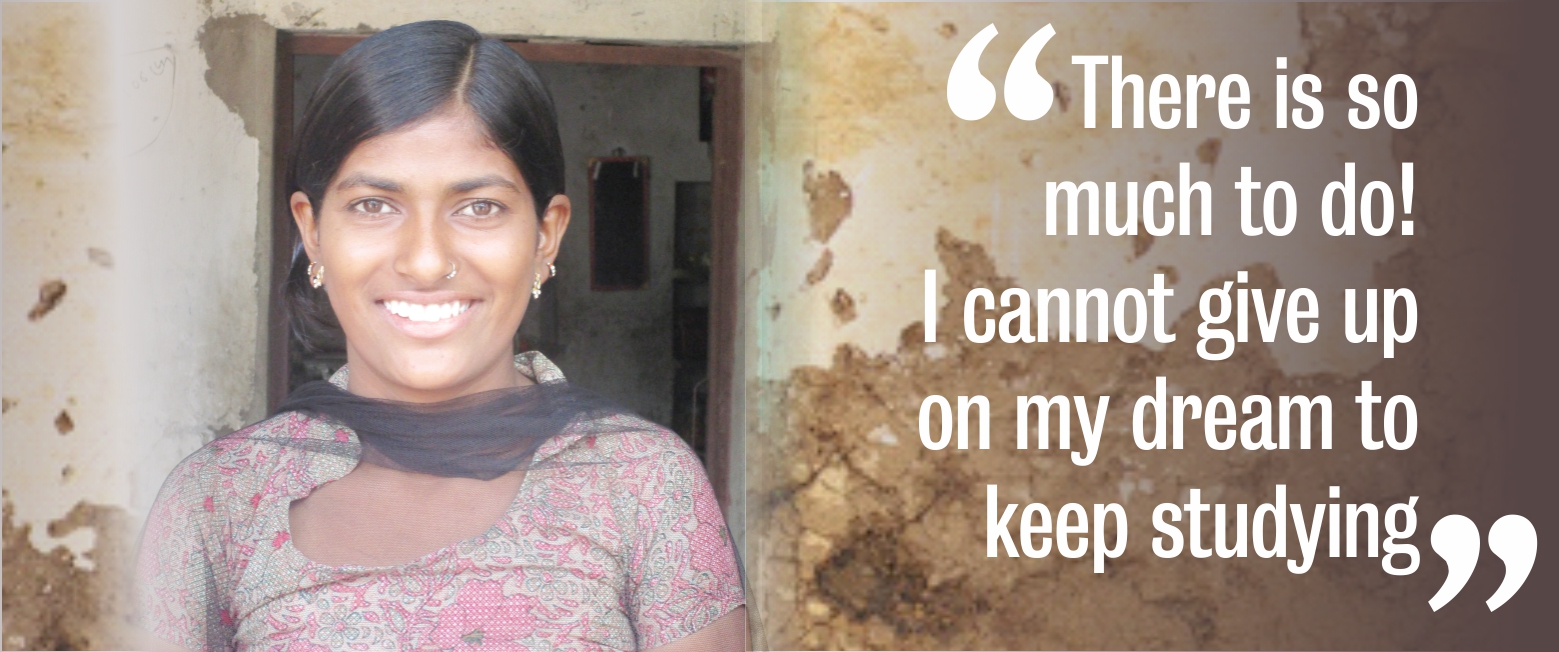 Rinku*, a 13 – year old girl from a village in Rajasthan, and her brothers have been to school since childhood. Everything was fine until Rinku faced a common challenge for young girls in her village: marriage.
In Rinku's community great respect is attributed to the elderly. So when several years ago her grandmother said it was time for Rinku to marry, it was indisputable. Rinku protested but her pleas fell on deaf ears.
Rinku married a boy 4 years older in a traditional ceremony where many children were married simultaneously. Luckily Rinku wasn't sent to her husband's house immediately and continued to attend school for a while.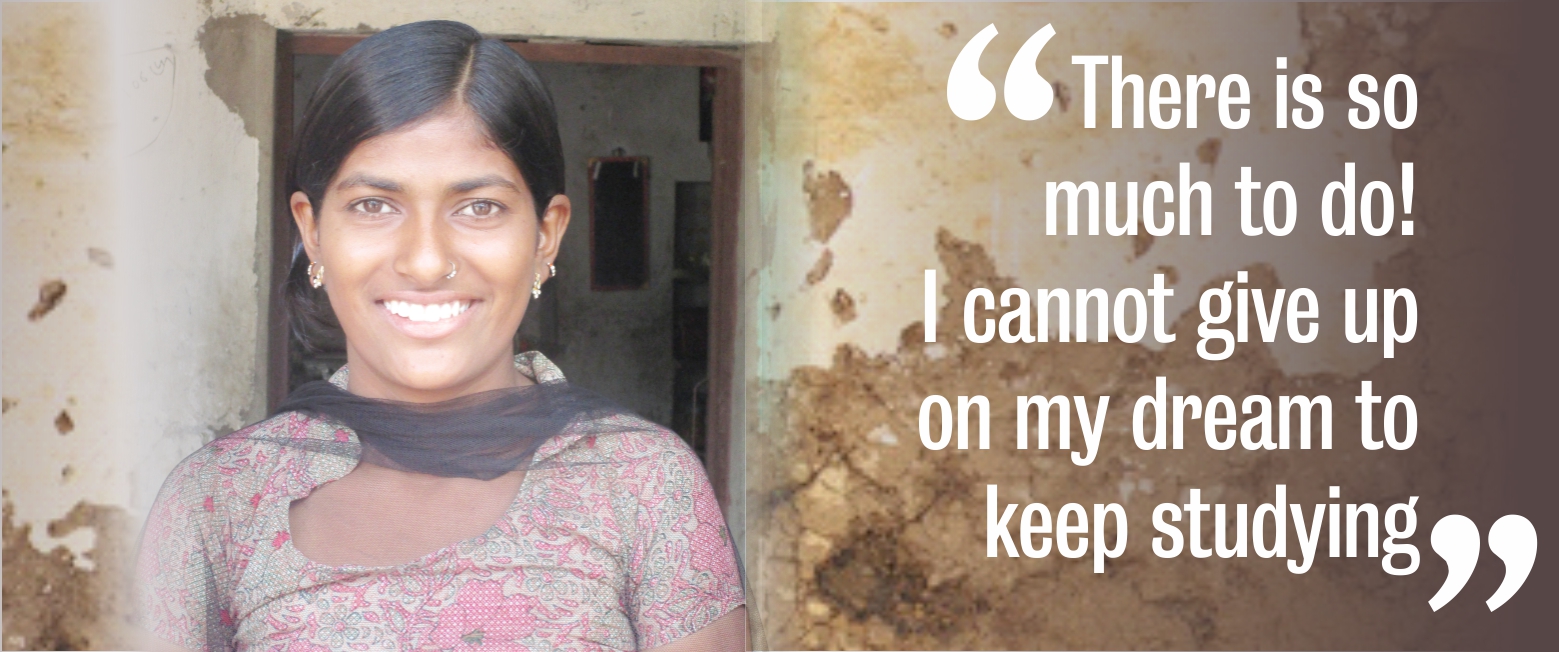 In 2014, Educate Girls' field coordinator, Lakshmi Narayan, started visiting Rinku's school. He helped elect Bal Sabha (Girls' Council) members, regularise activities and improve the teaching of Life Skills. Rinku was elected Bal Panch (Girls' Council Leader).
Rinku says, "Suddenly I began to understand how empowering education truly was. My mind was opened to a world outside my textbook. There were four other married girls in the Bal Sabha. I wondered whether things would have been different if our parents and grandparents were educated. I couldn't change the past, but I could change the future for other girls!"
Now, with Rinku as Bal Panch, the Bal Sabha's mission was preventing child marriage and getting all girls enrolled. The girls, accompanied by Lakshmi Narayan, even went to nearby villages to raise awareness about the importance of education.
Bal Sabha members, Kruti* and Prajakta*, were to be married soon. Kruti fasted for 4 days in protest. Her father was only getting his daughter married due to community pressure. With help from Lakshmi Narayan, the girls persuaded Kruti's father to call off her marriage. Regrettably Prajakta's marriage could not be stopped. The police were called to investigate on the day of the marriage, but the ceremony was wrapped up before they arrived.
The incident inspired Rinku's dream of becoming a police woman to be able to stop what is not right. Unfortunately, her dream faces uncertainty. She is currently in 8th grade but her village school doesn't have classes beyond this. She will have to travel to another village to continue studying. Rinku's grandmother disapproves of sending her far away as she feels it is unsafe. Lakshmi Narayan has been speaking to the family to find a solution.
Rinku says she will fight for her dream : "In the village we visited last year, girls weren't sent to school. Our efforts bore no fruit because mothers wanted their daughters to do domestic chores. This year we will try again. We will keep trying to bring change, even if we fail. This is what I have learnt from Educate Girls and being a Bal Sabha leader. I've seen Lakshmi Narayan Ji go door-to-door speaking to community members even when they resist accepting what he has to say. There is so much to do! I cannot give up on my dream to keep studying."
*Names changed to protect the identity of the minors.
It's the Season of Giving! Help us get more girls like Rinku back to school!

You can donate to our project: "The Child Brides: Send Them to School Instead"

Each new recurring donation on Global Giving made from Dec 1 – Dec 31 will be matched to 100%!

For example, if you set up a new $25 monthly recurring donation, Global Giving will provide an additional $25 to the project.

You can also donate to us through our

website

.

*Tax exemption valid for Indian donors living in India (donations made on Educate Girls' website), US donors (through Global Giving USA) and Gift Aid available for UK donors (through Global Giving UK).
Educate Girls
Posted on August 14, 2015
Interested in contributing towards
educating girls?