Kaluram Envisions A Brighter Future For The Girls In His Village
March 28, 2020 Educate Girls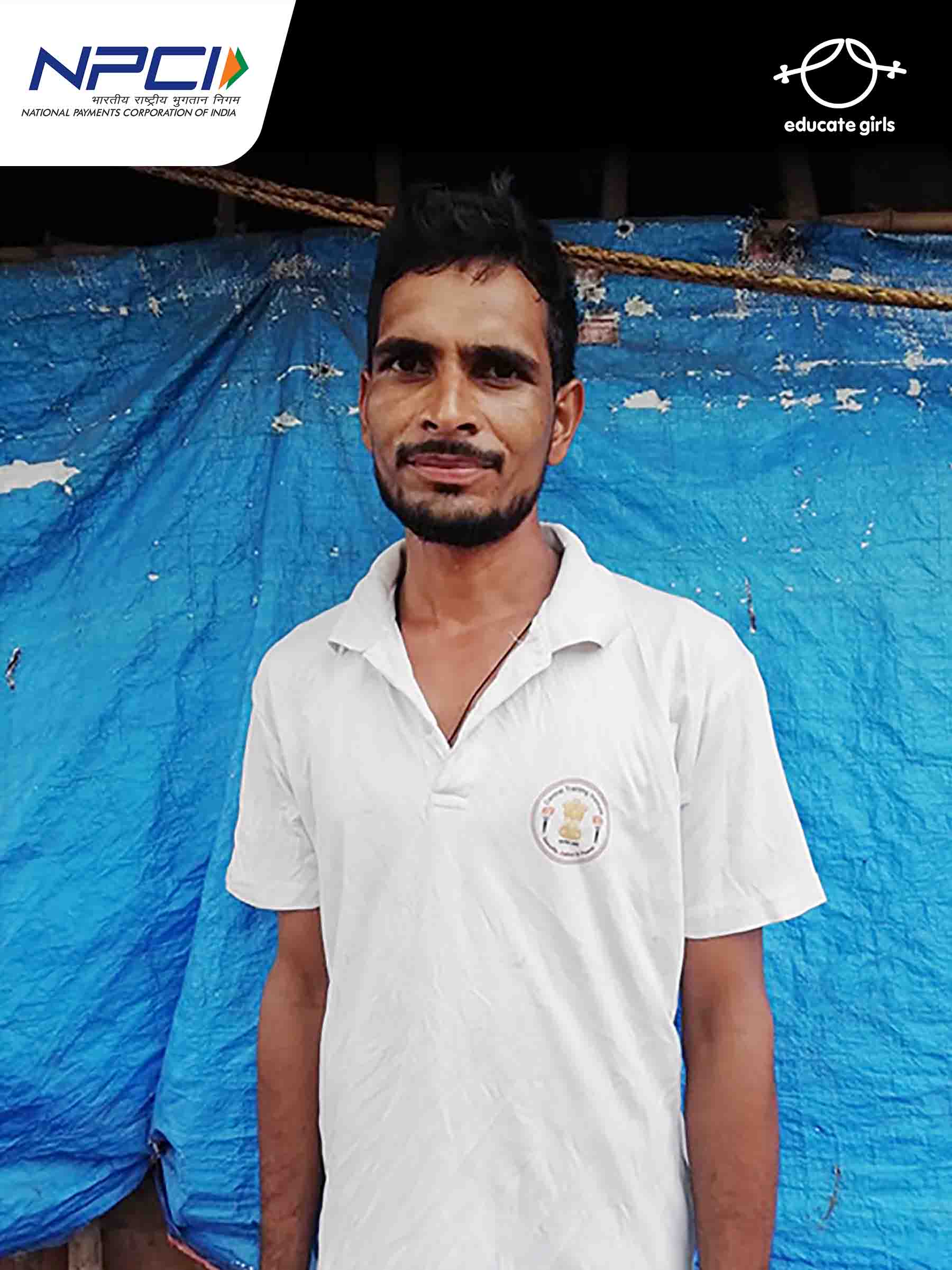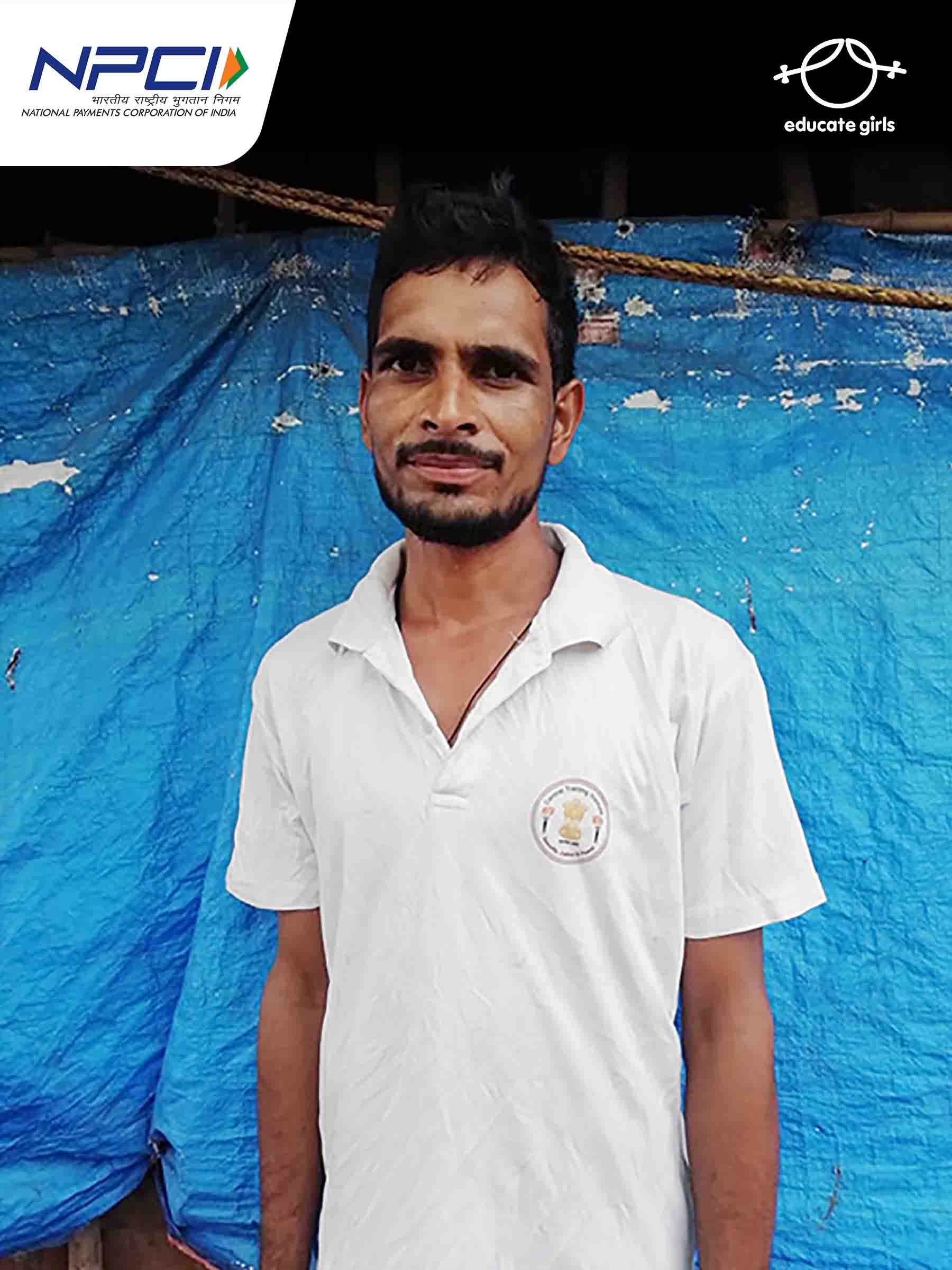 "My parents spent their entire lives working to pay off their loans. Since their only aim was to survive, they did not even have the time to think of the future. In midst of this environment, it was difficult to think about education. Despite this, I finished my 12th Grade. But my school life wasn't all fun and frolic. I did not get a chance to play with my friends after school as I had to reach home and help my parents with work. I even spent my holidays working at farms. This did not give me a chance to study and there was no one to help me with it" says 29-year Kaluram.
Kaluram is a village-based volunteer (called Team Balika) working with Educate Girls in a village in the Banswara district of Rajasthan since the past 2 years. He came across the organization when they were looking for young and passionate people who could champion the cause of girls' education in their respective villages. He spoke to Educate Girls' Field Coordinator Mamta who explained to him about the roles and responsibilities of Team Balika. Kaluram, himself haven't been able to study beyond the 12th Grade, could imagine the plight of girls' education in his village and immediately signed up. After rounds of interviews and trainings, Kaluram was all set.
"There are a lot of cultural barriers that prevent girls in my village to pursue their studies. Being a male, I was allowed to go to school, but girls of my age were made to sit at home and were soon married off. I wanted to change all of this for the future generations. As Team Balika, I went on door-to-door survey to identify out-of-school girls. Convincing families to send their children to school is the most difficult part as they still believe sending girls or women outside would bring shame to the family. However, I spoke at community meetings about the benefits of education and took help from the village head to help everyone understand the value of education. It took some time and consistent efforts but eventually some people did understand" adds Kaluram.
All his efforts bore results and he has enroled 17 girls in school!
Not only did he bring change into the lives of these girls, but he also made a huge change in his life. He decided to pursue his education after becoming Team Balika and is now in the final year of his graduation! Kaluram also handholds the School Management Committee in making sure the students are not facing any issue at the school.
Kaluram further wants to pursue a degree in Education and become a teacher.
National Payments Corporation of India (NPCI) was incorporated in 2008 as an umbrella organization for operating retail payments and settlement systems in India. It has changed the way payments are made in India through a bouquet of retail payment products such as RuPay card, Immediate Payment Service (IMPS), Unified Payments Interface (UPI), Bharat Interface for Money (BHIM), BHIM Aadhaar, National Electronic Toll Collection (NETC) and Bharat BillPay. NPCI also launched UPI 2.0 to offer a more secure and comprehensive services to consumers and merchants.
NPCI has been supporting Educate Girls' program intervention in the remotest villages across Arthuna, Chotisarwan, Gangadtalai and Sajjangarh blocks of Banswara district in Rajasthan since 2018; thereby helping Kaluram and many others like him envision a better future for their respective villages.
Educate Girls
Posted on March 28, 2020
Interested in contributing towards
educating girls?