Kailash Makes His Father Proud By Bringing Girls Back To School
February 13, 2020 Educate Girls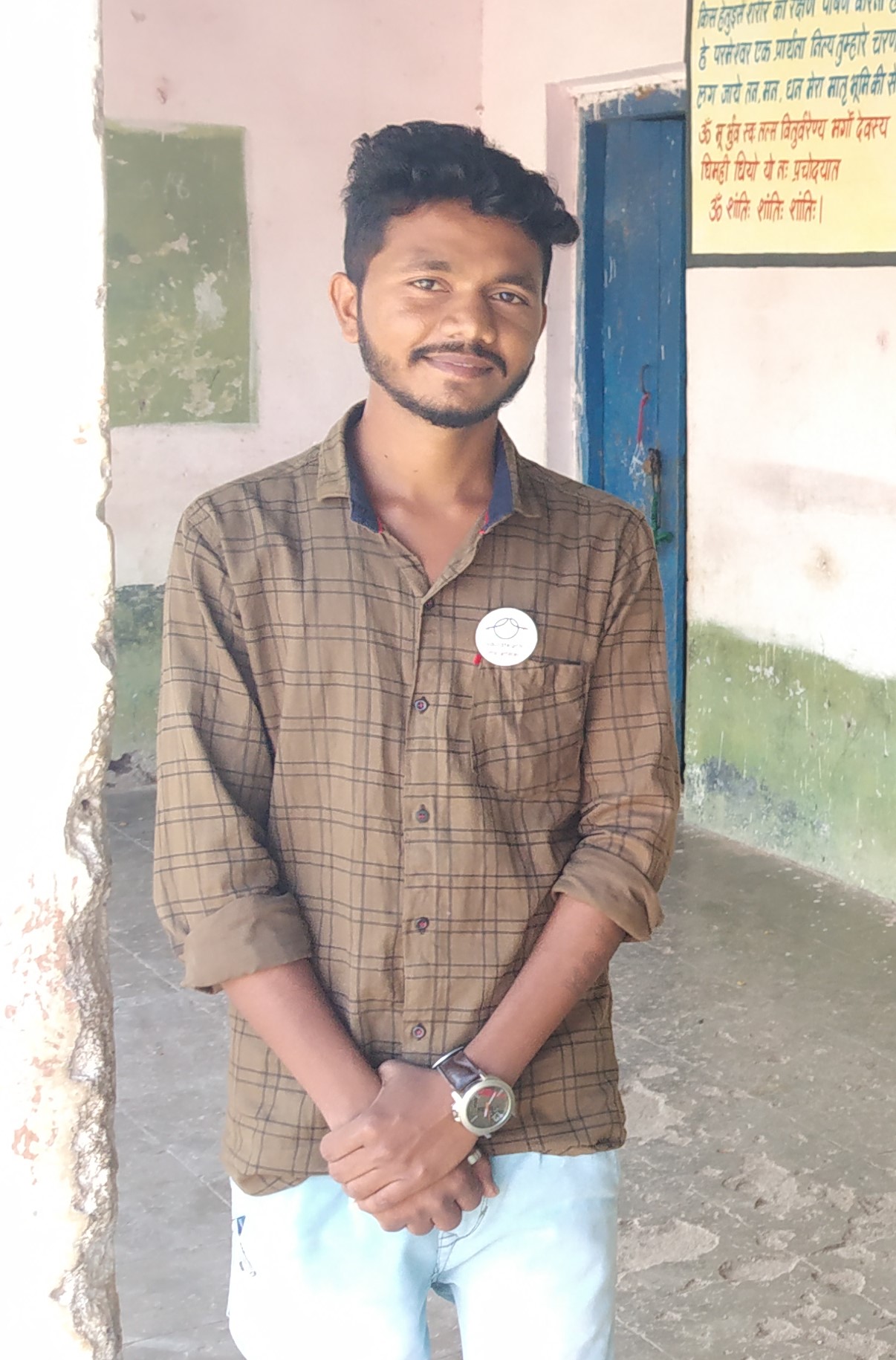 23-year old Kailash is 3rd child among 5 siblings living in a village in the Alirajpur district of Madhya Pradesh. He is currently doing his Bachelor's and aims to become a lawyer in future. He spent most of his time with his friends after college and was unaware about the urgency of educating girls in his village.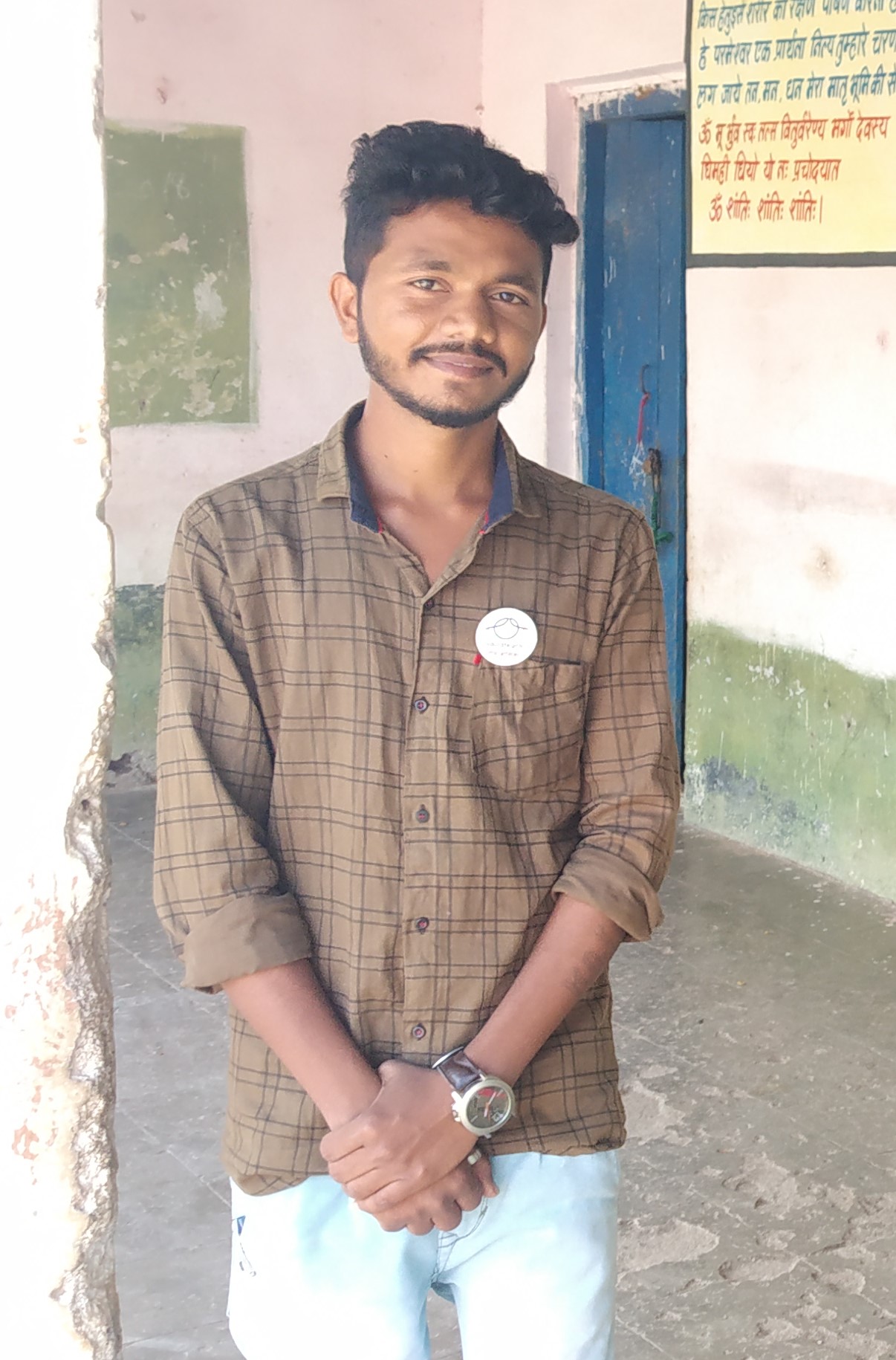 In 2018, his friend from another village mentioned Educate Girls during a conversation. His friend was an Educate Girls' community volunteer (called Team Balika) in the neighboring village. When he spoke to him about his role as Team Balika, Kailash was also motivated to do something similar in his village.
"I wouldn't have been able to do something so meaningful, hadn't it been for my friend. He introduced me to Educate Girls and told me about his work as Team Balika and gave me an insight into the gender inequality problem that has forced many girls out of school. After our discussion, I started observing the little things that contribute to the increasing inequality among boys and girls in our village. This was when I decided to work towards diminishing it. So when Educate Girls was looking for Team Balika in our village, I was the first one to go. After interviews and trainings, I became Team Balika in 2018!" says Kailash.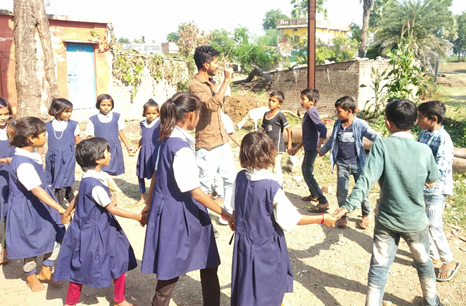 Kailash along with Educate Girls' Field Coordinator conducted the door-to-door survey to identify all the out-of-school girls in his village. He conducts regular community meetings to speak on the importance of education by citing examples of girls who are educated and are doing great for their family. He also teaches using the Educate Girls' remedial learning kit called "Gyan Ka Pitara (GKP)*" in the village-school.
"I never thought I had the power to change the mindset of the community. Speaking to various families about their idea of education gave me perspective. Through this, I planned speeches for the community meetings and addressed the problems faced by them. Another big opportunity for me was to teach children at school. It not only gave me confidence but also helped me gain respect in the community. The proudest moment for me was when I was invited as a guest of honour during the Independence Day celebrations at the school. My father was also present at the event and had tears in his eyes when I went on to the stage. This has motivated me to work harder towards the cause!" adds Kailash.
*Gyan Ka Pitara (GKP) is a remedial kit designed by Educate Girls, with the help of pedagogy experts. GKP uses tools, play activities and individual worksheets to improve learning outcomes for children in Grades 3-5 across Hindi, English and Math.
Educate Girls
Posted on February 13, 2020
Interested in contributing towards
educating girls?