I Love And Respect My Wife. If She's Happy Then I'm Happy
October 11, 2019 Educate Girls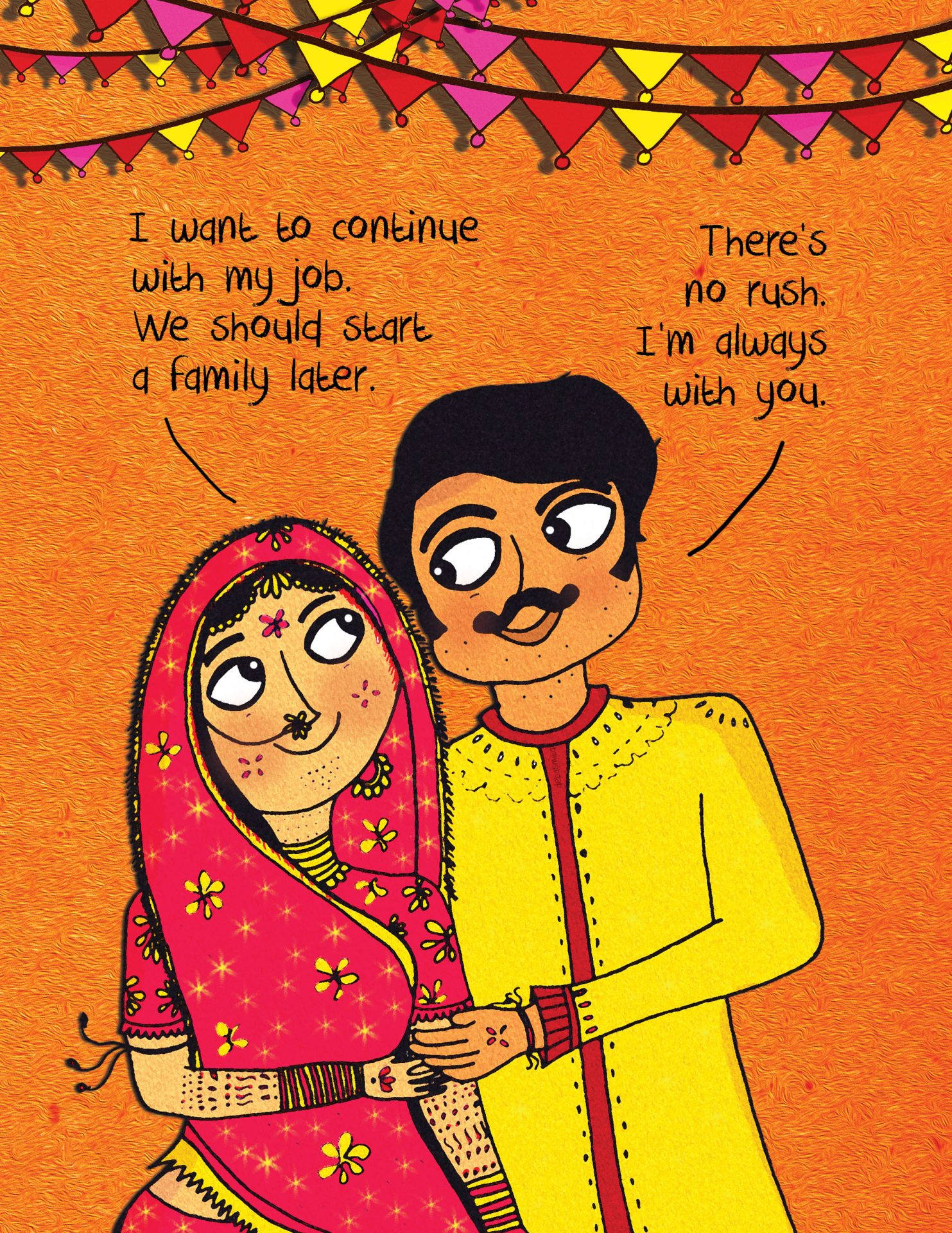 In the community where Vidya was raised, girls were typically not educated. Many families didn't even want to bring a girl into the world, because she is seen as a liability. A girl was usually married off and sent to live with her in-laws, never returning to support or care for her family.
Vidya's parents were a bit different and allowed her to study, but only until class 10. Although she desperately wanted to continue her studies, her parents fell victim to the mentality that plagued many of their neighbors. They told her to pay attention to household chores and prepare herself for marriage instead. She pleaded with her parents to keep her in school and tried to explain her love for learning. But it was no use. Eventually, she was married.
Vidya never imagined that her husband, who was eight years older than her, would become her biggest support system. He too had to give in to the pressures of getting married as per his parents' wishes but fortunately for Vidya, had a very different mindset. He was a teacher himself and therefore understood the importance of education.  He stood by her side much against the will of their families who were pressuring them to start having children. He got Vidya enrolled in class 11 and supported her decision to pursue a Bachelor's degree. Today she has completed her degree in Education and is taking post-graduate courses. She teaches primary school and works daily with Educate Girls staff to ensure young girls get the chance to live their full potential. Vidya is thankful for her husband, who despite what their families believed, agreed that it was in their best interest for her to keep studying instead of immediately starting a family.  When asked why he went against their families' wishes and supported his wife's decision to study, he says, "I love and respect my wife.  If she's happy then I'm happy. The more we both prosper, the better we can provide for our family"
Educate Girls
Posted on October 11, 2019
Interested in contributing towards
educating girls?