Going Beyond The Duties Of An Smc Member
August 13, 2019 Educate Girls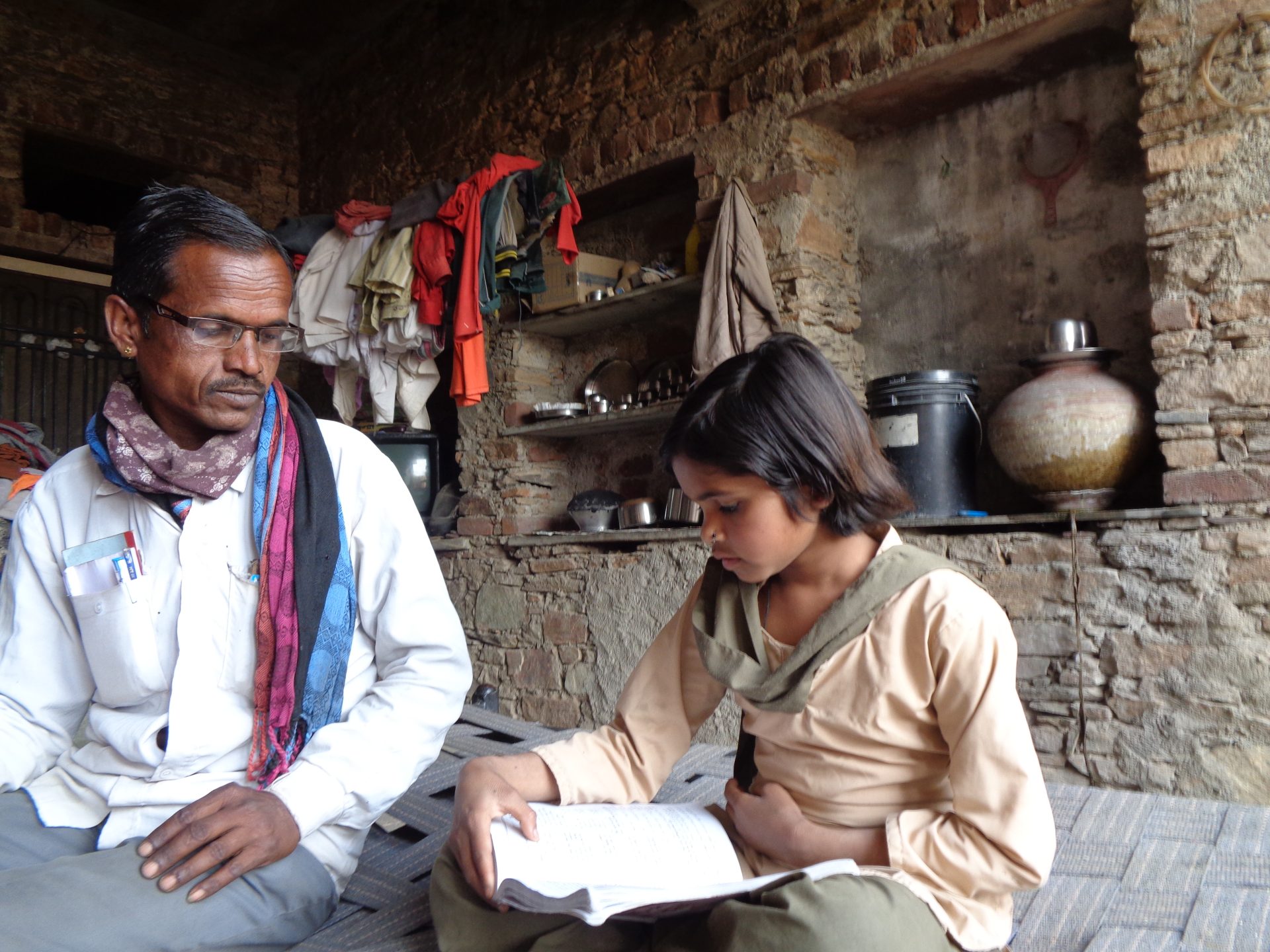 In this village of Rajasthan, only 2 boys have completed their 10th Grade. The upper-primary school being 5 kilometers away, most parents refuse to send their children to school since they would better serve at home learning farming or doing other chores.
When Educate Girls intervened in this village, it was very difficult for the team to address the age-old mindset of the villagers. Along with conducting community meetings, Educate Girls team also performed a street play which depicted the life of a woman who had to face a lot of difficulties for being uneducated. Unfortunately, it did not affect the mentality of the crowd but did influence one Kanhaiya Lal.
40-year old Kanhaiya Lal hails from this village in the Udaipur district of Rajasthan. His younger daughter, Jamna had just completed 5th Grade and he did not want her to travel all the way to another village. Understanding the work of Educate Girls, he reached out to them where they suggested him to enrol Jamna in a Kasturba Gandhi Balika Vidyalaya (KGBV) – a free, Government-run residential school for girls in Grades 6-8. He enrolled his daughter there and soon convinced his neighbour to send his daughter there too. He reached out to many such parents along with Educate Girls whose daughters had dropped-out for various reasons. He has helped enrol 6 girls into a KGBV and 4 girls in the village primary school in the last academic year.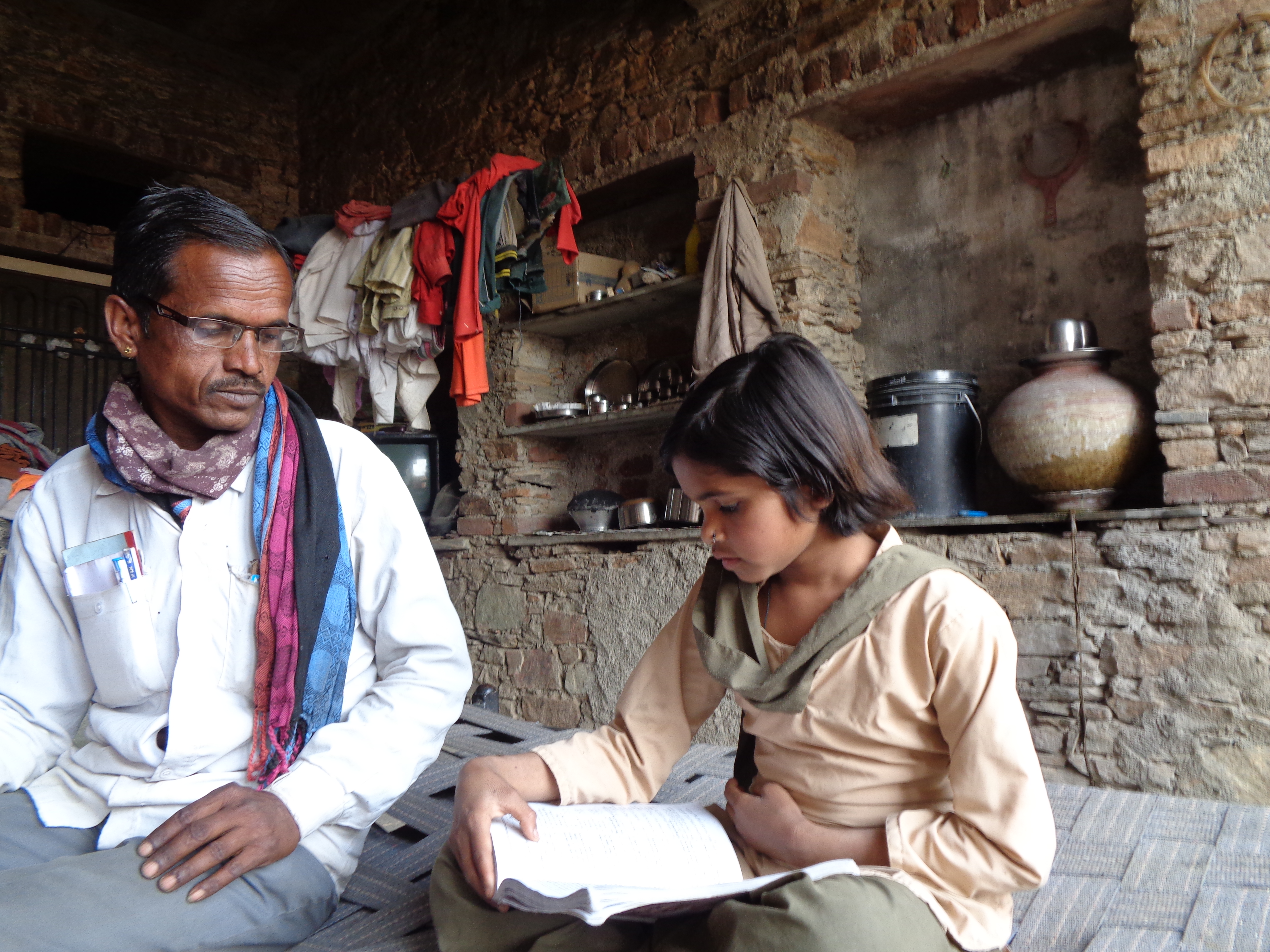 Kanhaiya Lal was a member of the School Management Committee (SMC) when his daughter was in school. The SMC consists of 15 members including parents/guardians of students, civil body members, Head Master and Teacher of the school and student representation. It is parent-teacher association that addresses the concerns hindering the learning process at school. Educate Girls handholds the SMC to prepare School Improvement Plans (SIPs). Kanhaiya Lal during his last tenure as a member initiated a SIP to build a playground for children in the school premises. The ground in the school had many potholes and was dangerous for children.
Kanhaiyalal was no longer a member of the SMC when the approval arrived for building a playground because his daughter was not studying in this school anymore. Even then, he physically overlooked the construction of the playground. He also initiated to seek approval to build a boundary wall for the school which was also built in no time.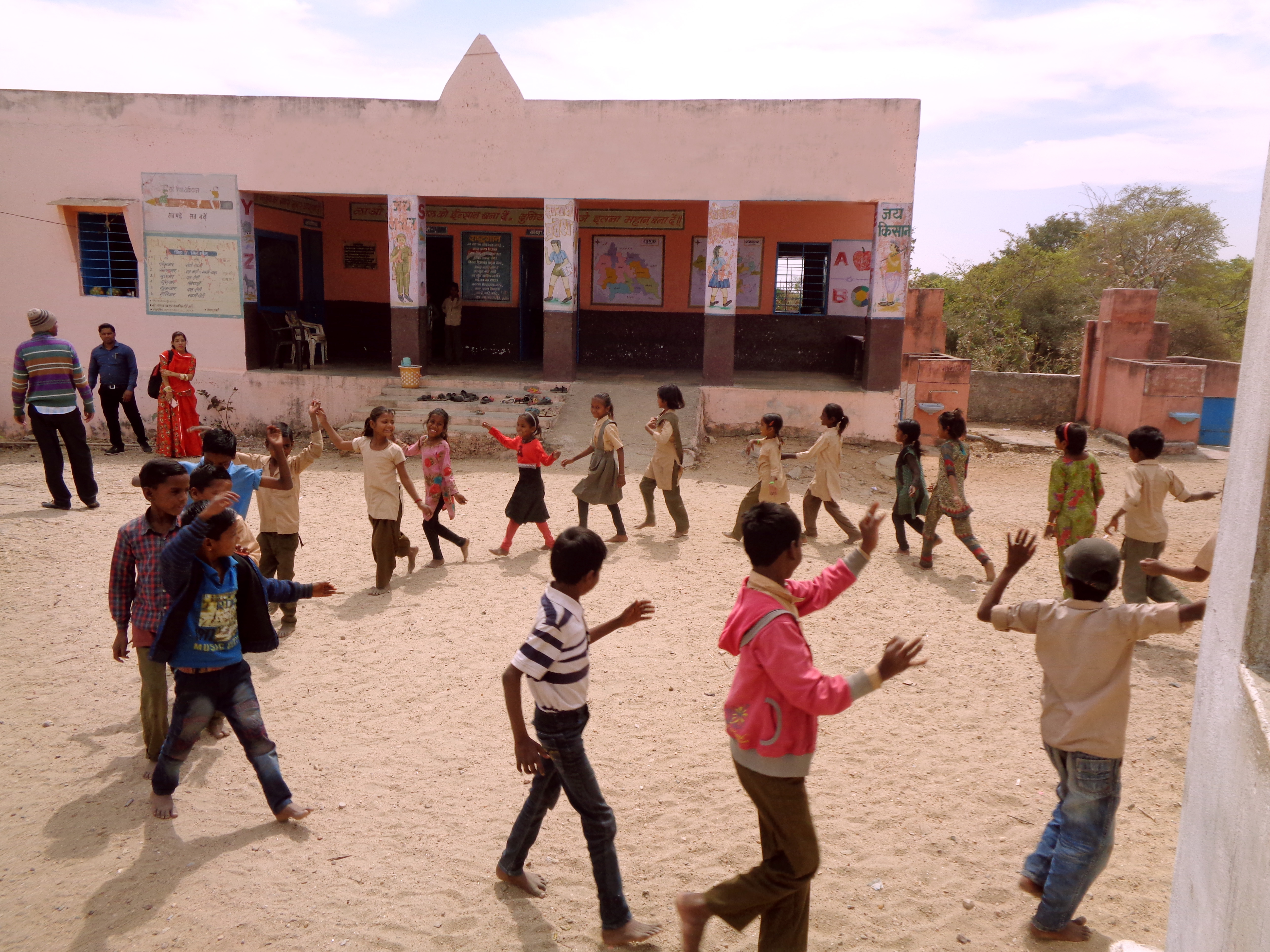 "I still regret not sending my eldest daughter to school after she completed Grade 2. But I'm not going to repeat my mistake. Sending Jamna to a KGBV was a great idea, she is able to study and participate in many co-curricular activities there. Whenever she comes home during her holidays, she always has exciting stories to tell about the new things she learnt there! Seeing her grow into an intelligent girl motivates me to send all girls to school" says Kanhaiya Lal.
Educate Girls
Posted on August 13, 2019
Interested in contributing towards
educating girls?