#egturns10 – Celebrating A Decade Of Creating Equal Opportunities
December 4, 2017 Educate Girls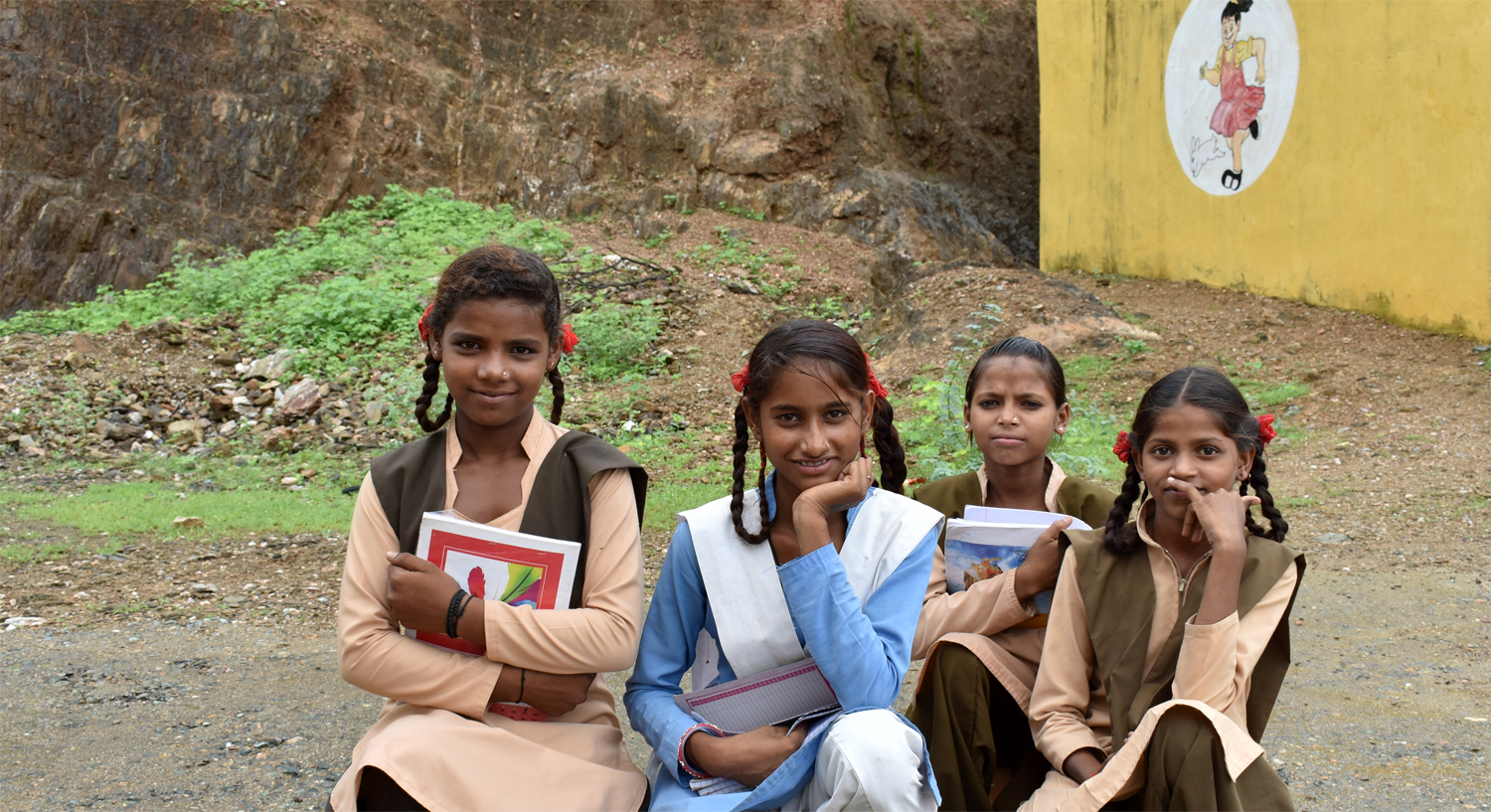 Completing a decade is an important milestone for any organization. A decade of creating impact and changing lives seems like an even greater achievement.
On our 10th anniversary, we're so honored to now be serving over 21,000 schools in some of India's most educationally backward regions. Since 2007, we have enrolled 2,00,000 girls, across 12,000+ villages in Rajasthan and Madhya Pradesh and we have reached 4.9 million beneficiaries overall.
Educate Girls empowers communities to facilitate girls' education in rural India and help them take a stand against gender inequality. Working directly with government schools, parents and village leaders, and with the help of over 11,000 community volunteers (called Team Balika), we have helped ensure over 90% enrollment and higher attendance for girls as well as enhanced learning outcomes for all children.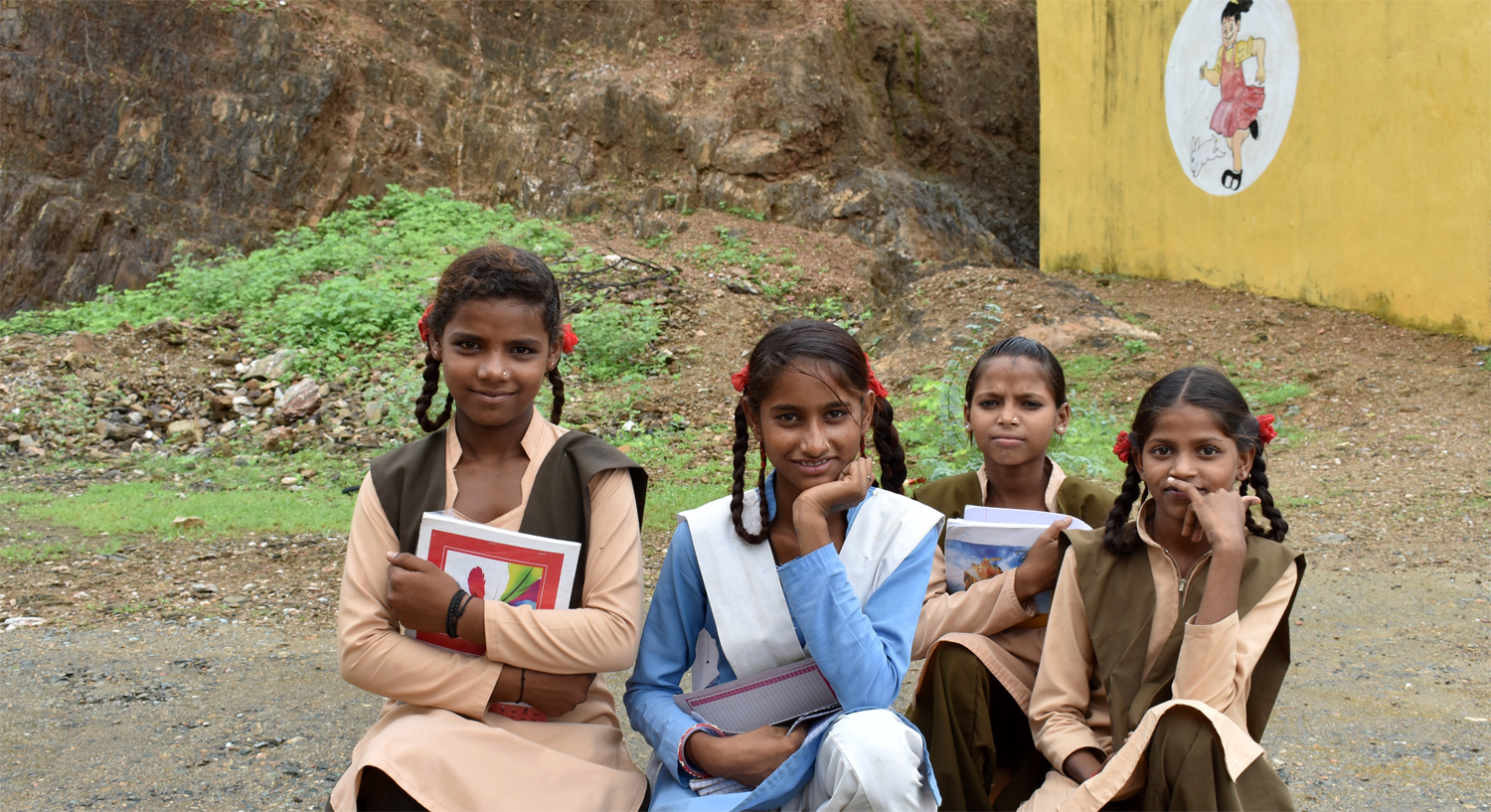 When & Where did Educate Girls start?
Educate Girls started in 2005 with a pilot in 50 government schools in Pali and Jalore districts in Rajasthan, India. It then extended its operations to the entire Pali district and continued to sign MoUs with the government to progressively reach out to more villages in other districts of Rajasthan and more recently in Madhya Pradesh. The project was launched under the umbrella of the Rajasthan Education Initiative (REI). Educate Girls decided to focus first on Rajasthan, as 9 of the 26 districts with the worst gender indicators in India were located in this State.
After the successful completion of its test phase, Educate Girls was independently registered in 2007. It extended its operations to the entire Pali district and signed an MoU with the Government of Rajasthan to progressively enter rural, often far-to-reach villages in other districts in Rajasthan.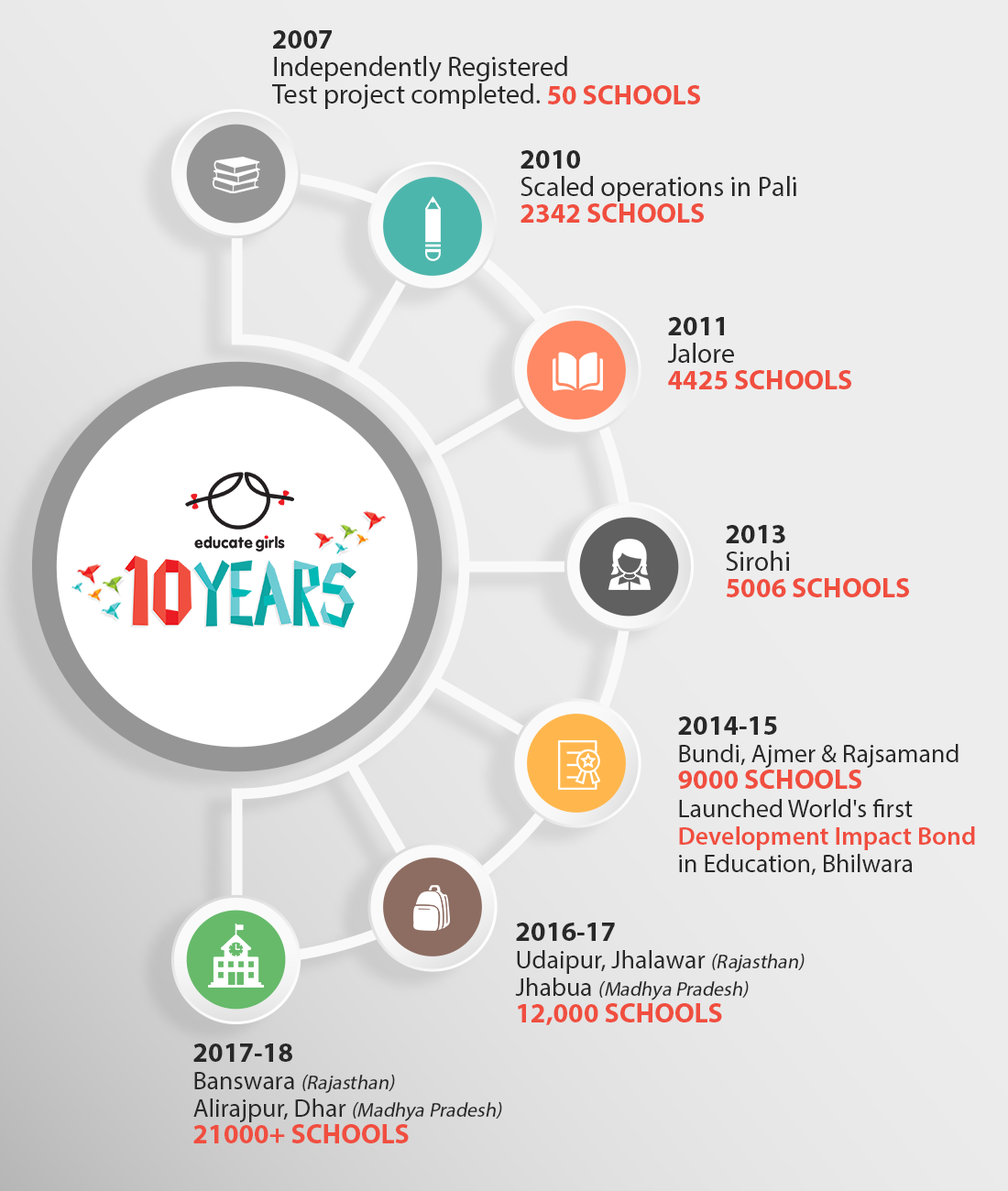 Who is behind Educate Girls?
Safeena Husain takes on Educate Girls' leadership as its Founder and Executive Director. A London School of Economics graduate, Safeena has worked extensively with rural and urban underserved communities in South America, Africa and Asia, after which she returned to India to drive the agenda closest to her heart – that of girls' education.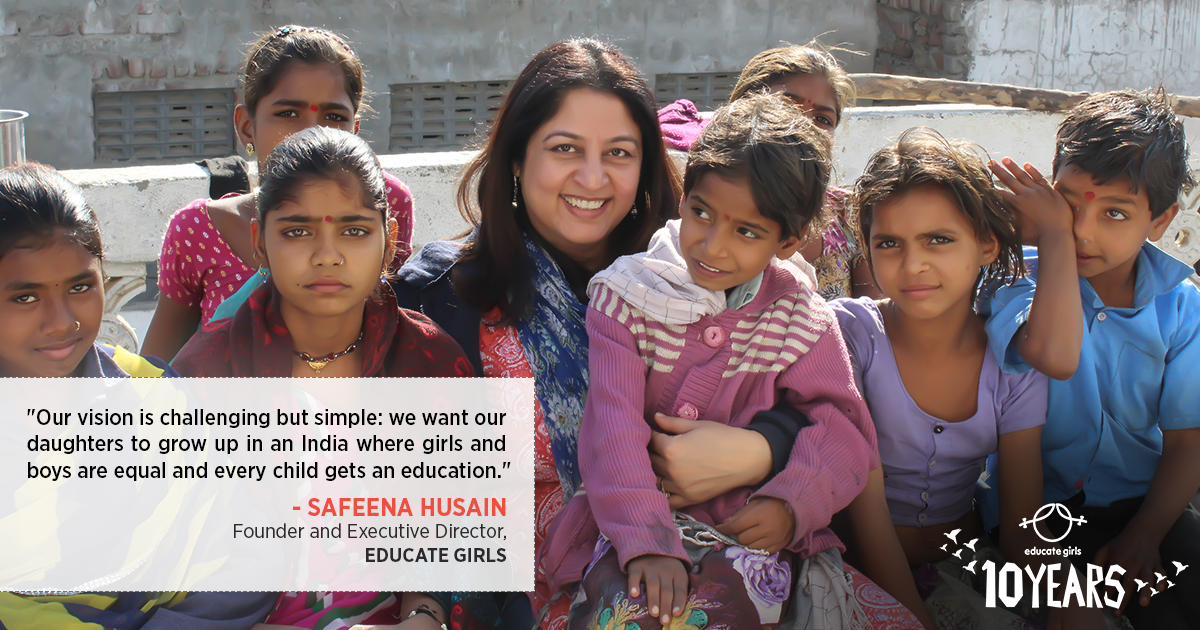 Safeena's vision and the faith and support of our donors, partners, staff and Team Balika have brought us this far. Here's to another decade of empowering communities!
You can learn more about Educate Girls on our website.
We invite you to stay connected with us via Facebook, Twitter, Instagram and YouTube.
Educate Girls
Posted on December 4, 2017
Interested in contributing towards
educating girls?