Education: The Power Behind Big Dreams!
September 9, 2015 Educate Girls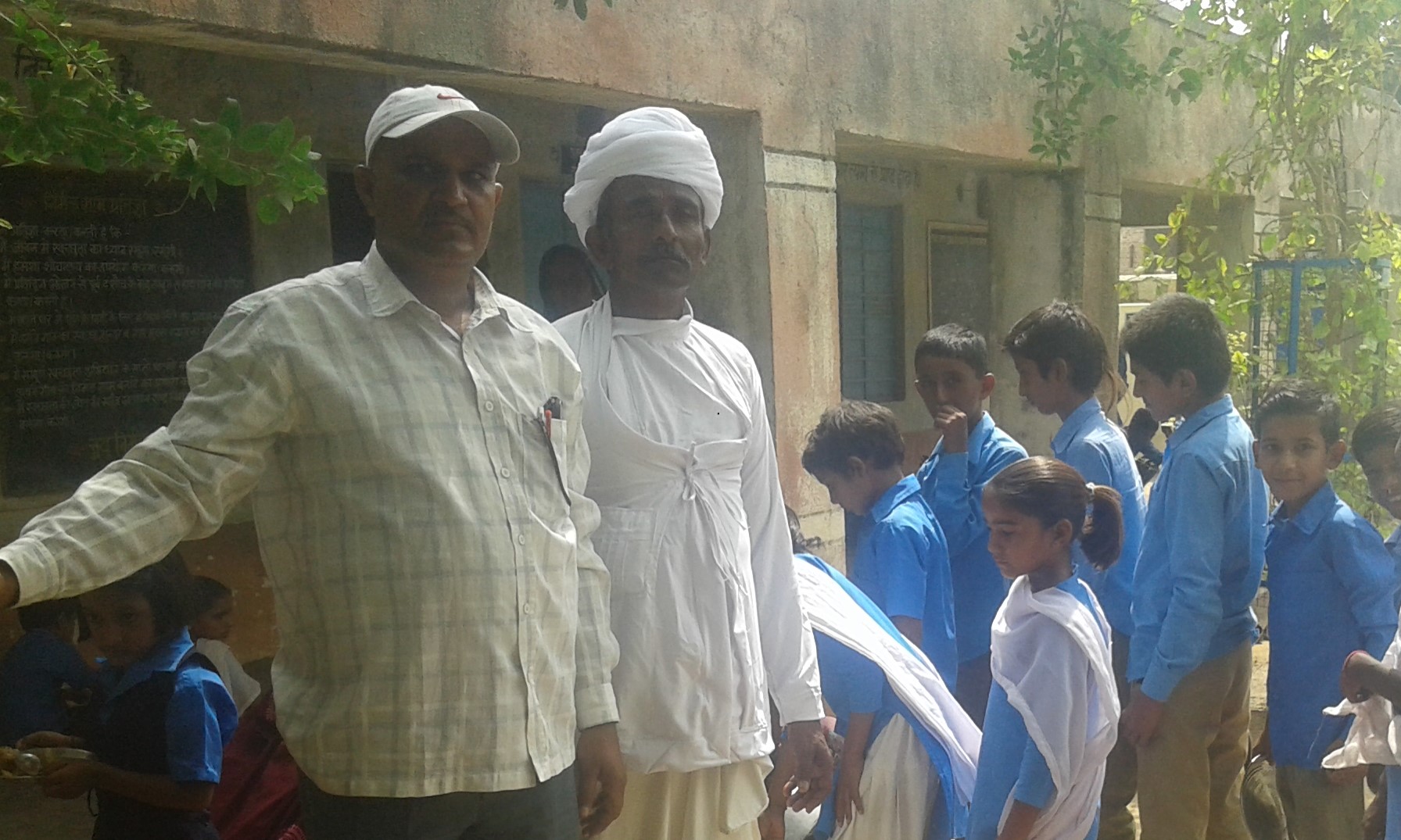 C.S Lewis said, "You are never too old to set another goal or to dream a new dream." 57-year old Hakma Ram Dewasi is a fine example of this.
Educate Girls' Block Officer Omprakash Vishnoi met Hakma Ram at an Educate Girls training on community dynamics in Jalore district, Rajasthan.
The first day Hakma Ram was reserved. As a motivational tactic, the trainers told everyone that those who could sign their name in the distribution register would be rewarded. That evening Hakma Ram got his grandson to teach him.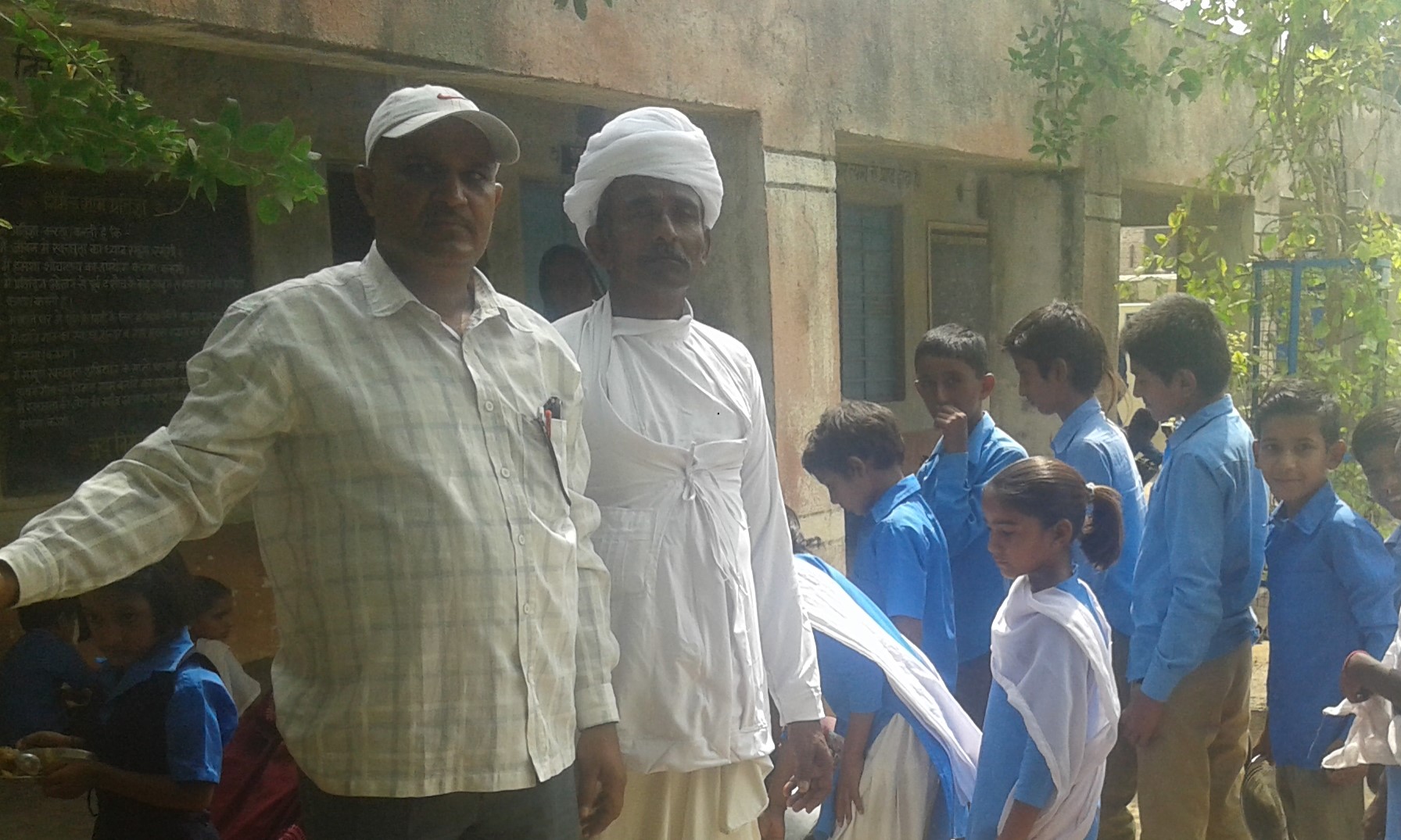 Day-two of the training explained the School Assessment Chart (SAC), created by Educate Girls, to help School Management Committee (SMC) members prepare and submit School Improvement Plans (SIPs). The issues faced by the school were discussed and one big safety concern was the lack of a school gate.
As Omprakash spoke about the need for the community to take responsibility for their own development, a spark ignited in Hakma Ram.
Soon he was chosen as the SMC president. With 5 grandchildren in the school, he was an invested candidate. He supported Educate Girls' Team Balika (community volunteers) as they went door-to-door to convince parents to enroll their girls and held activities for enrollment and retention.
Even though Hakma Ram doesn't have a regular income, he donated 25,000 rupees to help build the gate. Team Balika and Hakma Ram rallied village members to help construct the gate to save costs. Hakma Ram even conducted a tree plantation exercise with students to beautify the school after the gate was built.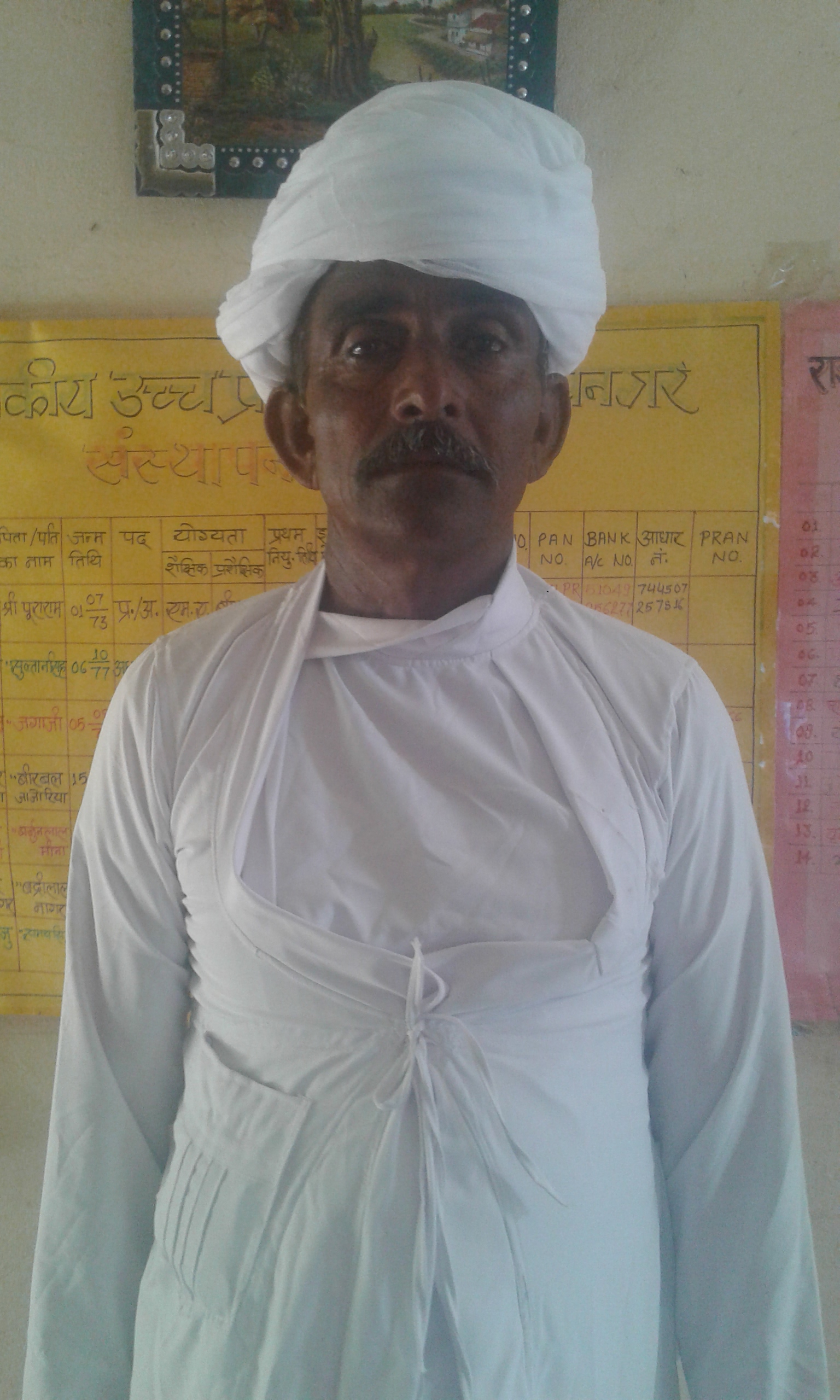 Today the Headmaster says, "The school is a new place. We've worked through various issues with help from Educate Girls and our community, most notably Hakma Ram. Under his presidency the SMC ensured safe drinking water was made available. When there was a plan to merge our school with the secondary school in the village, Hakma Ram was one of the most active SMC members to protest. The merger would mean students having to walk unfeasible distances. Educate Girls helped the SMC submit a resolution to the government and the merger plan was revoked."
Hakma Ram says, "I wouldn't have known that I had the power to make a difference if I hadn't attended that training years ago. When Omprakash said a school is not made of brick and stone but of our own children who gather to learn, I realised that we are the answer to our problems. I can't call a stranger to fix my roof. I have to do it myself. My village and I are grateful to Educate Girls because they provided the ladder and tools. All that has changed would not have been possible without them."
Educate Girls
Posted on September 9, 2015
Interested in contributing towards
educating girls?