Educate Girls Receives 2015 Skoll Award For Social Entrepreneurship
July 23, 2015 Educate Girls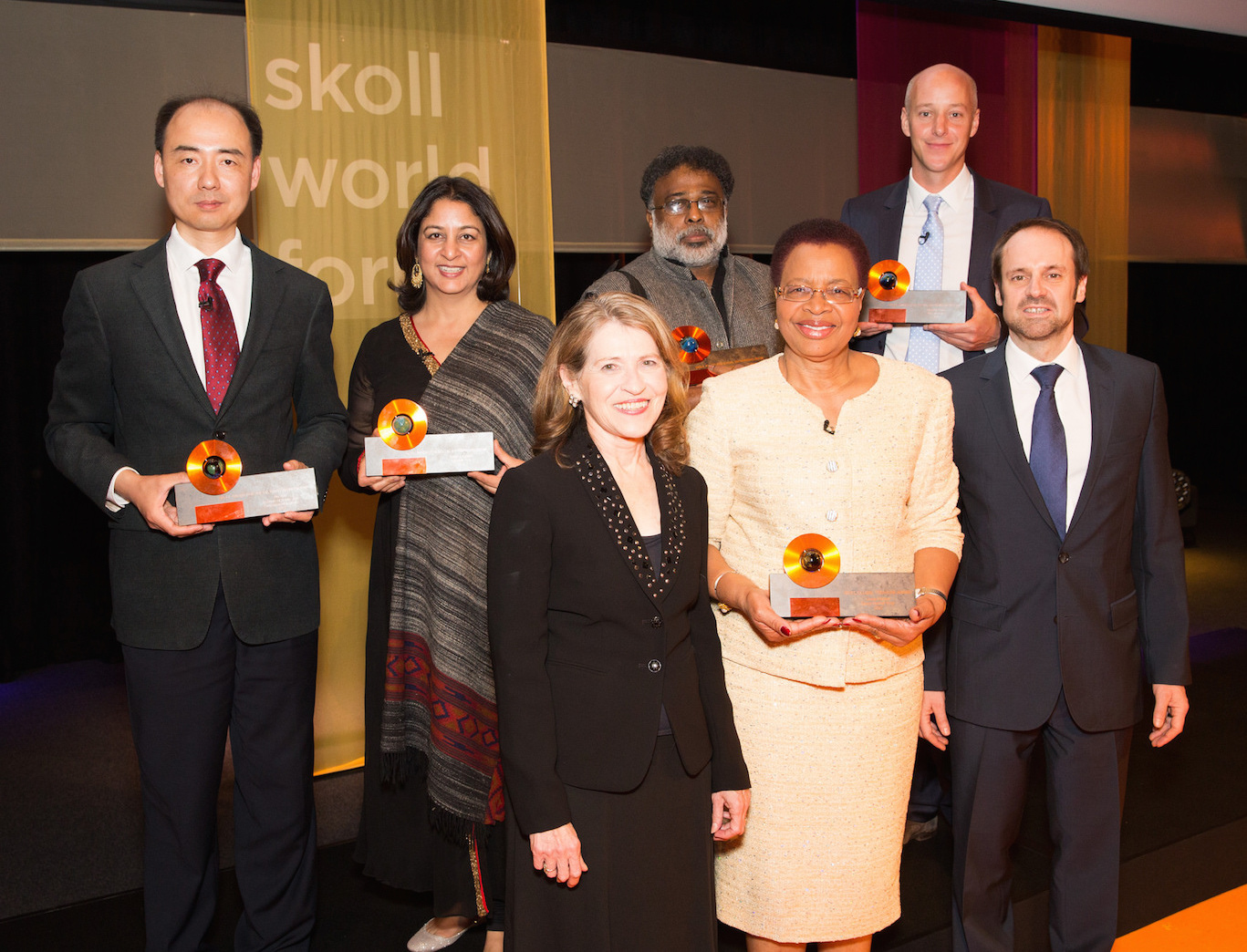 2015 Skoll Award for Social Entrepreneurship Winners, from left to right, back row, Ma Jun, Executive Director and Founder of Educate Girls Safeena Husain, Jagdeesh Rao Puppala & Al Harris, joined on the front row, from left to right, by Sally Osberg, Graça Machel & Jeff Skoll.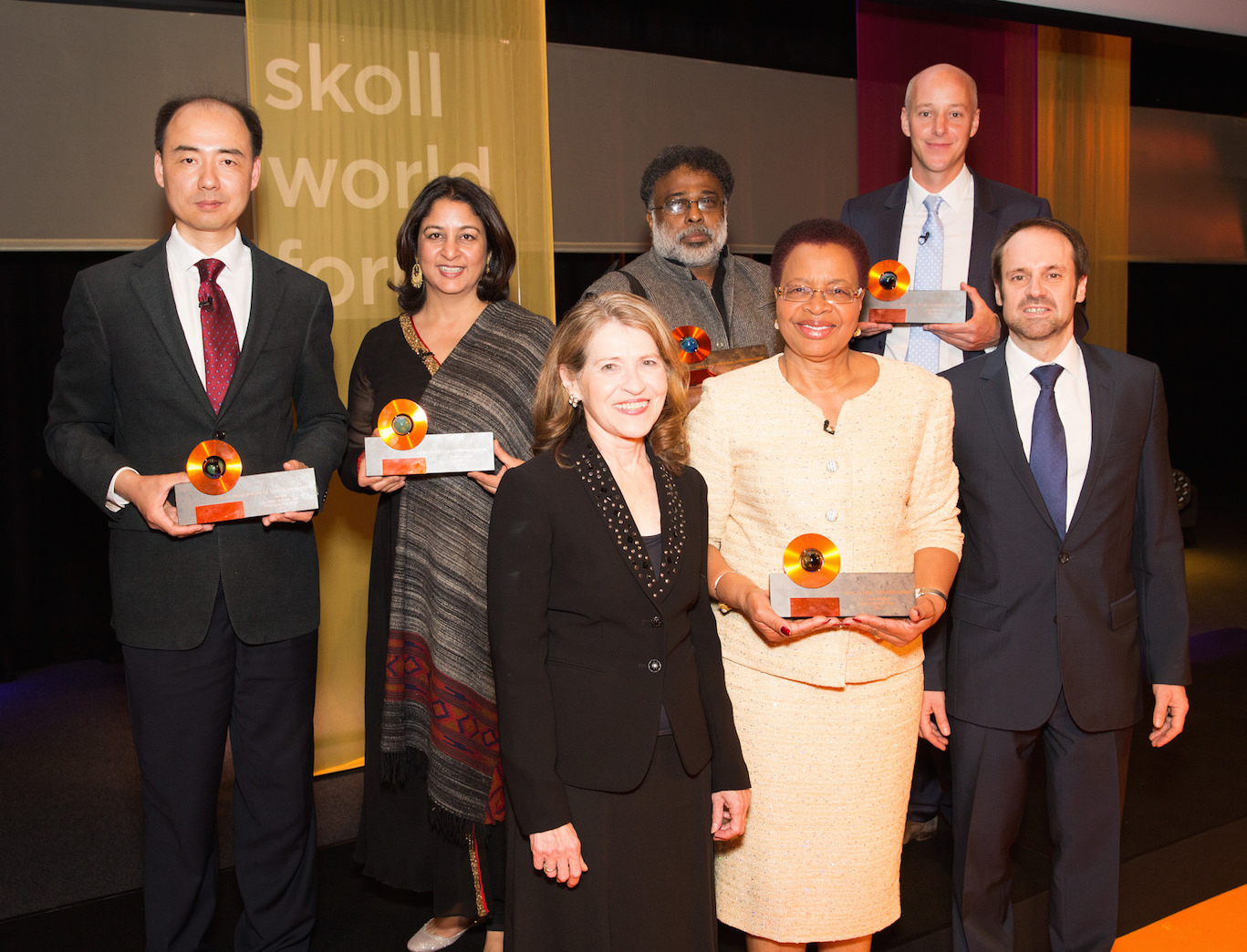 At the 12th Annual Skoll World Forum, the Skoll Foundation announced Educate Girls as one of the four recipients of the 2015 Skoll Award for Social Entrepreneurship.
Each Awardee receives a $1.25 million, three-year core support investment to scale their work and increase their impact. They gain leverage through their long-term participation in a global community of visionary leaders and innovators dedicated to solving the world's most pressing problems.
The Skoll Awards distinguish transformative leaders who are disrupting the status quo, driving large- scale change, and are poised to make an even greater impact on the world.
"Social entrepreneurs dare to change the world," said Jeff Skoll, Founder and Chairman of the Skoll Foundation. "Within every social entrepreneur is an unwavering belief that big, seemingly intractable problems offer unsurpassed opportunities. By instigating seismic change in our society where it is desperately needed—in the education of girls and the protection of resources like our air, oceans, and public lands—these four entrepreneurs are giving us good reason to believe in a radically better future." 
The Skoll Award recognizes social entrepreneurs whose innovations have already had significant, proven impact on some of the world's most pressing problems, and invests directly in the promise of even greater impact at scale. By investing in organizations when an innovation is ripe for accelerated and scaled adoption, the Skoll Awards help unleash the full global potential and reach of social entrepreneurs.
"Our 2015 Skoll Award recipients are rare individuals who don't just see that something is amiss in the world," said Sally Osberg, President and CEO of the Skoll Foundation. "They are stepping forward to stand for an end to inequality, violence and injustice, and for an end to overexploitation and poisoning of the Earth's resources. They're navigating new territory—fashioning new channels and new expectations of leaders from the private and public sectors alike."
Our founder and Executive Director Safeena Husain went to the ceremony to accept the award and share Educate Girls' message. Here are videos of the event:
Safeena Husain Acceptance Speech
Educate Girls Introduction Video
Educate Girls Introduction and Safeena Husain's Acceptance Speech
Twitter: #socent @SkollFoundation @SkollWorldForum #educategirls
Educate Girls
Posted on July 23, 2015
Interested in contributing towards
educating girls?