Down The Rabbit Hole
September 1, 2017 Educate Girls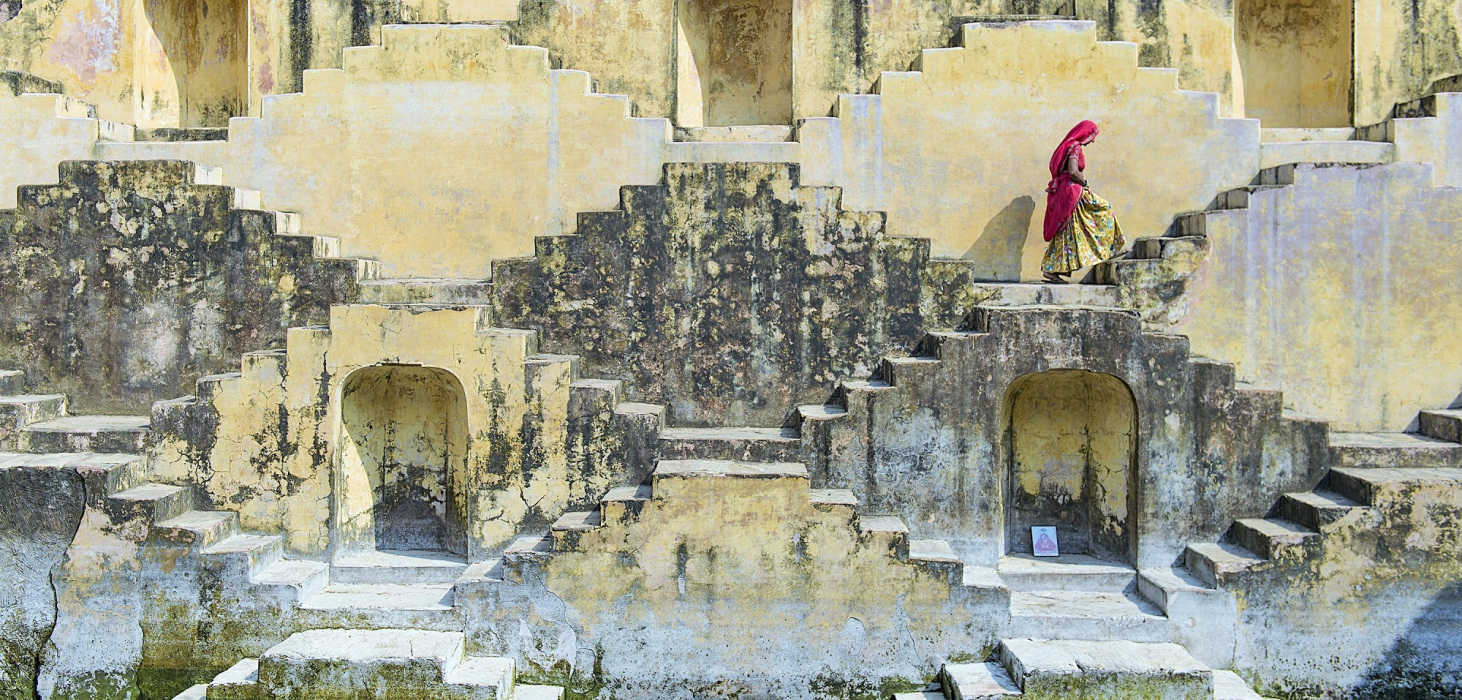 On a video shooting assignment for work last year, I felt a little like Alice when she fell down a rabbit hole. Let me tell you a little about my visit to a wonderland of sorts.
"Curiouser and curiouser!" Cried Alice (she was so much surprised, that for the moment she quite forgot how to speak good English)."
We were in a remote village of Rajasthan, India, filming with a young girl. While the crew managed their shots, my colleague asked the girls' mother in the local dialect, "Kitne bacche hain aapke?" (How many children do you have?). "Do Bacche" (Two children), she answered. I got confused and asked my colleague, "How is that possible, she had mentioned that her elder son studied until class 8 and works in the city, and we can see her two daughters here, have I misunderstood?" My colleague seemed to remember something and as I saw enlightenment dawn on her face she replied, "Oh, that's how they speak here, they only refer to the sons as their children."
When I expressed unbelief she said, "Let me show you what I mean". She asked the woman how many sons she has, "Two", she answered. Then she asked her how many daughters she had, "Two", she answered. My colleague than visually explained using her hands, "Ok see here, you have 2 daughters (puts up 2 fingers) and two sons (adds two more fingers), so now tell me, how many children do you have?", "Two", answered the woman, confidently. I stared on in marvel.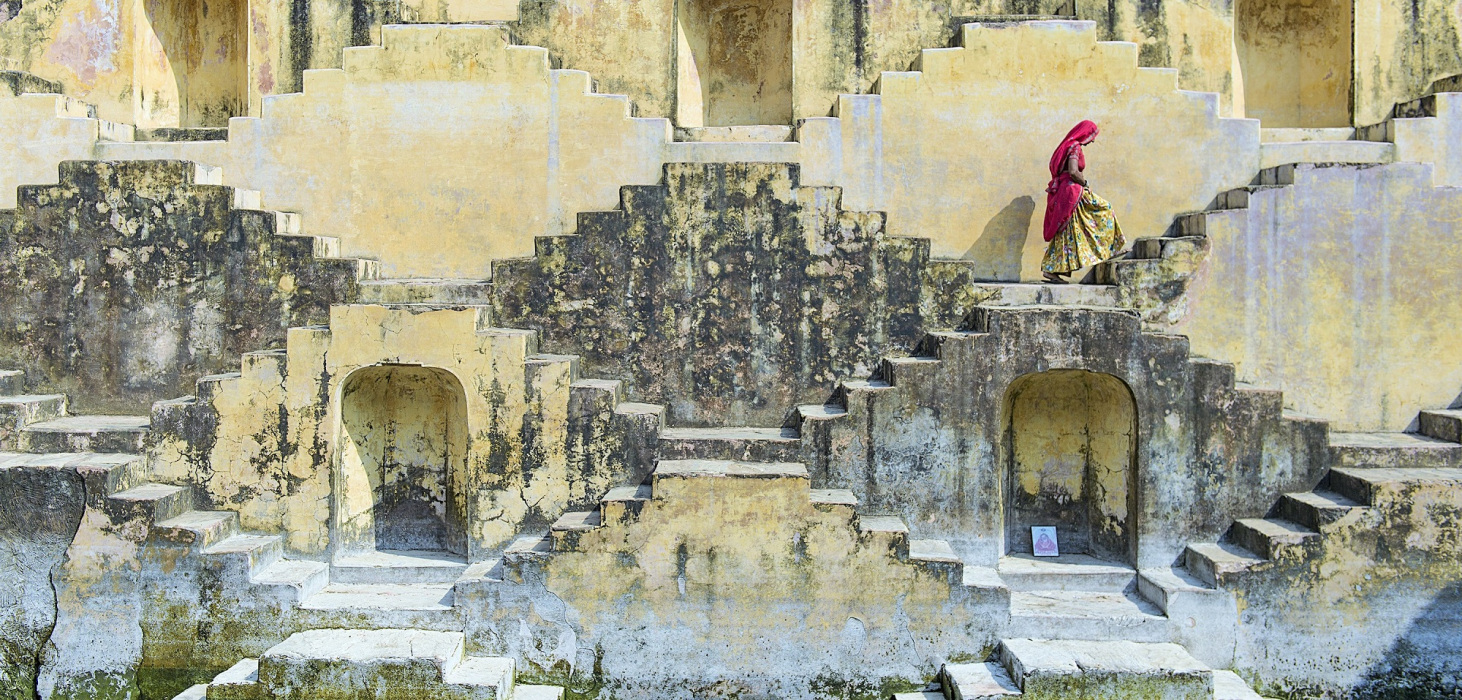 A mother was labelling her daughters 'non-existent' while they were right there! The elder, aged 15 or 16, was busy cleaning the area around the hut, picking up cow dung and getting water for the cattle. She had never been to school and now refused to try and catch up to her peers. We were shooting with the younger, whom Educate Girls' community volunteer had helped enroll in school. She was showing us how she had to make rotis before going to school.
We asked the mother why she hadn't sent her elder daughter to school and she said, "Who else will do all the house work and take care of feeding the family. That time it was necessary for her to be at home." We asked her if she had only two sons then who would do the work. Would the boys cook and clean? "No, I would do it. Boys don't do all that work," she said laughingly, like we had cracked a hilarious joke. Perhaps, we had.
"Who are YOU?" said the Caterpillar.
This was not an encouraging opening for a conversation.
In this same village, we moved on to shooting scenes of the Educate Girls' volunteer (Team Balika) going door-to-door to identify out-of-school girls. We were standing outside a hut speaking to an elderly woman. Another young woman, her ghoonghat pulled over her face, was observing us from outside the straw fence of the hut. She was balancing her baby on her hip. The baby's nose was running, he had on a faded and torn shirt, buttoned close with the only surviving button on the shirt. We asked her to come in and stand at the door with the elderly woman. The volunteer looked and me and said in a whisper, "She won't come in". "Why not?" I asked. "This old woman won't allow it", she said, "That young woman is an untouchable."
While speaking to these group of people, who were grossly looked-down upon, about enrolling their children in school we realised that most of them didn't even have documents for social identification. While the higher caste villagers wouldn't openly admit it, the so-called untouchables of the village, insisted that they couldn't send their children to the local government school because then the rest of the community would protest. We encouraged them that no one can deny their children the Right to Free Primary education and that the school would cooperate. They said that even though the headmaster and teachers had tried to help, the rest of the villagers refused to accept them and threatened to stop sending their children to school.
Alice laughed. "There's no use trying," she said: "one can't believe impossible things."
"I daresay you haven't had much practice," said the Queen. "When I was your age, I always did it for half-an-hour a day. Why, sometimes I've believed as many as six impossible things before breakfast."
Unlike Alice, my trip down the proverbial rabbit hole, was real. We are a nation still gripped by challenges like gender inequality, discrimination (based on caste or otherwise) and wide-spread illiteracy, to name a few. Looking at the scope of the problem, it could seem like we're trying to move mountains. However, working at Educate Girls (and for the first time in the development sector) has made me realise that the key is to keep an eagle-eye focus on your vision of change and to keep moving forward.
Remember the story of the little boy who was throwing star fishes that were washed up high onto the shore after a storm, back into the ocean. An old man, walking on the beach amongst the multitudes of star fishes, called out to the boy and said, "What are you doing child. There are too many, most of them will die before you can save them. Will it really make a difference if you manage to throw back a few?" The boy bent down, picked up a star fish, threw it back into the ocean and smilingly said, "It made a difference to this one".
Let's all continue to dream the 'impossible dreams' and do what it takes, no matter how small, to create a more equal India.
"Would you tell me, please, which way I ought to go from here?"
"That depends a good deal on where you want to get to," said the Cat.
By Carissa Paul
Deputy Manager- Communications, Educate Girls
Educate Girls
Posted on September 1, 2017
Interested in contributing towards
educating girls?