A Mistaken Belief Had Kept Khushbu Away From School For Three Years
November 29, 2019 Educate Girls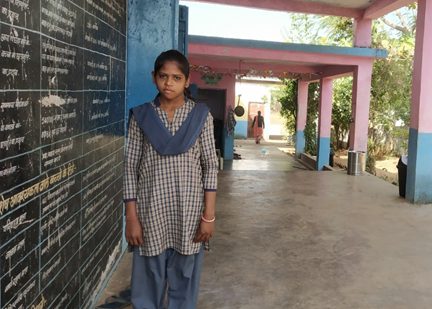 Khushbu* lives in a remote village in Alirajpur district of Madhya Pradesh. Eight siblings, and parents and grandparents make up this big family. Khushbu is the youngest child and is the centre of the entire family's attention, she is also the luckiest because she is the only child who has had the opportunity to attend school.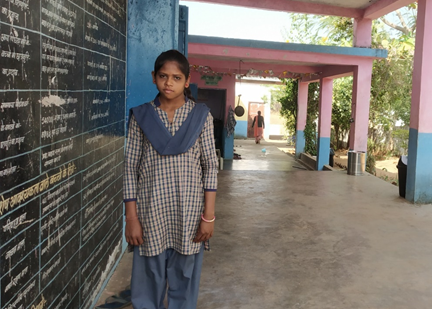 "My eldest child, a daughter, who is now married, went to school for a few months after we enrolled her in the first grade. We asked her to discontinue when her mother was pregnant with our second child. Then there were more children, so she could never attend school. We got her married early. All the elder siblings stayed home to help their mother with domestic work or to help me with farm and labour jobs. In that sense, Khushbu being the youngest was very lucky to continue with school until the 5th grade, "narrated Khushbu's father when an Educate Girls' Field Co-ordinator Rakesh enquired about Khushbh's absence from school during a door-to-door survey.
Unfortunately, Khushbu had to drop out after five years of schooling. It is quite the norm to see girls drop out to help their mother. But in Khushbu's case, she was asked to help her eldest sister at her marital home instead. "My eldest daughter's family was struggling to make ends meet. So she asked if Khushbu could help her with the household work and babysitting while she stepped out to earn a living. I had to agree. I wasn't very happy sending Khushbu away but I couldn't help."
When Field Co-ordinator Rakesh told Khushbu's father that he should summon her right away and send her to school, he responded, "I would love to but what's the point? The upper primary school is far away and there is a gutter that needs to be crossed. It's huge and difficult to be crossed. Moreover, it gets flooded during monsoons, which can be very risky. So if she can't go to school, she might as well help her sister."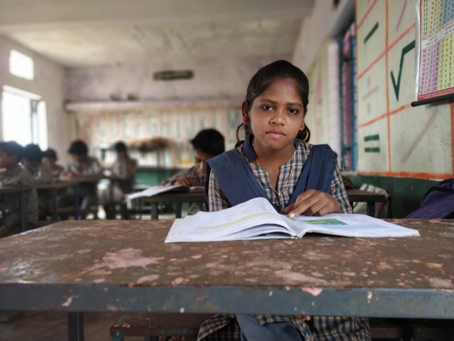 To this Rakesh replied that Khushbu could be enrolled in the upper primary school in the adjoining village as that would be a safer route to travel. Hearing this, Khushbu's father exclaimed, "Is that even possible? I would love to. I always thought that each school is meant for only the children of that particular village. If this is possible, I will call her back next week."
Rakesh says, "This was the easiest enrolment as far as my experience with Educate Girls is concerned. Sometimes all it takes is just a quick conversation to clear a major misconception that someone may have."
Khushbu was re-enrolled in Grade 8 after a gap of three years and today she is the "happiest girl around" as her father proudly puts it.
Educate A Child (EAC), a global programme of the Education Above All (EAA) Foundation, has partnered with Educate Girls to identify out of school children like Khushbu to ensure that that they have access to quality primary education.
With the support of EAC, Educate Girls has been working in some of the most remote and marginalised communities of India, providing over 215,000 formerly out of school children (OOSC) an opportunity to learn, thereby contributing directly to the UN's SDG 4 and indirectly impacting a number of other SDGs.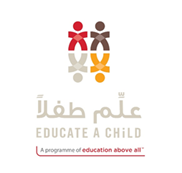 *name changed
Educate Girls
Posted on November 29, 2019
Interested in contributing towards
educating girls?