A Father Sells His Goats To Secure A Brighter Future For His Children!
June 26, 2019 Educate Girls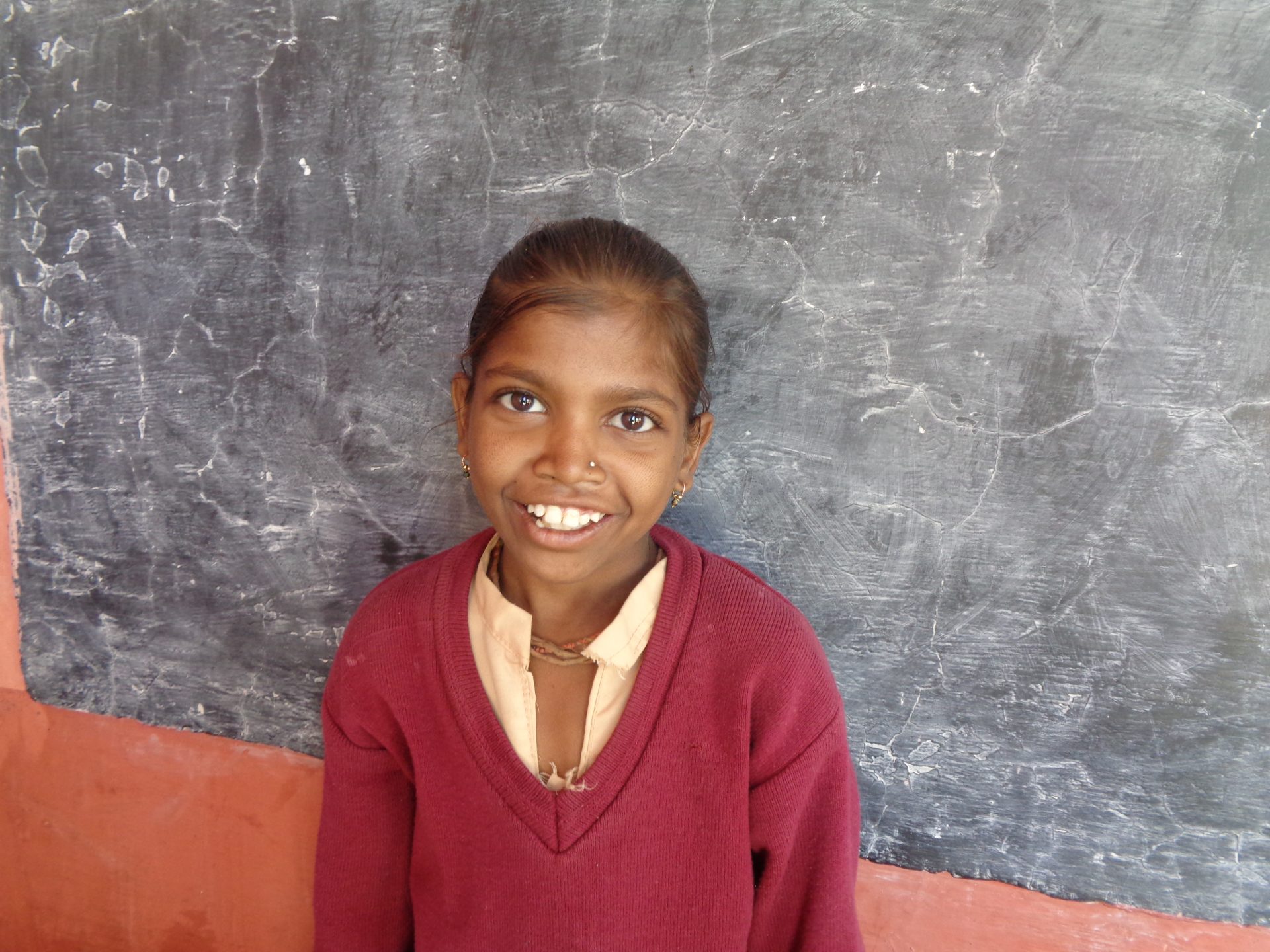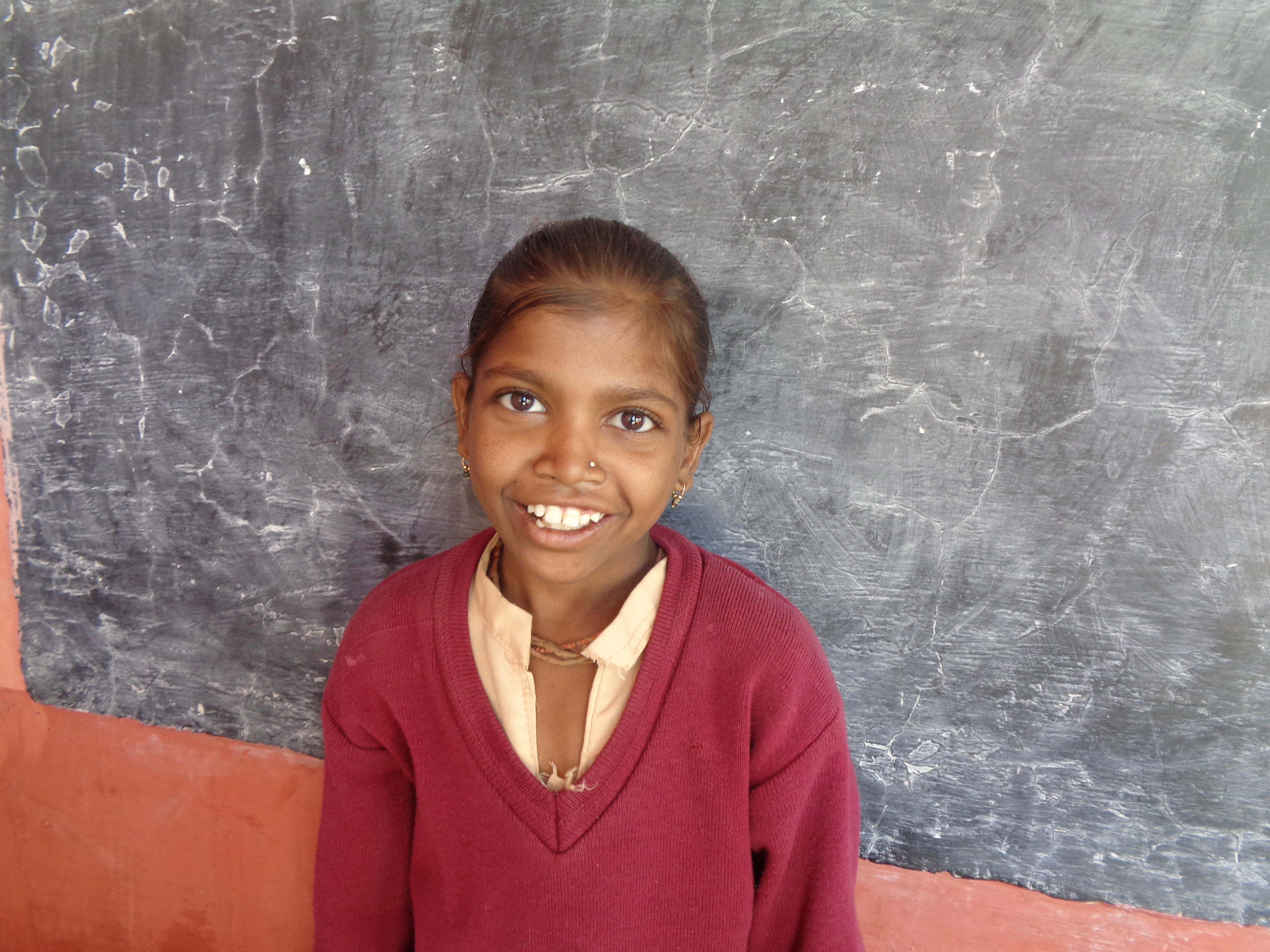 11-year old Divya's father is a construction worker in a village in the Udaipur district of Rajasthan. Her mother also works as a labourer in the same village. In addition to the income generated from their respective occupations, they also rear goats. Many rural households in India consider a goat as an asset and a girl, a liability. But Divya's parents set a great example for fellow villagers by selling their goats to secure a better future for their daughters. However, this was not the case earlier.
In 2016, Divya was enroled in school but dropped out a few months later. She was identified as an out-of-school girl during the door-to-door survey by Educate Girls' Field Co-ordinator Heeralal. When he went to speak to her parents regarding her enrolment, he found Divya grazing cattle on his way. He met with his parents and asked them why they aren't sending their younger daughter to school, to which they replied saying that she was not keeping well.  But they did not specify her illness, on further questioning they said that an evil spirit has cast on her. That is why she keeps to herself and shouldn't be sent out of the house.
Heeralal was baffled and told them that if she was fit enough to do household chores, she can definitely go to school. Her parents were not convinced and kept saying that she would not fit in with other students. Heeralal told them to give her some time and assured them that he will help Divya make friends. They hesitated but since there's no harm in trying, they agreed to send her to school. In 2017, Divya was enroled in Grade 2!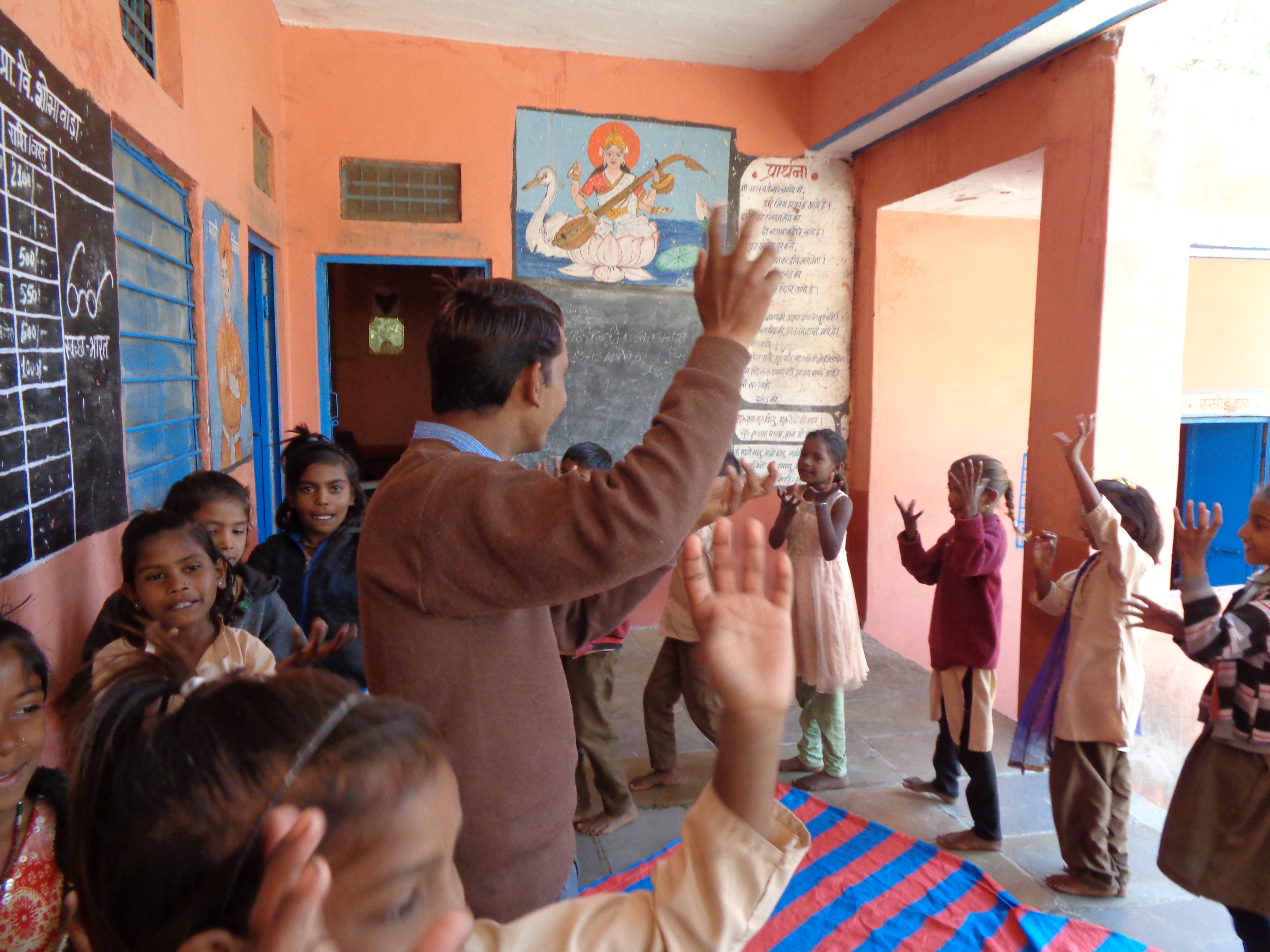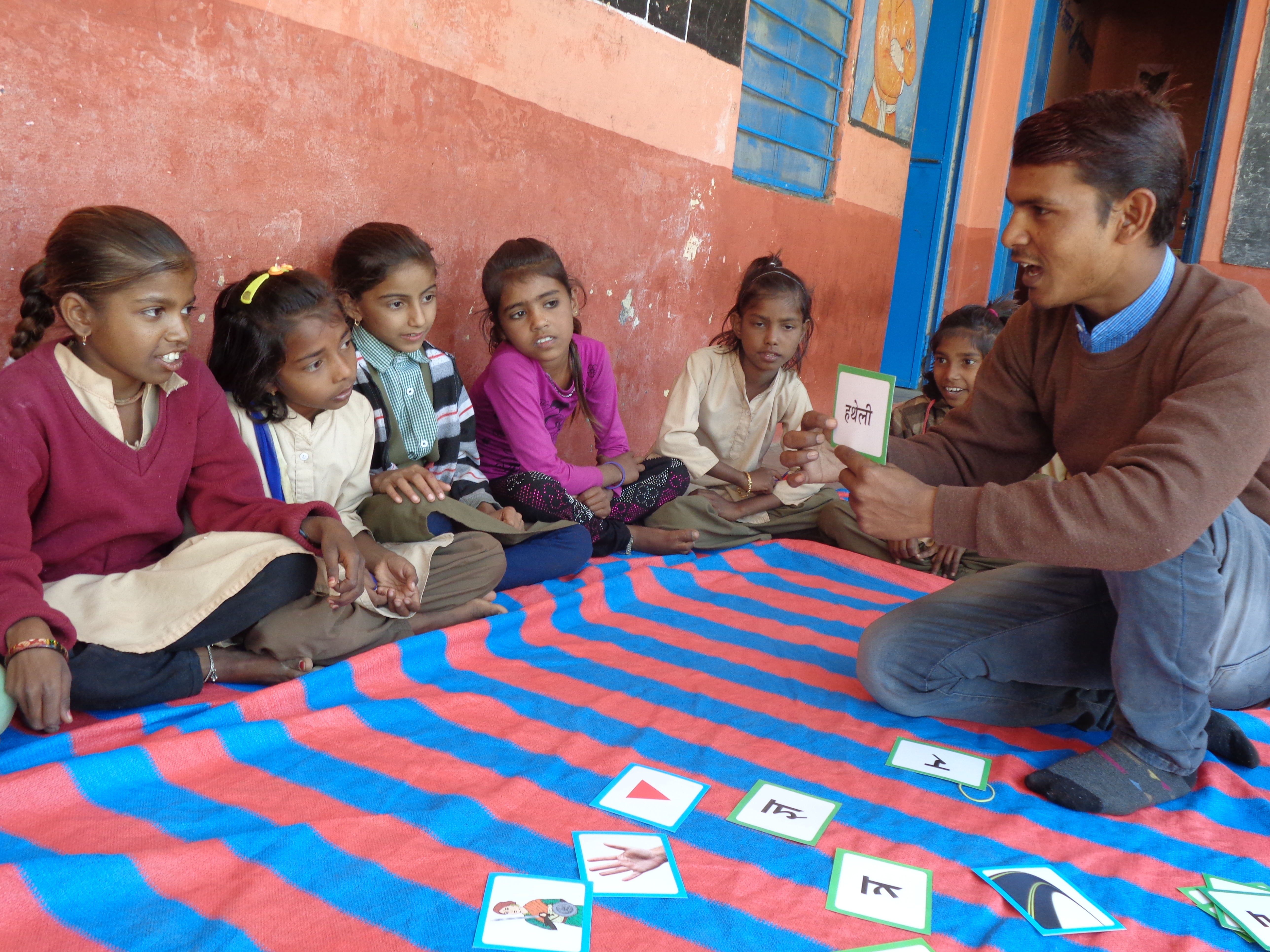 Educate Girls' community volunteer (called Team Balika) Lakshman visits Divya's school regularly to teach the students using the Gyan ka Pitara* (GKP) kit. Heeralal and Lakshman now paid special attention towards Divya and made sure she was making friends and studying well at the same time. To make her interested in studies, they recited poems and made all the students play interactive games. The GKP kit has several tools and activities that make learning fun for children. Lakshman leveraged all these activities to make Divya involved in school.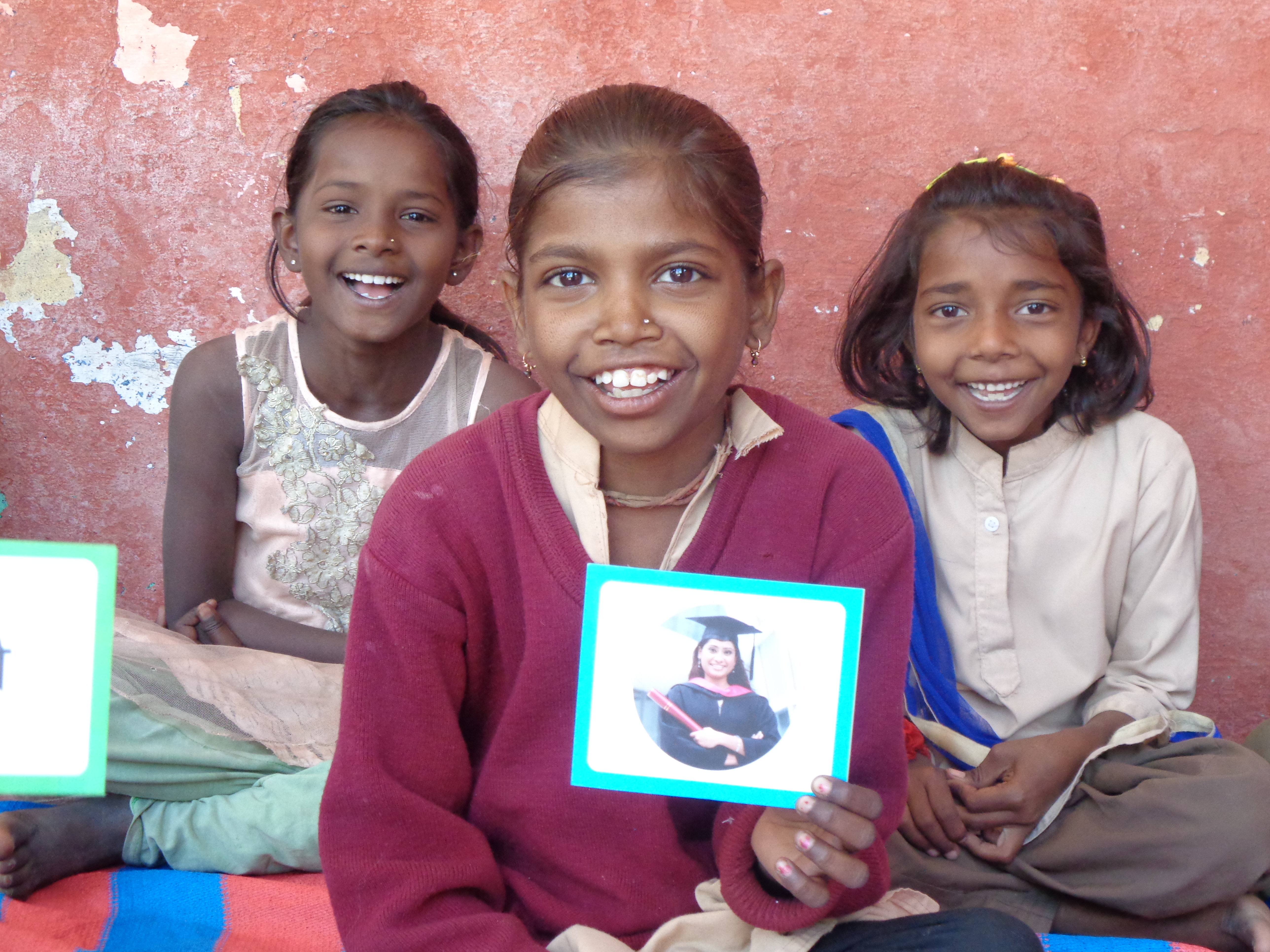 "When she first got back to school, she used to sit in a corner and not speak with anybody. The school teacher and I started making her sit in the front row. We spoke to her classmates and told them to interact with Divya so that she doesn't feel alone. We started conducting activities where everyone got a chance to speak, Divya was shy at first but as she saw her classmates do it, she slowly shed her shyness. Divya is now able to read sentences in Hindi and looks forward coming to school. She comes to school regularly with her two younger brothers." Says Lakshman.
Seeing Divya do so well in school, her father sold a few of his goats to save up for all his children's education! He says, "It will be a little difficult for us to manage the expenses but seeing Divya and her siblings study well makes all of it worth! I want them to become educated human beings who would do something for the development of our village."
Educate Girls
Posted on June 26, 2019
Interested in contributing towards
educating girls?