Invisible Child Labour: An Extension Of Gendered Labour In Rural India
July 12, 2023 Educate Girls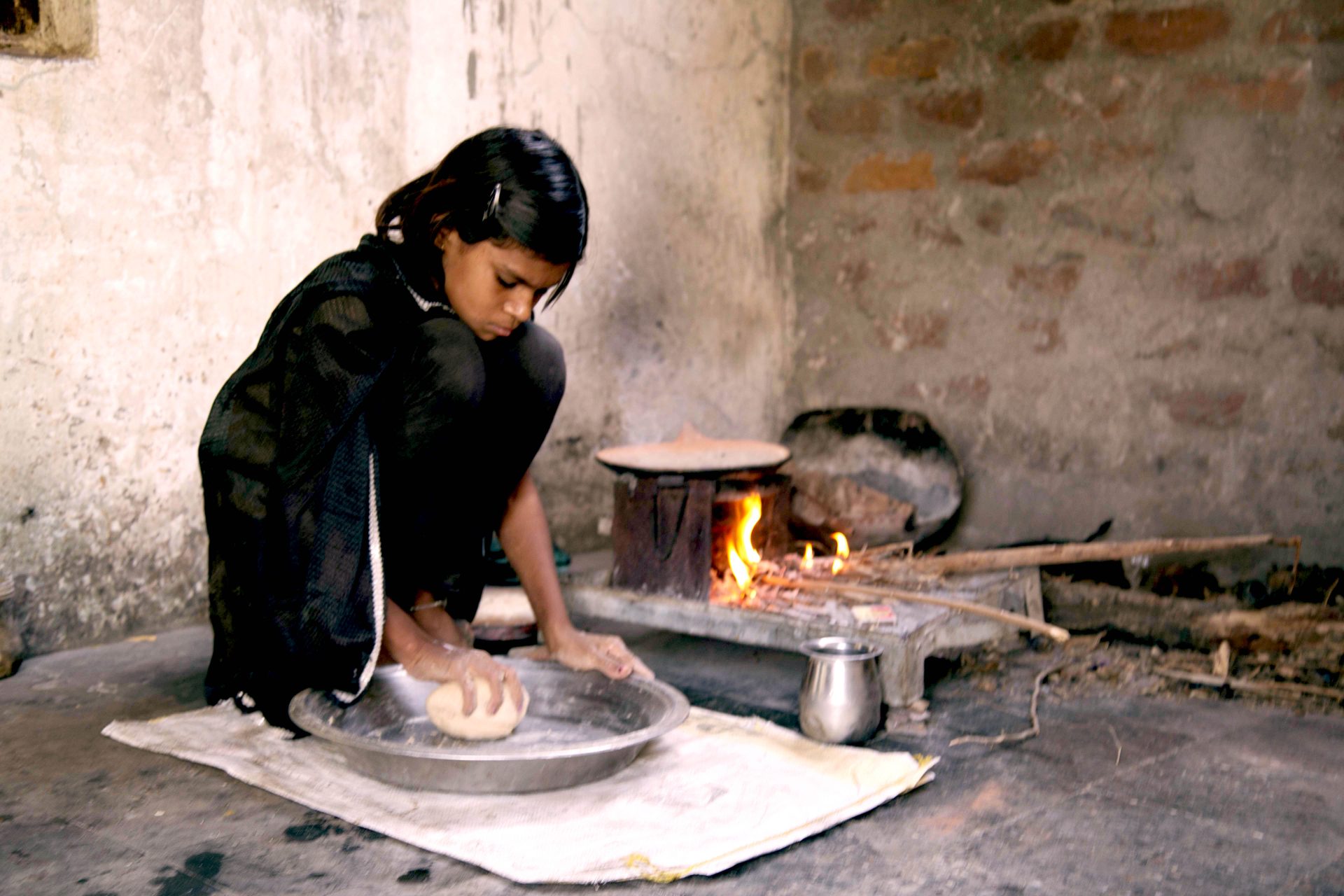 In a village in the Fatehpur district of Uttar Pradesh, 11 years old Sumitra attended school till fifth grade before she dropped out. When we went to look for her to bring her back to school, she was not home. During daytime, the village households looked unusually bereft of children. Where did the children go? We enquired. They are not seen in school, they are not on the fields. They were not even found home. Instead, we found them in the scorching heat of the village brick kiln, assisting their parents in their daily rigours for survival. In the village, despite a large number of children, schools are closing down because of them being at work.

The above incident is a traditional example of a child at work. According to data from Census 2011, the number of child labourers in India is 10.1 million of which 5.6 million are boys and 4.5 million are girls. However, let us reconsider if we are covering all the aspects of labour when we attempt to comment on child labour? How we have broadly read child labour till date seems incomplete since it is not inclusive of the multitude of labours that children are seen participating in on a quotidian basis.
When we zoom in on child labour from a gender lens, the necessity of redefining the idea of labour becomes an unavoidable factor. Gendered labour in India cannot be contained in the brackets of only paid labour. The concept of invisible labour has a low rate of translating into formalised labour that is rewarded by currency.
In a village in Sirohi District, Rajasthan, Poonar* was not attending school after completing her 8th grade. We visited her at home, and found her in the kitchen, hurriedly wrapping her share of the day's work. Soon enough, she said, it would be her sister's turn to take over the kitchen duties, while she would dedicate herself to taking care of her newborn niece. When asked about school, she demurely pointed to the never-ending pile of chores. Excusing herself from the household work and going back to school did not seem like an option.
Essentially, for working women, oppression exists in a two-fold parameter: exploitation through the class status and exploitation through the gendered status-quo. So far, we have been more or less aware of the existence of this two-fold oppression device. What we do not talk about is a third territory: the existence of invisible, unacknowledged, and gendered child labour hidden in the sanctum of rural households.
Seven years old Sunita* from Alirajpur, has spent her entire childhood on the move, travelling with parents who are migrant labourers. After five years of migration for work, Sunita's parents decided to send her back home to live with her grandmother who had fallen ill. Barely six years old, it fell on Sunita's shoulders to be the caretaker for her grandmother and her younger brother.
At the root of invisible child labour, lies the presumptuous reading of the girl child's time as an extension of her mother's time. It is a stretched extension of the gender role that the mother is assigned to fulfill, but cannot make time for due to extreme circumstances.
Mothers, burdened with domestic duties, make decisions regarding their children's allocation of time for invisible domestic labour. Isolated from education, the unrewarded labour-state of the mother and the child are determined jointly. Consequently, both the mother and the child are trapped in a cycle of unrewarded labour and missed opportunities, reinforcing intergenerational poverty and child labour. The eldest daughter takes on the caretaker role until she is married off, at which point the next daughter assumes the responsibility, preparing for marriage while tending to younger siblings and maintaining domestic order. To break this cycle, it is essential to redefine child labour to include these unaddressed spheres of responsibility, enabling parents to see the value of investing in their daughters' futures.
The issue of child labour in India goes beyond the traditional understanding and necessitates a broader perspective. Focusing solely on the number of children engaged in paid labour overlooks the vast array of labour that children, particularly girls, undertake in their daily lives. The need to redefine child labour to encompass these unaddressed spheres of responsibility becomes evident.
Despite Child Labour (Prohibition and Regulation) Act of 1986 and The Right to Education Act (RTE), the change needs to be brought from within. While in Rajasthan schemes like "Aapki Beti Yojana" and "Bhamashah Balika Shiksha Yojana" aim to provide free education and financial assistance to girls, and direct benefit schemes providing fee reimbursement and free school uniforms in Uttar Pradesh, and the targeted intervention of Bal Shram Yojana and Kanya Sumangal Yojana schemes, child labour continues to be a problem due to complex socio-economic factors undermining their access to education.
While searching for the root cause, there is a sheer lack of awareness regarding how these policies can be beneficial in the longer run. Lack of documentation (AADHAR, Voter ID, or birth certificate) is another obstacle faced while accessing the policies. To resolve the latter, last year through our organisation Educate Girls, we aided over 51,000 families with their identification documents.
I started this article with Sumitra's story. How it all started with a void of children at school. I would like to conclude by saying that we did not abruptly stop there. We went to the brick kiln, and found Sumitra's parents. The first time, they refused to talk to our Team Balika volunteer. The volunteer kept visiting the household, and gradually over time was able to convince Sumitra's parents to send her back to school. We wanted to bring one girl; one girl to start the journey of bringing every girl, every other child. That is what happened. Soon after Sumitra joined the school, other children from the village also wanted to join her. We mobilised the community, spoke to the village head and other village-level influencers and made it possible for them to join school!
We work with an army of about 20,000 gender champions working locally across a similar number of villages in Rajasthan, Uttar Pradesh, and Madhya Pradesh driving change for their village from within the community making it sustainable and truly owned by them. However, we believe that the work is still far from complete. It requires a collective effort from within the society to create sustainable change. By addressing the underlying issues of gender inequality, poverty, and lack of access to education, we can pave the way for a future where all children, regardless of their gender, have the opportunity to thrive and build a brighter tomorrow.
Educate Girls
Posted on July 12, 2023
Interested in contributing towards
educating girls?