Huli Found Her Reason For Living Through Pragati!
May 11, 2023 Educate Girls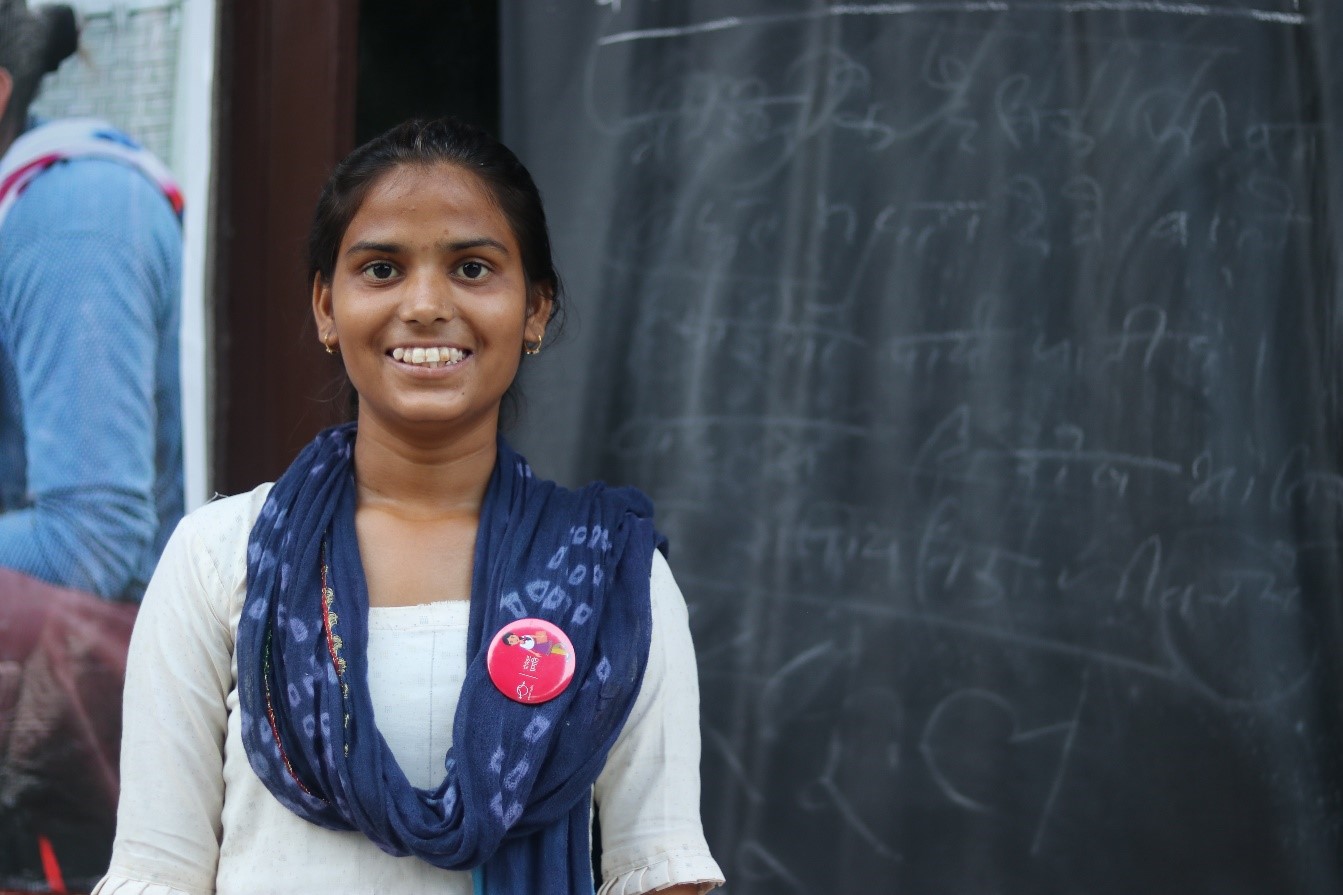 Born in an economically underprivileged family, the life of Huli* has been full of challenges. Huli is the fourth among five siblings; she has two elder brothers and one elder sister born to mother Tipu Devi and father Bheraram. From a young age, Huli had to help take care of her younger brother while also working as a daily wage laborer to support her family. Despite her circumstances, Huli had a strong desire for education and was able to complete her primary education while balancing her responsibilities.
When Huli turned 15, her elder brother arranged for her to be married off. Although hesitant, Huli complied with her brother's wishes and married Dinesh, a daily wage laborer. However, Dinesh turned out to be an alcoholic with a violent temper, subjecting Huli to domestic violence. During one one of his drunken bouts, he met with an accident and eventually died. Huli was blamed for Dinesh's death, and her in-laws made her life a living hell, leading to the death of her unborn child.
Phuli Devi, a community worker, came across Huli in her shattered state and began to spend time with her. Through their conversations and emotional exchanges, Huli was able to find a glimmer of hope and a reason to live. Phuli Devi introduced Huli to Educate Girls and Project Pragati, which provided her with a second chance at education through government open school. However, Huli's family members were resistant to the idea, but Phuli Devi persisted and eventually convinced them of the benefits of education.
On seeing these positive changes, Huli's parents began to support Huli's mission to gain grade 10th certification and become independent.
Huli's life story is one of resilience and second chance she got through the learning camp where she was able to find hope and restart her education.

*Name changed to protect the identity of the girl
Educate Girls
Posted on May 11, 2023
Interested in contributing towards
educating girls?