Exploring Gender Gap In Pay
June 18, 2017 Educate Girls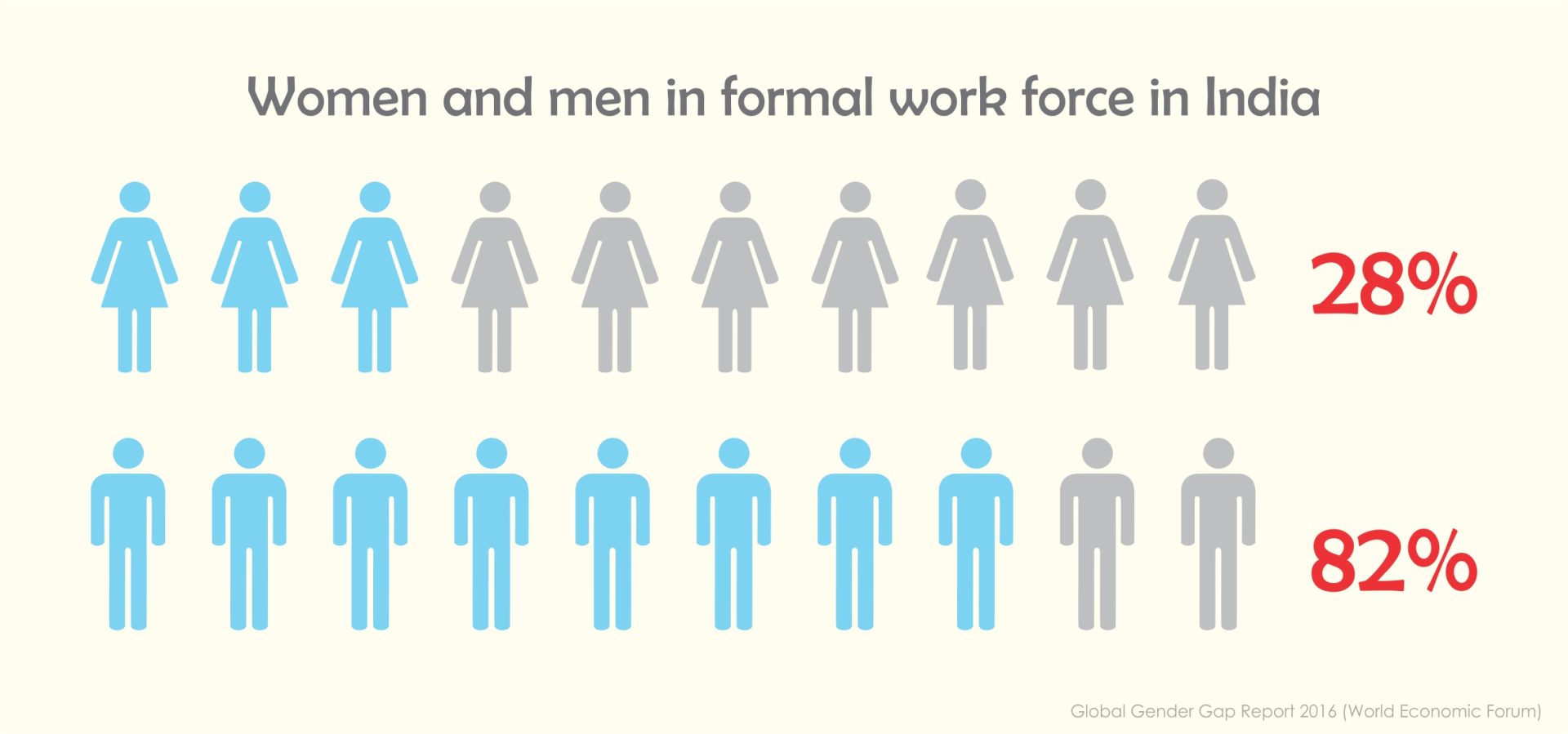 Picture this.
Two colleagues, Ajay and Isha, work at the same company in adjacent cubicles. They both joined the company in the same month, they're both MBA graduates from reputed colleges, with three years of experience each and are at par in performance metrics and achieving targets.
The difference? Ajay is paid 25% more than Isha.
Many women like Isha face the Gender Pay Gap. Discrimination while hiring, gender stereotypes, cultural barriers, among many other reasons, result in a gender gap in pay.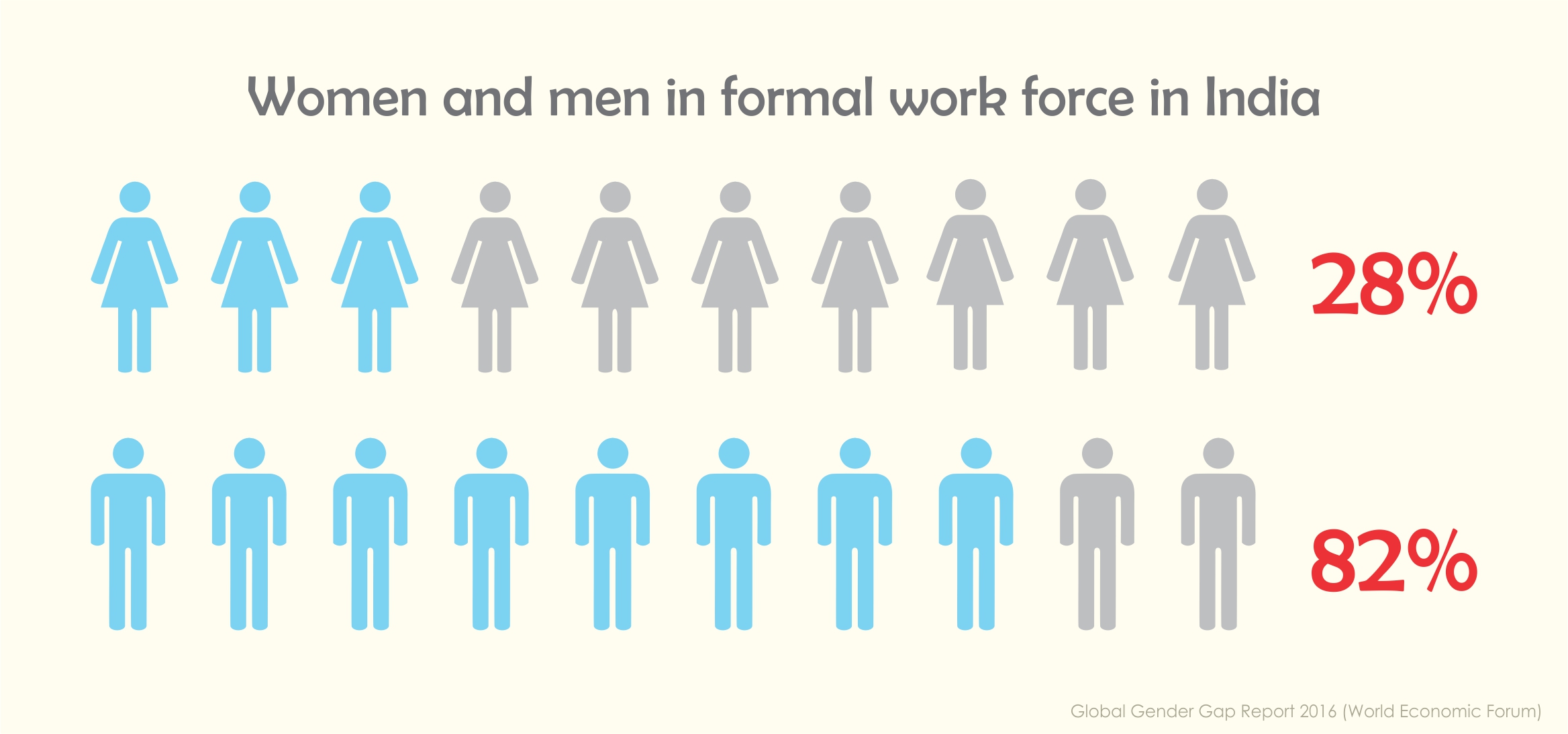 What it means
Gender pay gap is a measure of inequality in earnings between men and women. Although there are various measures to assess gender pay gap, it is by and large accepted that men are paid more than women… and the gap still remains too wide in many nations, both developing and developed. Let's look at some of the recent statistics that illustrate this.
The Global Gender Gap Report 2016 by the World Economic Forum (WEF) indicates that on average, women across the world are paid 46% lesser than men. Only 54% of working-age women take part in the formal economy globally, as compared to 81% of men. This number is even more skewed in India, where only 28% women are in the formal workforce as compared to 82% men.
Current Situation in India
As per the Monster Salary Index 2016 report, Indian women make 25% lower than men. Out of 144 countries evaluated, the WEF report has given India an overall rank of 87.  On wage equality, India ranks 103rd – which is lower than countries like Nepal, Iran, Yemen, Uganda and more.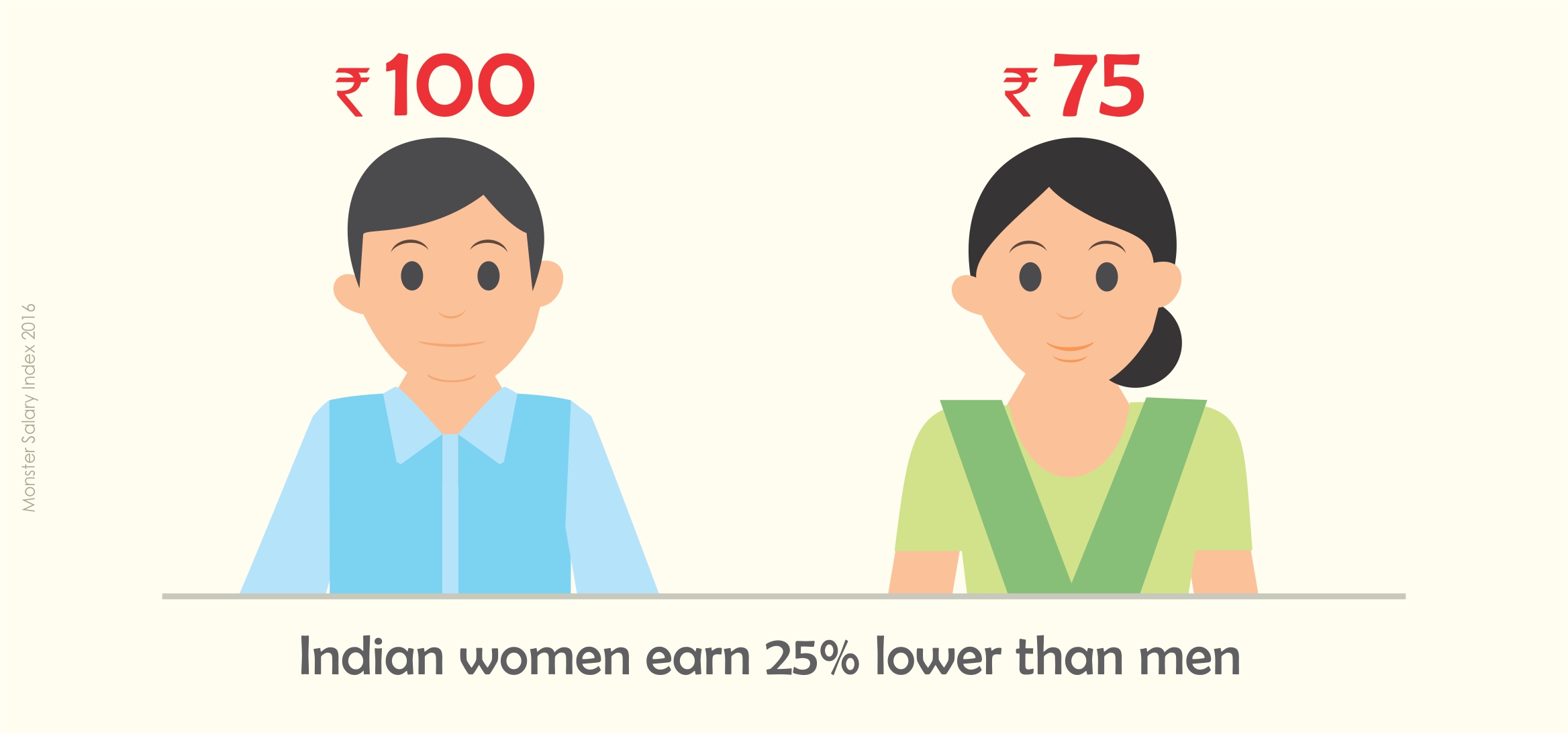 Now what? 
Given such statistics in India, and around the globe, gender pay equity is the need of the day to bridge this gap. Gender pay equity is about ensuring women and men performing the same role are paid the same amount, and women and men performing different work of equal or comparable value are paid equitably. Various reports show that gender equality leads to not only improving individual capacities of a woman and her family, it's also effective at improving the company's performance and productivity along with a nation's GDP. According to recent study by the International Labour Organization, India's GDP would grow by $1253 per person if the gap in participation rates was closed by a mere 25%.
A 2015 McKinsey report read that India could add 60% to 2025 GDP by bridging gender gap at work.
The Constitution of India through Article 39 envisages that all states should ideally direct their policy towards securing equal pay for equal work for both men and women. While the government has been attempting to address this gap (Equal Remuneration Act), the Indian law does not actually mandate wage equality yet.
The WEF report further estimates that at the current rate of change, gender gap in the economic space across the world will not be closed for another 170 years(!). That's close to two centuries for the world to be gender equal! We cannot wait to change until 2186, can we?
Disheartened by these statistics? Do tell us what you think about this issue in the comment section below and how you think companies worldwide could address this.
Educate Girls
Posted on June 18, 2017
Interested in contributing towards
educating girls?